Healthy Spring Training important to Breslow
Red Sox lefty had been plagued by injuries in each of past two springs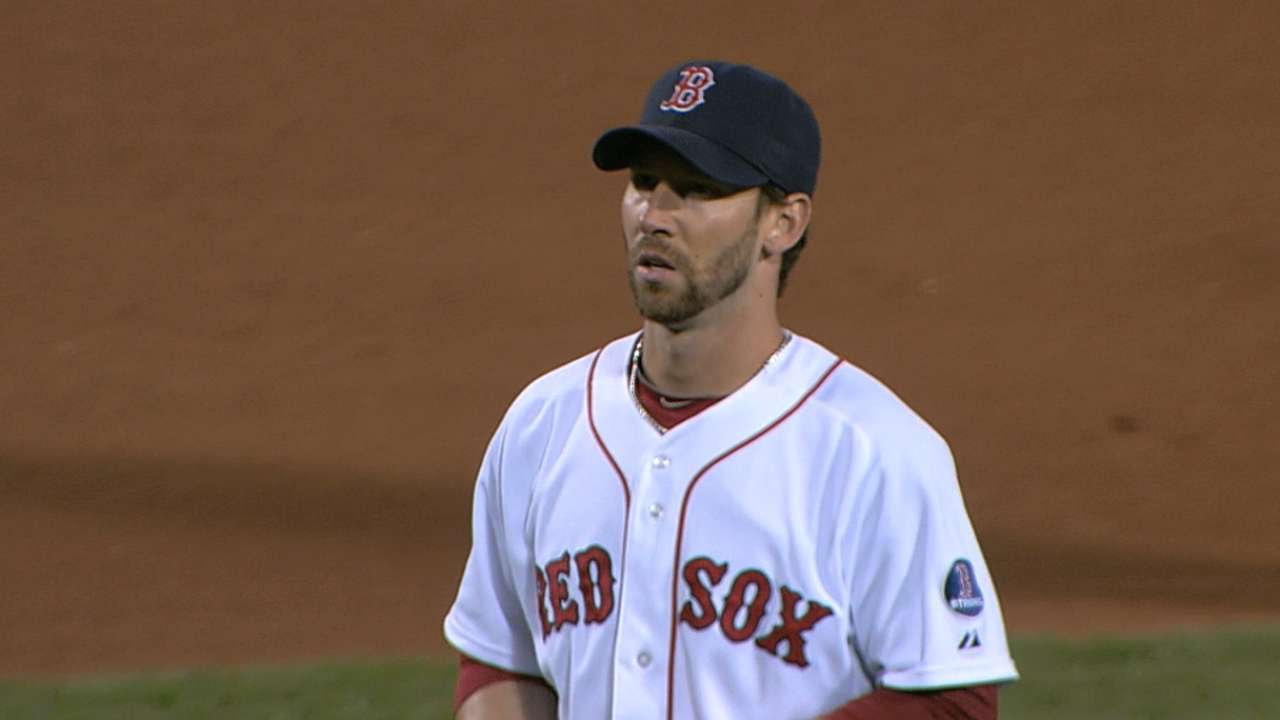 FORT MYERS, Fla. -- As Craig Breslow trotted out to the mound in Tuesday's exhibition game against Boston College, the Red Sox left-hander had an unusual feeling.
"I hadn't pitched in Spring Training since 2012, so I was a little nervous," said Breslow on Wednesday.
"I felt like I put myself into a good position coming into Spring Training," he said. "I knew what it would come down to is just throwing and being a regular guy, so getting that first outing under my belt was good. Now I can think about how I can prepare for the season. I'll be able to go through a normal routine."
After dealing with left shoulder tendinitis in 2013 and then a strained left shoulder in '14, Breslow pitched in a game at JetBlue Park for the first time in his three years with Boston. In one inning of work, he allowed two hits and struck out one batter.
"Compared to the last two years, it's like night and day," Red Sox manager John Farrell said. "When you compare the last two years, he's far ahead of schedule. It's a step in the right direction."
Breslow believes last season, in which he had a 5.96 ERA in 60 appearances, was an outlier.
So does Boston, which signed Breslow to a one-year, $2 million deal in the offseason. He'll be an important piece in the bullpen as the only established left-hander.
"He's one of the leaders of our team, and not just in the bullpen," Farrell said. "He has a professional approach, a calmness that others look to. Because of his history, he was a target to bring back."
Breslow played an important role during the Red Sox's run to the 2013 World Series title, making 10 appearances in the postseason, with four holds and a 2.45 ERA.
"The opportunity to get out there and throw an inning is the final component to turning the page on last year," Breslow said. "Knowing that I'm healthy and I feel good, I can just worry about what I need to do. This is as good as my arm has felt in 10 years."
Quinn Roberts is a reporter for MLB.com. Follow her on Twitter at @qlr5001. This story was not subject to the approval of Major League Baseball or its clubs.