Matheny channels inner catcher for Gonzales, Tuivailala
Young pitchers take advantage of off-day to throw bullpen session to Cards' skipper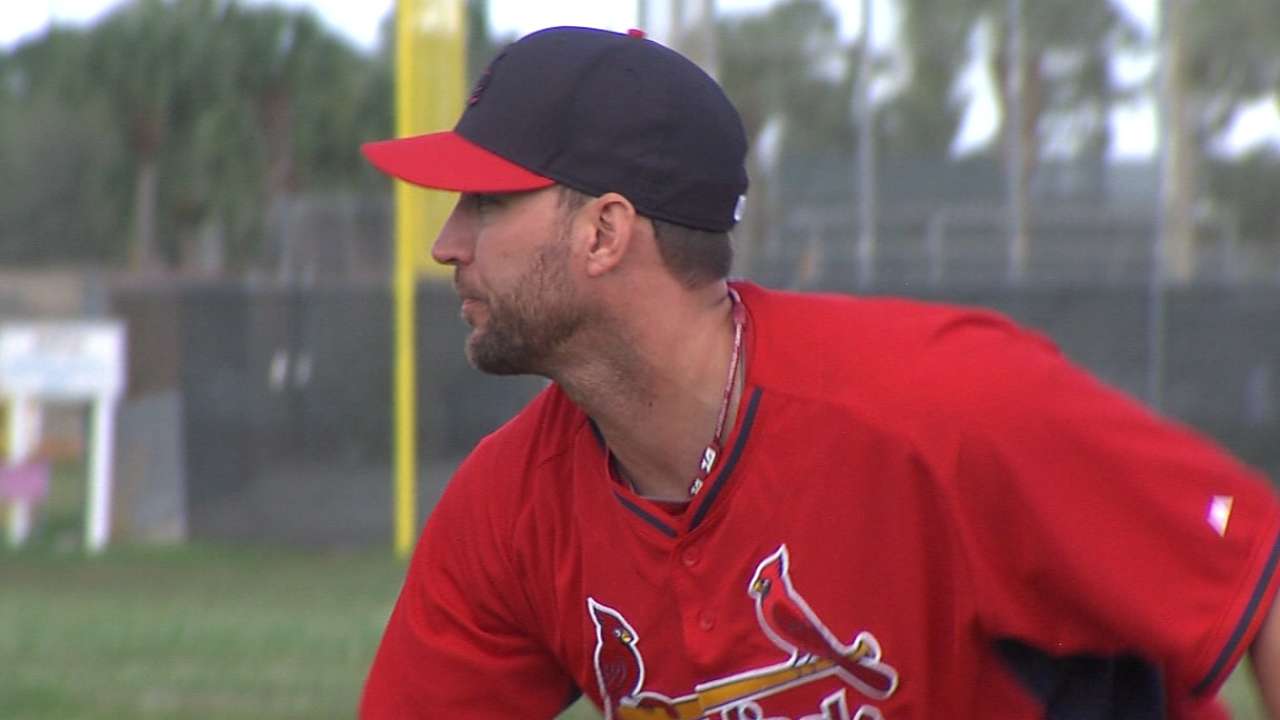 JUPITER, Fla. -- While most players enjoyed a day away from the Cardinals' spring complex on Wednesday, a pair of young pitchers who did report to throw off the mound ended up with the added perk of getting to pitch to their manager.
Taking advantage of a shortage of available catchers, Mike Matheny returned to a familiar position, first to catch Marco Gonzales and then Sam Tuivailala. He was part catcher, part instructor, chirping out encouragement and directives frequently during each session.
"I went from zero to locked in pretty quick," Gonzales said. "It's just cool to have him back there, and have a guy really connect with you -- not only as a manager but also just to have insight as a manager. It was intimidating at first, but once you start throwing a couple [pitches], you realize he's great back there and he's going to give you the best he can."
At one point during Gonzales' bullpen session, Matheny asked to see the cutter, a pitch Gonzales resurrected from his repertoire midseason in 2014 and one that he expects to utilize with more regularity going forward. Gonzales answered the challenge with three well-executed cutters in a row.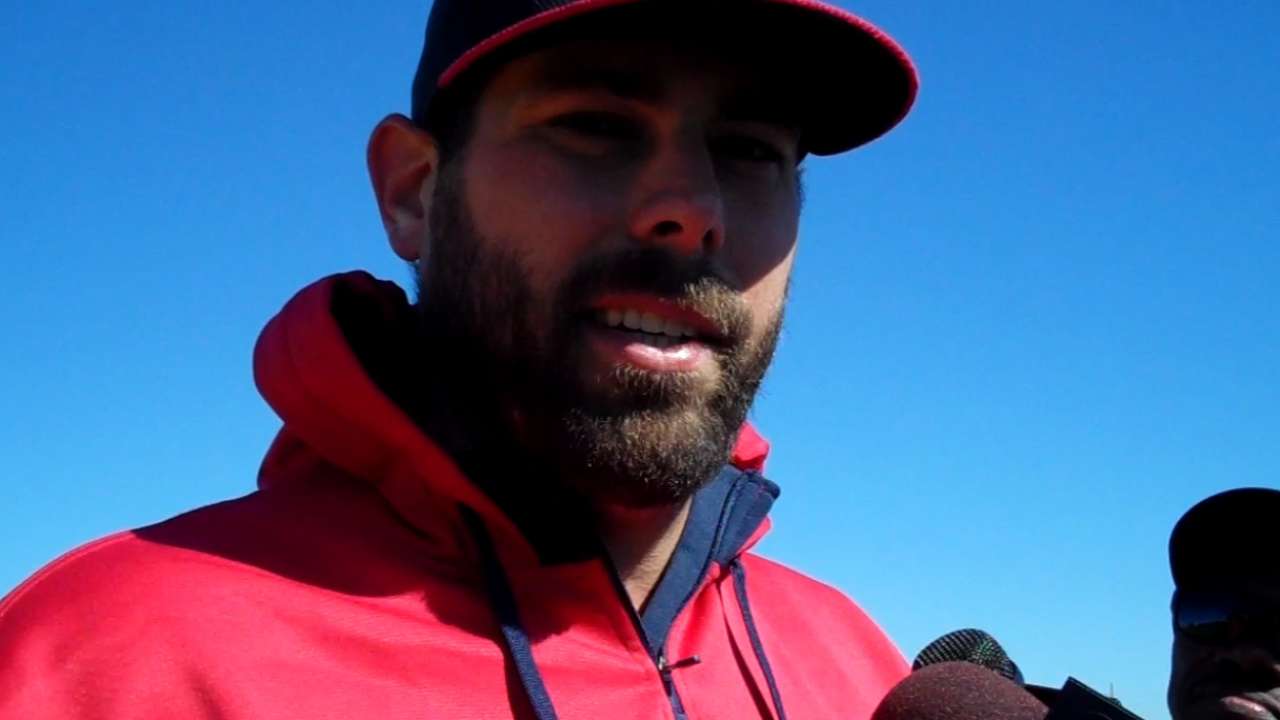 "Is it that easy that you can throw it there whenever you want?" Matheny quipped from behind his catcher's mask.
After the session, Matheny added: "That cutter, I think, is going to be the biggest difference-maker for him."
Gonzales stopped throwing the pitch last spring after thinking it may have contributed to the forearm strain he developed during Spring Training. Pitching coach Derek Lilliquist and bullpen coach Blaise Ilsley encouraged Gonzales to pull it back out last summer, though the lefty hardly threw it. But he intends to this year, along with a refined curveball that features a tighter grip.
"My curveball has come miles from the time I signed," said Gonzales, who will make his spring debut with a Friday start. "It gives you a lot more options on ways to get outs. As a pitcher, you're just trying to get outs in the least amount of pitches. If I can give myself more and more outlets, it's just going to help my game in multiple ways."
After Tuivailala opened his session with 10 sailing fastballs, Matheny had the hard-throwing righty move from the center of the rubber to the left side. Matheny hoped that the shift would keep Tuivailala from leaving his pitches over the middle-inside part of the plate to right-handed hitters.
After watching Tuivailala throw a few pitches from the new spot, Matheny shouted out: "Wow. Boy, that's a nice speed."
"That allowed me to rotate a little bit more," Tuivailala explained afterward. "I had better command as well. It was a little adjustment that can definitely make a big difference for me."
"He didn't miss a fastball after he moved over there," Matheny added. "Both the changeup and curveball are radically different than what he had a year ago. Today was a big league breaking ball and a big league changeup."
Jenifer Langosch is a reporter for MLB.com. Read her blog, By Gosh, It's Langosch, follow her on Twitter @LangoschMLB and like her Facebook page Jenifer Langosch for Cardinals.com. This story was not subject to the approval of Major League Baseball or its clubs.