Peterson makes impression in spring debut
Infielder sent to Atlanta from San Diego in Justin Upton trade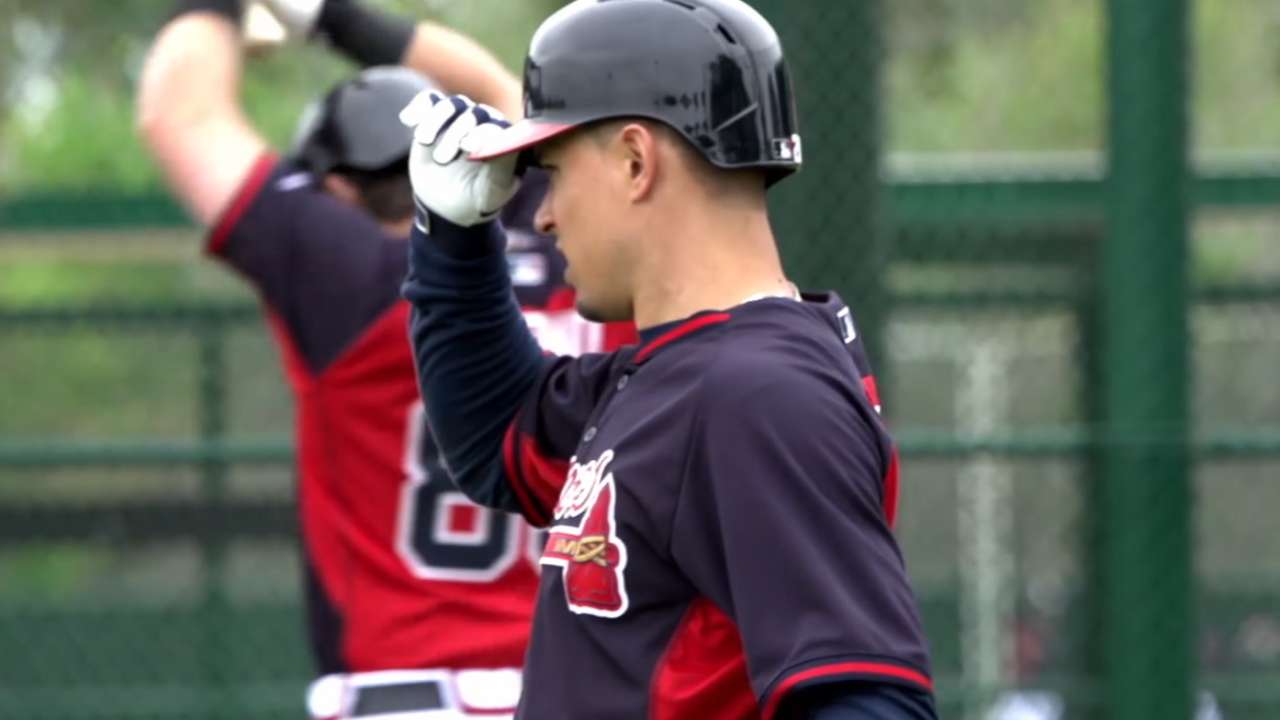 LAKE BUENA VISTA, Fla. -- As Jace Peterson has progressed through the early portion of Spring Training with the Braves, he has provided every indication that he will prove to be more than just the throw-in portion of the four-player package the Padres provided in exchange for Justin Upton.
When the December trade was completed most of the initial focus was placed on the three prospects -- Max Fried, Dustin Peterson and Mallex Smith. But while each of these players could provide future dividends, Peterson seems prepared to provide an immediate value to this year's Atlanta club.
Peterson has impressed the Braves over the past couple weeks, and he opened some more eyes as he played shortstop during Wednesday's Grapefruit League loss to the Mets. The versatile infielder drew a pair of walks and bounced a double over the right-center-field fence during his only other plate appearance.
"He smoked that ball," Braves manager Fredi Gonzalez said. "I like his ability and that you can run him out there at shortstop and let him play that position. We'll play him back and forth on the diamond and see what happens."
Peterson, who played football and baseball at McNeese State, has played just 27 games at the Major League level. But some members of the Braves organization believe he could begin the season as Atlanta's primary second baseman. If not, his speed and versatility could provide value off the bench.
"You like his baseball abilities, his makeup and his character," Gonzalez said. "He's not just a throw-in [in the trade], he's a baseball player."
Mark Bowman is a reporter for MLB.com. This story was not subject to the approval of Major League Baseball or its clubs.