MLB.com Columnist
Terence Moore
Minnie was an icon for black fans in Midwest
Cuban-born star was embraced by African-American fans throughout the region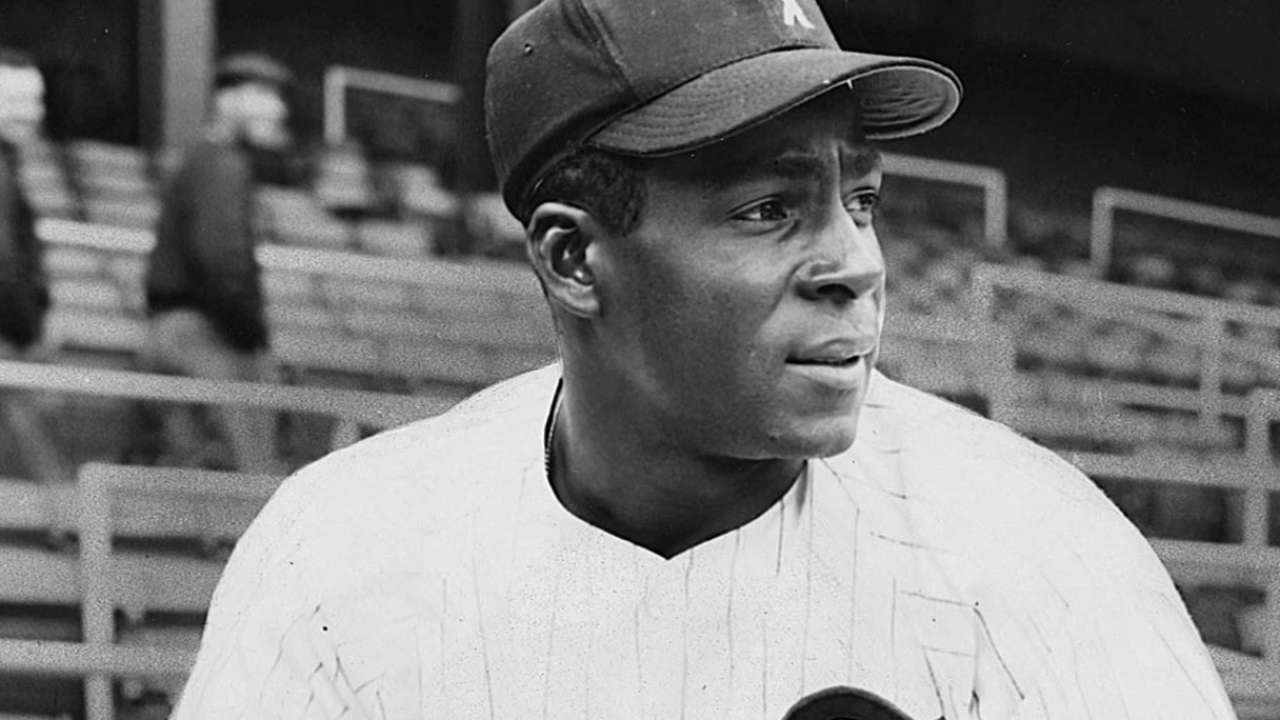 Soon after White Sox legend Minnie Minoso died Sunday, I had several thoughts. Many were from the past. But courtesy of a phone conversation, a bunch involved the present and the future.
As for the past, I'm thinking of the 1960s, when I grew up in South Bend, Ind., where older relatives never mentioned the words "Minnie Minoso" without a smile and a story. Even though Minoso was Cuban, he was huge for African-American sports fans in the Midwest during the 1950s. That's because on May 1, 1951, he became the first black Major League player of any ethnic group for a Chicago team. Just like that, he morphed into an icon among African-Americans throughout the region.
More than a few of my relatives in South Bend spent years -- and even decades -- reminiscing about making the two-hour drive from Northern Indiana to Chicago's South Side to see Minoso with his Gold Glove in the outfield and his splendid bat at the plate. He spent 12 of his 17 Major League seasons wearing a White Sox uniform in several stints, and he hit a collective .304 with 135 homers and 808 RBIs for the franchise. Minoso made his debut four years after Jackie Robinson joined the Brooklyn Dodgers and two years before Ernie Banks began his storied journey as Mr. Cub. As a result, Minoso was a singular obsession in the Midwest for a generation of African-American fans.
Which made me wonder: Does anybody have anything close to such a spiritual connection with today's African-American fans?
Not quite, but almost.
I know, because I asked the definitive person. His name is Brad Burris, 33, an African-American baseball fan who eats and sleeps the sport in Washington, D.C. He grew up in Hammond, La., where he joined his grandfather each summer in front of the nearest television set for a single purpose: Dissecting everything about the Cubs and the Braves on their superstations.
Brad changed his batting stance in Little League to emulate Terry Pendleton, a National League MVP Award winner and league batting champion with the Braves. Later, Brad became a hard-throwing shortstop at Howard University, since he was influenced by the rocket arm of the Cubs' Shawon Dunston.
After his Howard days, Brad stayed in the nation's capital, where he was a co-founder of a collegiate summer league team called the DC Grays. He now serves on their board of directors, and he watches a slew of Grays games along with those of the Nationals.
Even beyond the Nationals, Brad studies Major League players as much as he did with his grandfather. He enjoys anybody with talent, ranging from the hometown Bryce Harper to the extraordinary Mike Trout of the Angels, but he really pulls for the gifted among African-American players.
"That's because they are somewhat like an endangered species, because there aren't a lot of African-American players out there," said Brad, who nevertheless applauds the attempts by Major League Baseball to increase the number of African-Americans playing the sport through its academies and programs for youth in the inner cities. "When it comes to African-Americans playing in the Major Leagues, you appreciate two things: The fact that they still are playing, and the fact that they still are playing at a high level."
Thus a Minoso-type question for Brad with a 21st century spin: If you consider both social impact and playing appeal, which African-American player would entice you the most to pack the SUV (you know, as opposed to the station wagon) with family and friends for a trip to a NL game at Nationals Park or an American League game at nearby Camden Yards in Baltimore?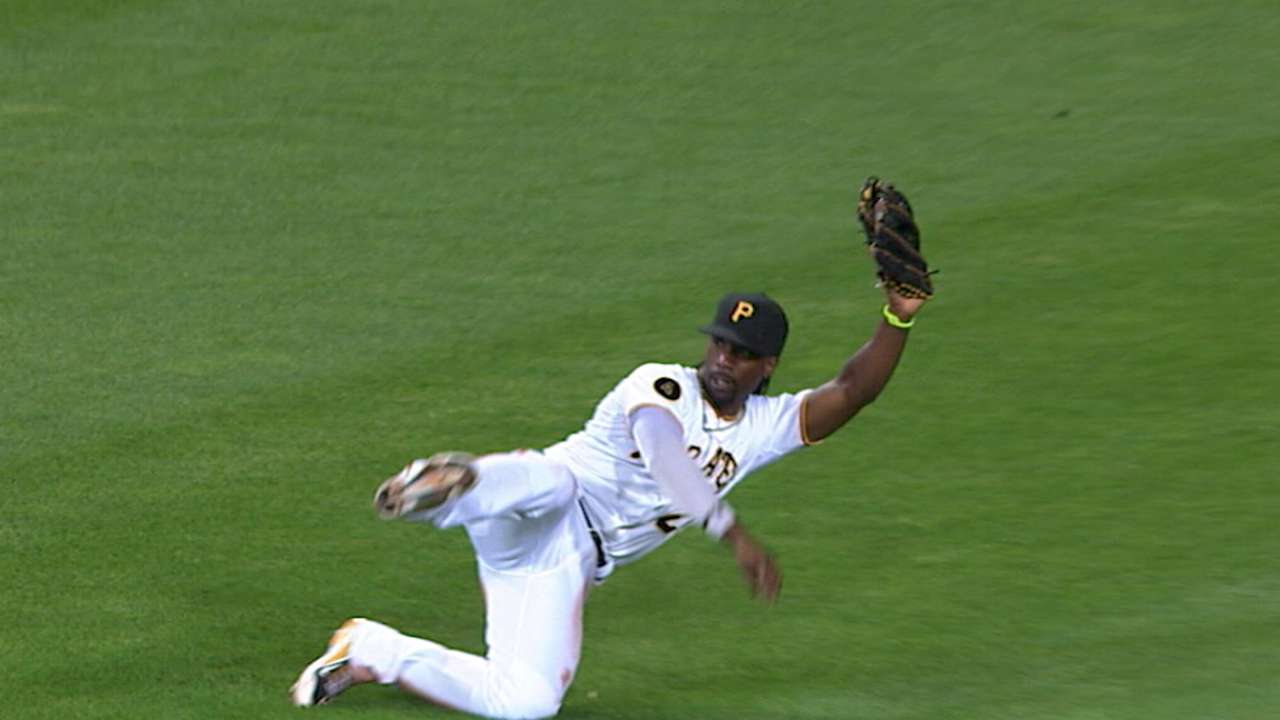 "Oh, easy. It would be Andrew McCutchen," Brad said of the perennial All-Star center fielder with the Pirates. "He can do it all. He can hit, field and he can throw. He's kind of an old-school guy like the ones I remember watching with my grandfather. He's no-nonsense. In general, he's just a hard-nose baseball player who is going to give you everything he's got, and he's going to carry himself off the field as a professional.
"You don't hear anything negative about him. So, yeah, I would plan to make a trip to the ballpark with my wife, my daughter and a bunch of folks to see somebody like him, but he's not the only one."
Brad mentioned David Price, the former AL Cy Young Award winner who now stars with the Tigers. "Just from the baseball sense, he isn't physically intimidating, but he can bring it, so I would plan to see him," Brad said, before singing the praises of Reds speedster Billy Hamilton.
Of Hamilton, Brad said, "I mean, who wouldn't get enjoyment out of watching a guy who can turn a walk into a triple?"
Sounds like those African-Americans who packed ballparks during the late 1940s to see Jackie Robinson steal as well as hit. Then there were those who hugged Hank Aaron and Willie Mays through the '50s, '60s and beyond for their slugging as well as for their ability to do everything else.
Brad chuckled, saying, "Prince Fielder hits moon shots, so I know a lot of folks schedule their time for that. I think about Matt Kemp, who just had an off year with the Dodgers because of injuries, but now he has a fresh start with the Padres, so he'll get back to what he was as a complete player. You'd go to see him, and I love [Dodgers shortstop] Jimmy Rollins.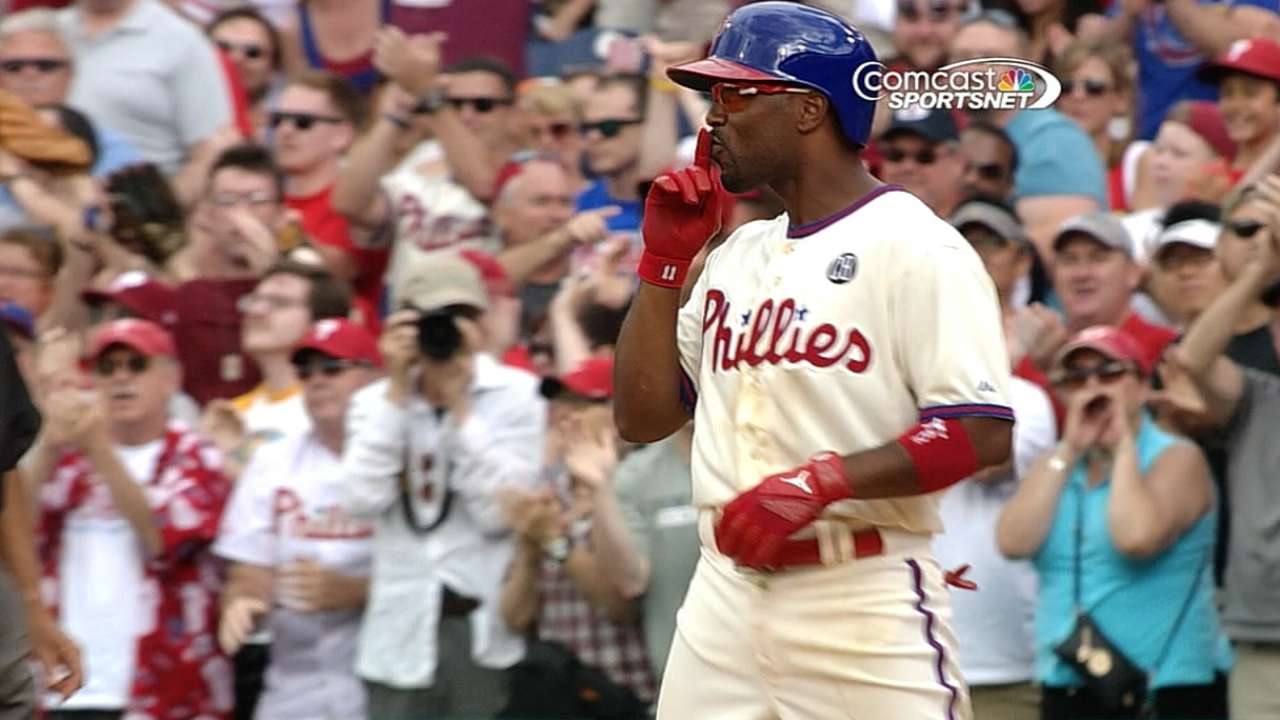 "You'd go see J-Roll, because he has been a wonderful player, and he is an excellent role model. He is so committed to the RBI Program.
"Wow, and Torii Hunter is a great pro. I also enjoy watching the center fielder for the Royals [Lorenzo Cain]. And LaTroy Hawkins, man. He was pitching when I was [in grade school]. I'd take the family to see him.
Translated: Despite the small number of African-Americans in the Major Leagues these days, there are many to see.
There once were none of any color.
Then, in Chicago, there was one.
A popular one.
Terence Moore is a columnist for MLB.com. This story was not subject to the approval of Major League Baseball or its clubs.