Rays tab Cobb to be Opening Day starter
Right-hander gets nod for April 6 tilt against O's at Tropicana Field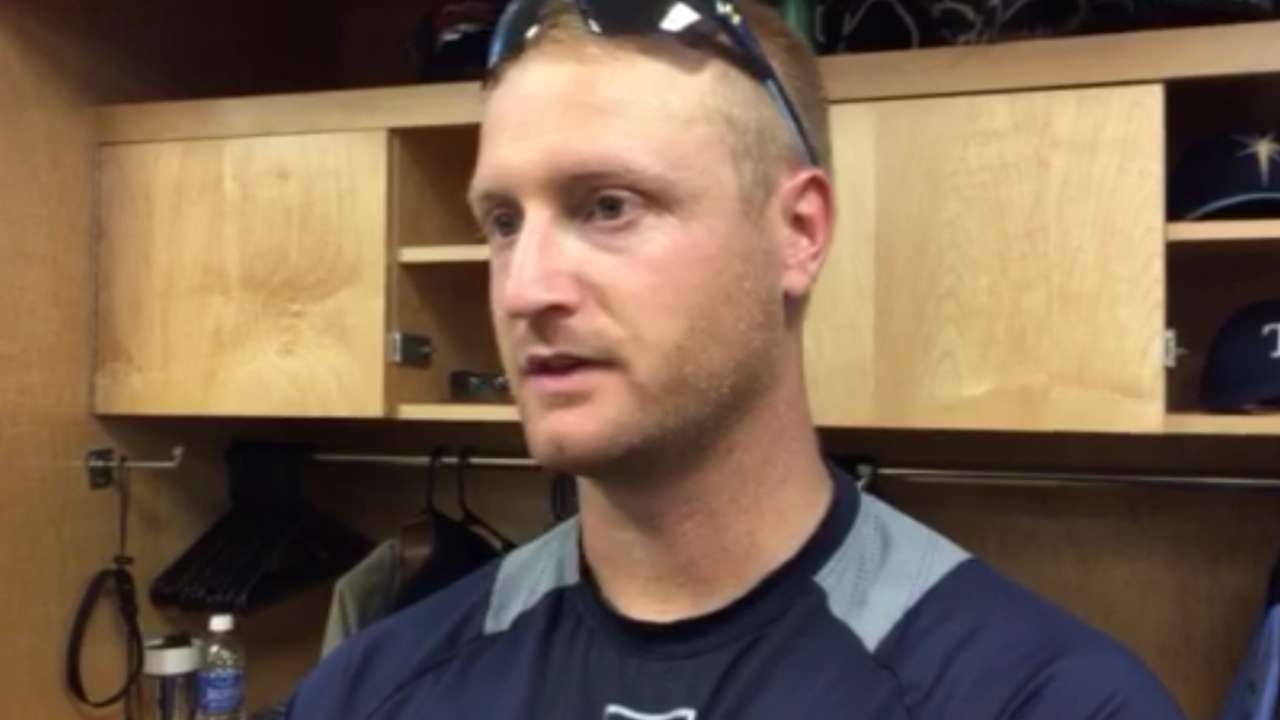 PORT CHARLOTTE, Fla. -- The Rays are a month away from Opening Day, but they already know how they'll line up their pitching staff. Manager Kevin Cash announced Wednesday that Alex Cobb will get the ball first for Tampa Bay in recognition of his stellar work the past two seasons.
Cobb will start against the Orioles on April 6, and he'll be followed by Chris Archer and Drew Smyly. Cash said that Jake Odorizzi will start the Rays' first road game -- April 9 against the Marlins in Miami -- and then the team will decide whether to pitch its fifth starter or Cobb for the season's fifth game.
Cobb's designation as Opening Day starter breaks a streak of seven straight seasons in which only two pitchers -- James Shields and David Price -- started the first game of the season for Tampa Bay. Price started the last two openers for the Rays, and Cash said Cobb is a worthy successor.
"He was extremely excited," said Cash. "I kind of expected him to say, 'Yeah, OK, whatever,' but he was pumped. And you look back and you're like, 'Man, he's had some good pitchers here that he's had to wait in turn for Shields and Price and those guys.' I think he looks at it as being an honor, because there have been some good ones here in the past that have done it."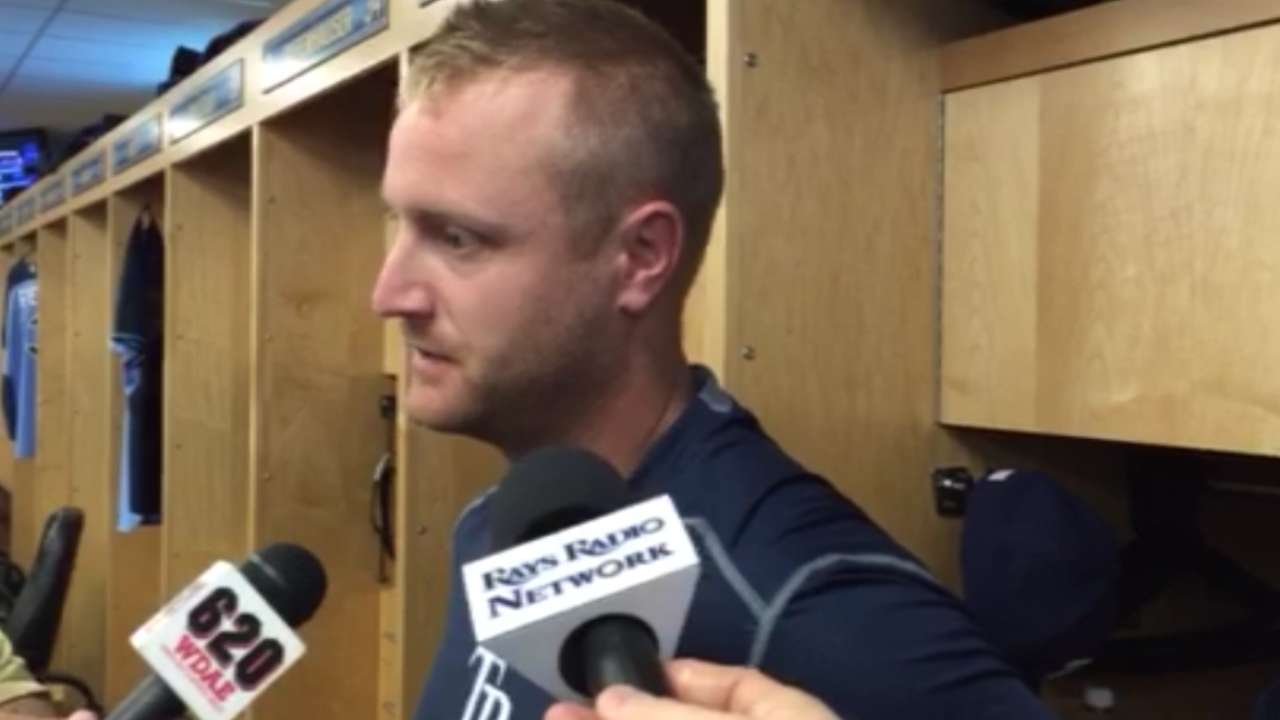 Cobb has posted an ERA under 3.00 in each of the past two seasons, and he set career bests in both starts (27) and innings pitched (166 1/3) last season. On Wednesday, the 27-year-old Cobb said that he's excited to take the ball and is mindful of the repercussions of starting on Opening Day.
"I definitely think taking the ball on Opening Day comes with a lot of responsibilities, whether you want to embrace that or not," Cobb said. "There's going to be a lot of eyes looking at you and judging how you go about your business. The other guys will all want to be in that position to have the ball on Opening Day, so they're going to watch how you go about your business and try to replicate that."
Cobb knows from experience. The former fourth-round Draft pick said he watched as Price and Shields congratulated each other for starting Opening Day in seasons past, and he paid equally close attention to the way they validated their status through hard work. Now, it's Cobb's turn to follow.
"We open up at home every year, so the last three years that I've seen the Opening Day there -- the energy and the excitement that I've seen -- I've always wanted to be a part of it," Cobb said shortly after Cash made his announcement. "I've been able to watch some really good pitchers in the past in our organization go out there and really feed off that energy, so I'm really looking forward to that."
Cobb was selected in fourth round of the 2006 First-Year Player Draft, one round ahead of Archer, and they have come into their own simultaneously over the past few seasons. And Cobb, while thrilled with his opportunity, also wanted to say that Archer was every bit as qualified for the honor.
"Seeing what Archer did last year in making every one of his starts and having an excellent year statistically and just on and off the field the way he came into his own, if he was given the ball, I'd have nothing but excitement for him," Cobb said. "But I'd be lying if I didn't say I was excited to get that nod."
Spencer Fordin is a reporter for MLB.com. This story was not subject to the approval of Major League Baseball or its clubs.