New acquisitions aim to make a strong first impression
Players who changed teams look to get into the swing of things with their new squad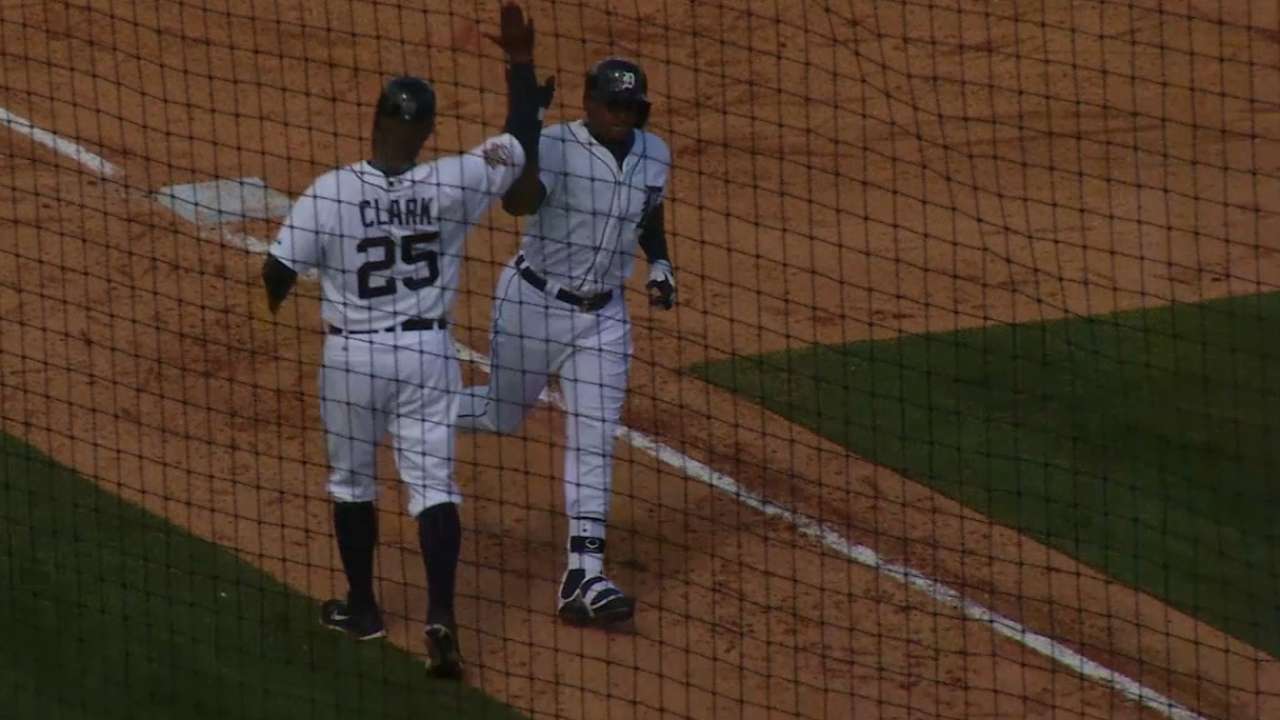 When it comes to first impressions, nothing trumps a grand slam, so it looks like Yoenis Cespedes might have them all beat with a four-run swing in his third Spring Training at-bat with the Tigers. Sure, it's just Grapefruit League action, but a big boom like that really resonates when it comes off the bat of one of the many Major Leaguers making their first impression between the lines for a new club.
For players traded over the offseason or any free agent who changed addresses for a new contract, Spring Training is a chance to get settled in a new uniform and get some firsts out of the way. Even more of those first impressions are on the way as games in Florida and Arizona hit full swing in the next couple of days.
Here are some of the debuts that figure to have some impact in the coming days:
Pablo Sandoval, Red Sox
One might say Sandoval already made a first impression in Sox gear thanks to an unflattering picture and an animated response. Giants fans had to chuckle a little bit, knowing that for all the hand-wringing over Panda's fitness over the years, he has an incredible knack for, ahem, coming up big, especially when it matters most.
After leaving a Giants organization he'd called home his entire professional career, Sandoval comes to his new team with a passion to impart what he has learned to younger teammates.
"I want to teach them the right way to respect the game on and off the field," Sandoval said.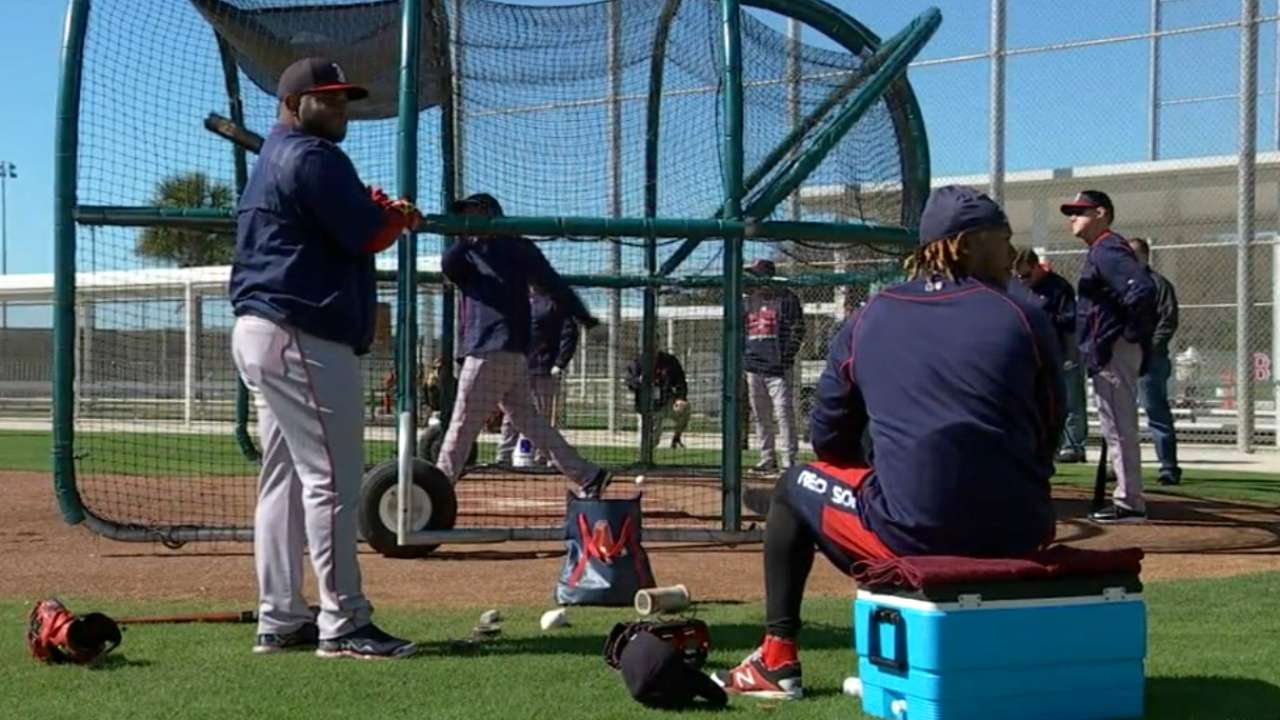 Likely starting with Thursday's Grapefruit League opener against the Twins (7:05 p.m. ET on MLB.TV), the rest of Panda's introduction to the Red Sox and their fans this spring likely will include something remarkably deft at third base and a few hits from both sides of the plate that defy the strike zone.
Max Scherzer, Nationals
Unlike Sandoval, Scherzer has changed teams before, traded from Arizona to Detroit after his second big league season. But his arrival in Washington has a whole lot more riding on it -- $210 million, to be exact.
After Scherzer signed his megadeal, the Nats were immediately considered A-list contenders, adding his arm to a rotation that already boasts several studly starters. But with that contract, it's Scherzer who will be in the spotlight the most, starting with his Nationals debut scheduled for Thursday at 5:05 p.m. ET in their Grapefruit League opener.
Matt Kemp, Padres
Of all the changes the Padres made in a stirring offseason of work, Kemp's arrival stands out for the quality of the player, the question marks of health the last few years and the price tag. If Kemp is healthy and approaches his 2011-era production, that could be a catalyst to make the other acquisitions of James Shields, Justin Upton and Wil Myers come together for San Diego as it looks to make a difference in the National League West. He'll be in the outfield for the Padres for the first time on Wednesday (3:05 p.m. ET on MLB.TV) in the team's Cactus League opener against the Mariners.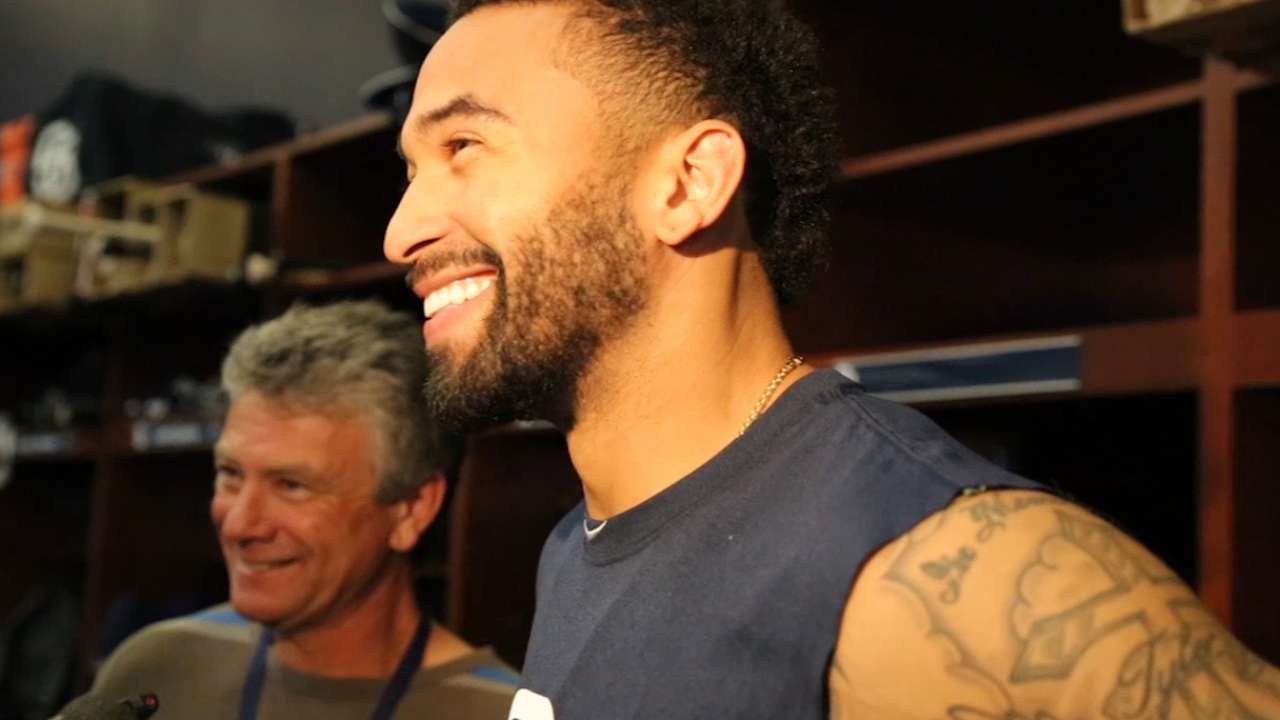 Jon Lester, Cubs
Whether they can back up Anthony Rizzo's NL Central prediction or not, the Cubs head into 2015 at the next stage of their development back into a contender. And the face of that project will be Lester, the ace brought to Chicago to provide excellence on the mound and a postseason resume that goes well beyond last year's hiccup with the A's. He'll make his Cactus League debut on Friday at 3:05 p.m. ET, and he will take the ball on Opening Day. Lester is a tone-setter for the franchise, and it all starts this March.
Jason Heyward, Cardinals
One intriguing move of the offseason was the product of tragedy, and it sent a hometown Atlanta product to St. Louis when Jason Heyward was acquired by the Cards in November. If not for the death of Oscar Taveras, the Cardinals wouldn't have been looking for a right fielder. They landed Heyward, whose promise as a 20-year-old rookie in 2010 has evolved into a Gold Glove Award resume and a unique lineup presence. Heyward's debut with the Redbirds will take place Thursday at 1:05 p.m. ET against the Marlins.
"Not to toot my own horn, but it says something about the way I like to play the game," Heyward said recently. "I hope they know I respect the game and love to play it the right way."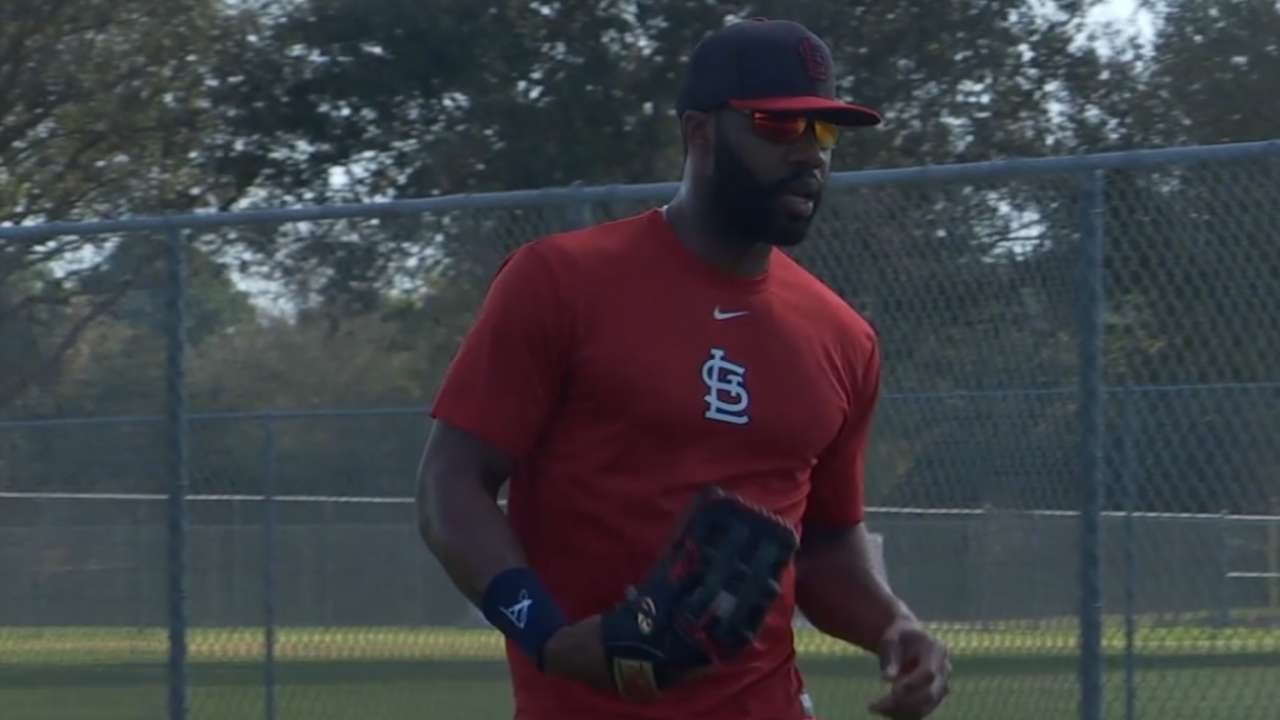 Those are just a few of the players changing places who will be making their first impression this spring with their new club, a list that includes Jeff Samardzija et al with the White Sox, Josh Donaldson with the Blue Jays and Nelson Cruz with the Mariners, just to name a few.
And let's be realistic here, they're not all going to hit a grand slam out of the box like Cespedes. An oh-fer, or a few of them, wouldn't be ideal for any of the hitters, just as getting knocked around a bit wouldn't be what any pitchers want to do their first time with a new club. But it's Spring Training.
The first impressions being made in March will be mere memories by the time they're made for real once the regular season begins in April.
John Schlegel is a national reporter for MLB.com. You can follow him on Twitter @JohnSchlegelMLB. This story was not subject to the approval of Major League Baseball or its clubs.