Goldschmidt singles in first at-bat since breaking hand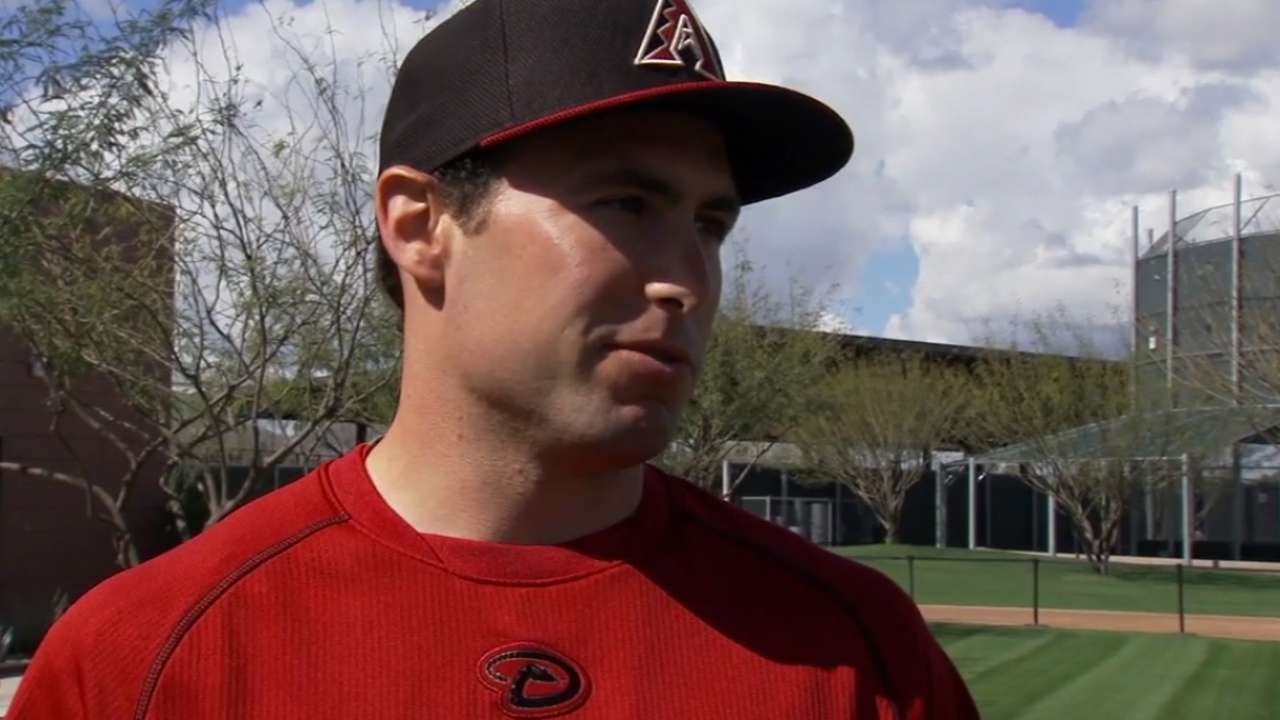 SCOTTSDALE, Ariz. -- Paul Goldschmidt picked up right where he left off last July, as the D-backs first baseman singled sharply up the middle in his lone at-bat in Tuesday's 4-0 win in an exhibition game against Arizona State University.
The at-bat was Goldschmidt's first since Aug. 1, when he was hit in the left hand by an Ernesto Frieri pitch in a game against the Pirates. The fastball fractured Goldschmidt's hand and sent him to the disabled list for the remainder of the season.
"It was just good to get back on the field and have some fielders out there," Goldschmidt said on Tuesday in the Salt River Field clubhouse.
This spring, Goldschmidt has worn a small pad that slips into the back of his batting glove to protect the hand in case he gets hit in the same area.
"I literally don't feel it whatsoever," Goldschmidt said of the pad. "I've been wearing it every day in BP I say to get used to it, but you don't feel it whatsoever. It's there because if it happens again hopefully I won't have to miss two months."
Goldschmidt said he did not have any hesitation in stepping into the batter's box.
"It was the last thing on my mind," Goldschmidt said. "It's not the first time I've gotten hit. It's not the first time I've gotten injured. Hopefully it doesn't happen again, but chances are something is going to happen in the future. I didn't think about that whatsoever until you brought it up."
Steve Gilbert is a reporter for MLB.com. Read his blog, Inside the D-backs, and follow him on Twitter @SteveGilbertMLB. This story was not subject to the approval of Major League Baseball or its clubs.