Buchanan has no issue with flying below radar
'Nobody' at camp last year, righty aims to lock up No. 5 spot in Phils' rotation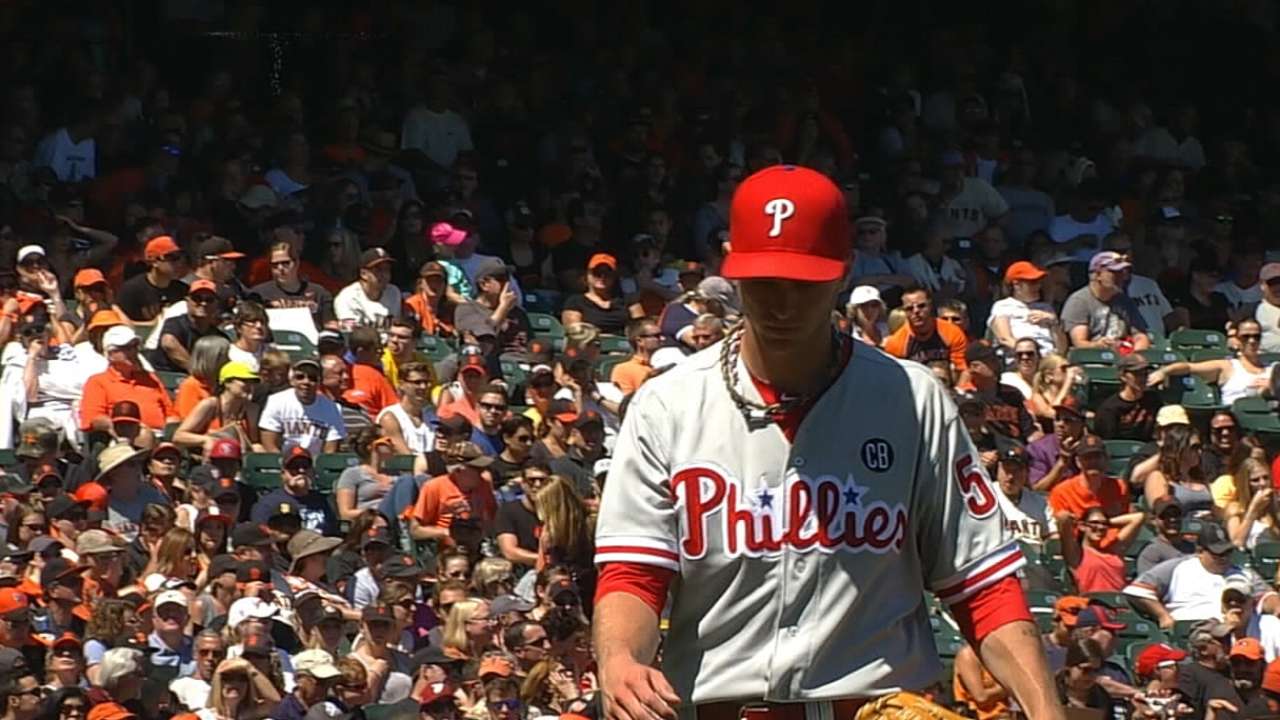 CLEARWATER, Fla. -- Phillies right-hander David Buchanan entered Spring Training last year as a last-minute invite to camp and a relative unknown outside the organization.
But Buchanan, who allowed five hits and one run over two innings in Tuesday's 5-5 tie with the Yankees at Bright House Field, enters this camp as the favorite to be the team's No. 5 starter behind Cole Hamels, Cliff Lee, Aaron Harang and Jerome Williams.
Buchanan's stiffest competition is Miguel Alfredo Gonzalez and Chad Billingsley, but Gonzalez must prove that his right shoulder can handle a season-long workload and Billingsley is not expected to be big league-ready until late April after undergoing a pair of right elbow surgeries.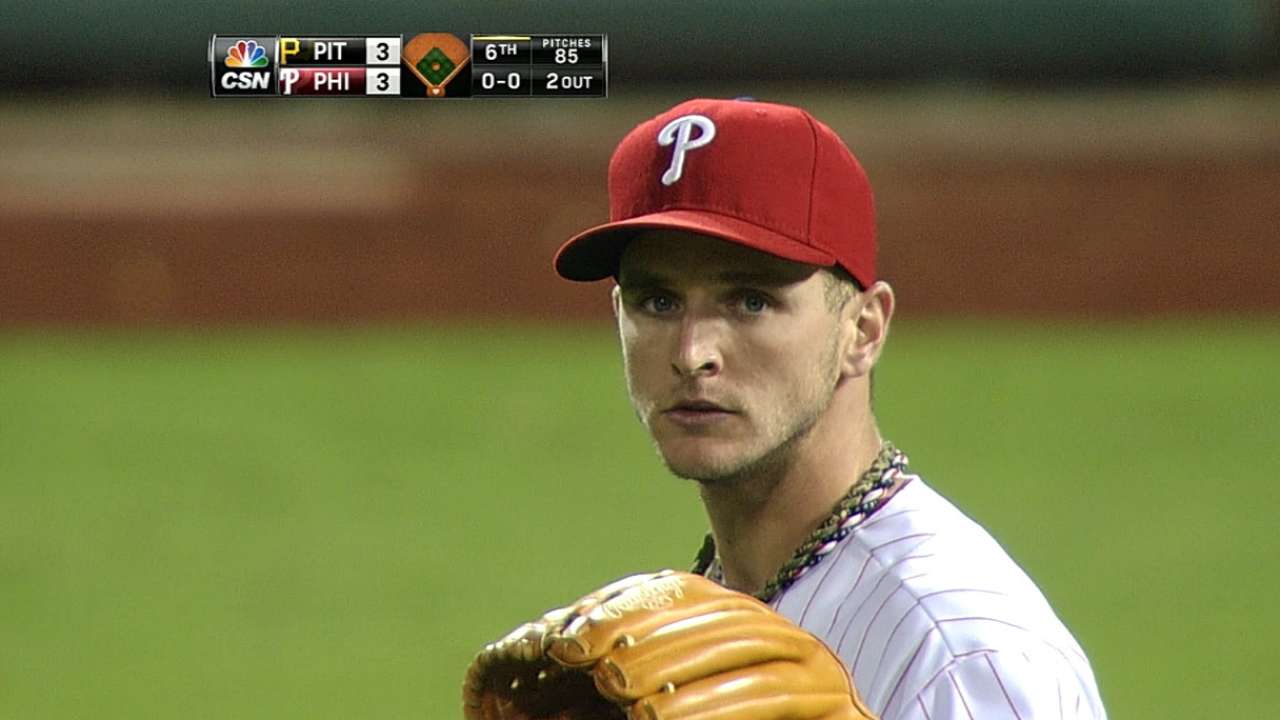 "I went into Spring Training, and I was a nobody," Buchanan said of his experience last season. "Nobody knew who I was. I was invited because they had one more spot. I wasn't protected [in the Rule 5 Draft]. I was never on the Top 10 Prospects list. ... I always knew in my heart I could make it, and I wasn't going to stop until I did."
Buchanan hopes to build upon his performance from last season, when he went 6-8 with a 3.75 ERA in 20 starts as a rookie.
Right-hander Jerome Williams had been scheduled to start on Tuesday, but both Buchanan and Williams were told on Tuesday morning that they would flip spots.
Phillies manager Ryne Sandberg said that was the plan all along.
Whatever happened, it did not affect Williams. He allowed one hit in two scoreless innings against the Yankees.
Worth noting:
• Chase Utley, recovering from a sprained right ankle, worked out on Tuesday after sitting out Monday.
Todd Zolecki is a reporter for MLB.com. This story was not subject to the approval of Major League Baseball or its clubs.