What to watch for in today's games
Defending AL champion Royals among 10 squads playing first spring contests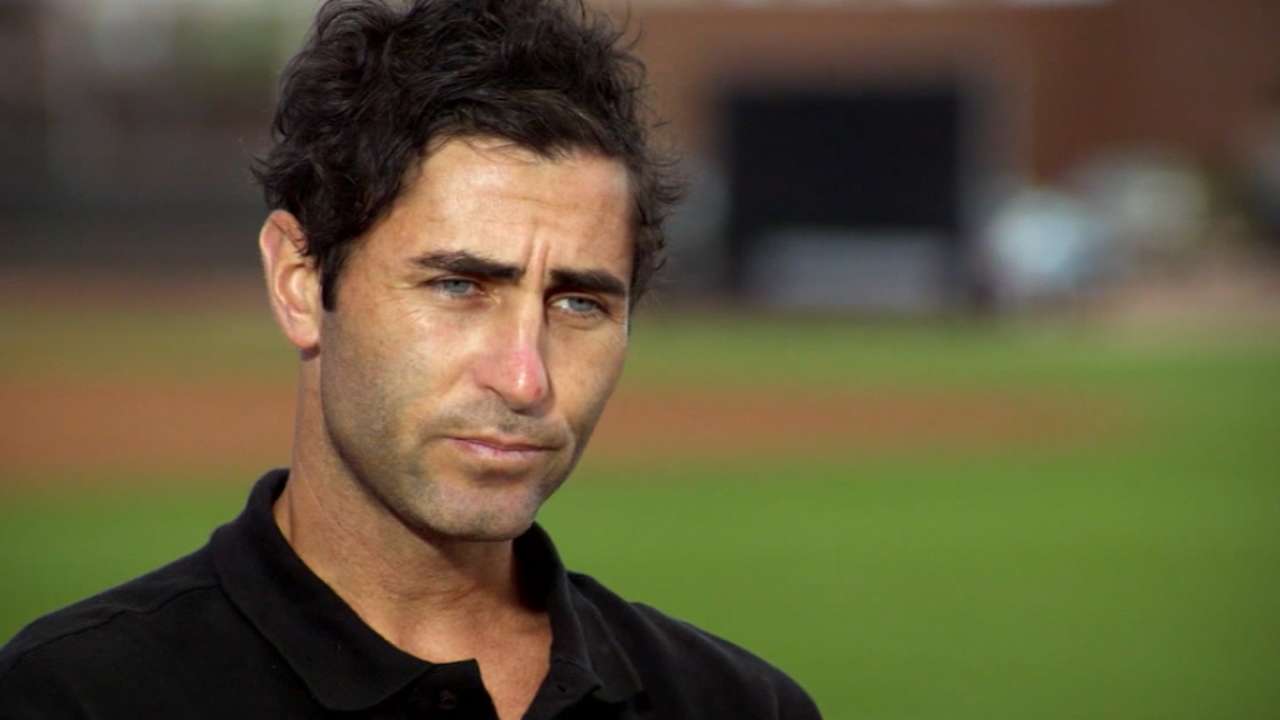 Baseball returned on Tuesday for 10 teams, as games got underway in the Grapefruit and Cactus Leagues.
Ten more clubs are set to join the party today, including the defending American League champion Royals, who will face the Rangers a little more than four months after their loss to the Giants in the seventh game of the World Series. The Padres, Mariners and White Sox, all entering this season with heightened expectations, also will take the field for the first time, as will the Braves, D-backs, Dodgers, Mets and Rockies.
Here are four things to watch for.
1. Revamped Padres debut: SD@SEA
No team was more aggressive this offseason than San Diego. New general manager A.J. Preller took aim at ending an eight-year playoff drought by executing trades for outfielders Matt Kemp, Wil Myers and Justin Upton, and signing starting pitcher James Shields. Upton and Kemp are scheduled to be in the lineup against Mariners righty Taijuan Walker in Peoria, Ariz. (3:05 p.m. ET, MLB.TV).
"I really like this team," Kemp said last week. "We've got a lot of good dudes here. These guys want to win, and I'm here to do my part."
2. Prince gets back in the swing: KC@TEX
First baseman Prince Fielder is expected to play when the Rangers take on the Royals in Surprise, Ariz., at 3:05 p.m. ET. That's big news for the five-time All-Star, whose most recent game action was last May 16. Fielder then underwent surgery to repair a herniated disk in his neck and missed the rest of the season, finishing his first season in Texas with only three home runs. But he is feeling good this spring, and the Rangers need him to rediscover his power stroke.
"It's fine, you don't lose your swing," Fielder said. "You don't forget how to play. I just want to square up a few balls. You do that one time, and things will start feeling good."
3. New faces, new places: CWS@LAD
Like the Padres, the White Sox and Dodgers didn't sit back and watch the Hot Stove. The two teams, who share the Camelback Ranch facility in Glendale, Ariz., will have plenty of offseason additions in their lineups when they open Cactus League play (3:05 p.m. ET, MLB.TV).
Chicago set itself up to contend in the American League Central by adding first baseman Adam LaRoche and left fielder Melky Cabrera, in addition to starting pitcher Jeff Samardzija and closer David Robertson. Los Angeles, gunning for a third straight National League West title, will begin spring with a new middle infield of Jimmy Rollins and Howie Kendrick, plus a starting catcher (Yasmani Grandal) acquired in the Kemp deal.
4. A glimpse of the future: ARI@COL
Spring Training games often are good opportunities to see some potential stars in the making, and the D-backs' 3:10 p.m. ET matchup against the Rockies in Scottsdale, Ariz., should be no exception. Arizona's biggest offseason investment, 24-year-old Cuban slugger Yasmany Tomas, isn't slated to start, but he could take the field at some point, either in the outfield or at third base. The recipient of a six-year, $68.5 million contract, Tomas has big-time power but faces questions about his defense.
Both teams also plan to use some of their highest-profile pitching prospects in relief. The Rockies' Jon Gray is ranked by MLB.com as the No. 16 prospect in baseball, while D-backs righties Braden Shipley and Aaron Blair rank 39th and 81st.
Andrew Simon is a reporter for MLB.com. Follow him on Twitter @AndrewSimonMLB. This story was not subject to the approval of Major League Baseball or its clubs.