Iglesias set to suit up vs. Orioles on Wednesday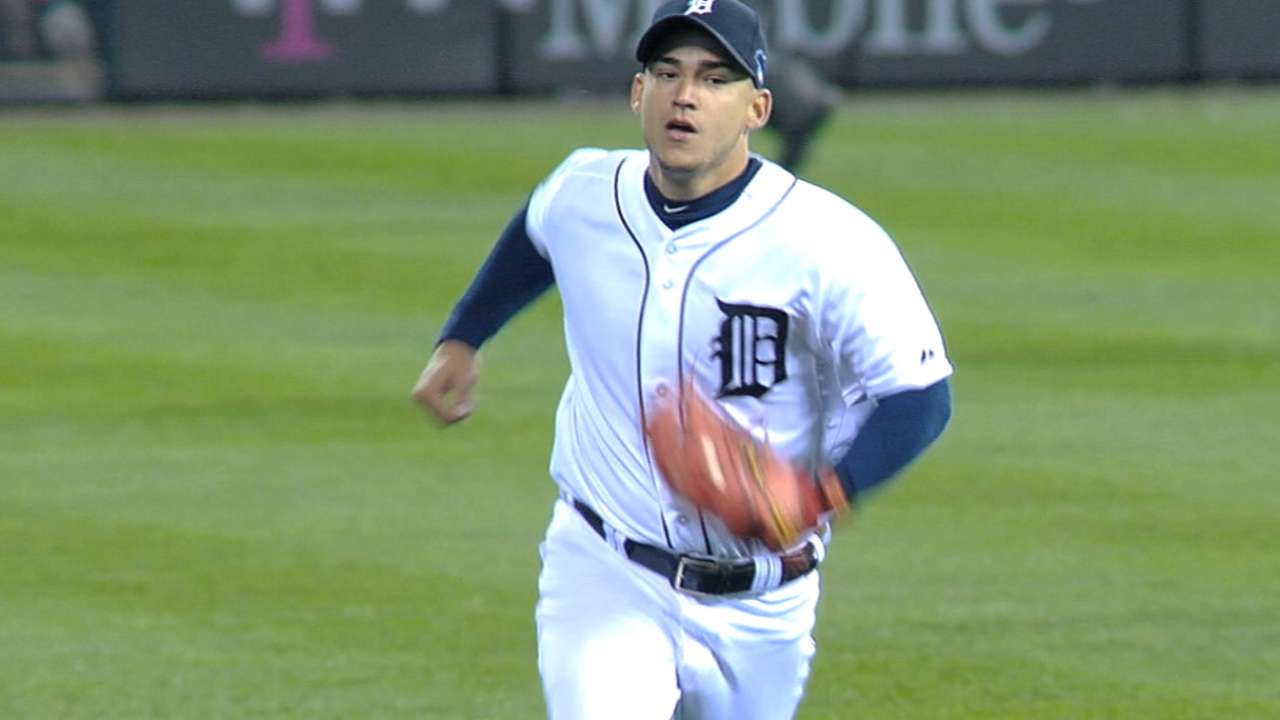 LAKELAND, Fla. -- Jose Iglesias will be back in the Tigers' starting lineup Wednesday against the Orioles after he had Tuesday's Grapefruit League opener off. He has played one inning in the first couple games of Detroit's schedule, but he's about to get a slow uptick in play.
"At some point, we're going to have to find out if he can take the grind," manager Brad Ausmus said Tuesday. "We'll ease him into it."
Iglesias will likely play three innings on Wednesday, Ausmus estimated. It might not be the uptick in play that he'd like, but he understands the reason.
"I would love to play in every single game," he said, "but I've got to be smart about it and take it step by step."
Iglesias played the first inning of Monday's exhibition win over Florida Southern College. It was his first game action of any kind since February 2014, when what was initially thought to be shin splints kept lingering until he was diagnosed with stress fractures in both legs, sidelining him for the season.
"I was real excited," Iglesias said. "It's fun. It's baseball. Eventually I'm going to get my rhythm back when I get some more games in, but otherwise, it's a great feeling to be back out there. Just to be in the uniform is amazing."
Jason Beck is a reporter for MLB.com. Read Beck's Blog and follow him on Twitter @beckjason. This story was not subject to the approval of Major League Baseball or its clubs.