Porcello tosses two perfect innings in first Red Sox outing
Farrell pleased with initial look at righty, who utilizes all four of his pitches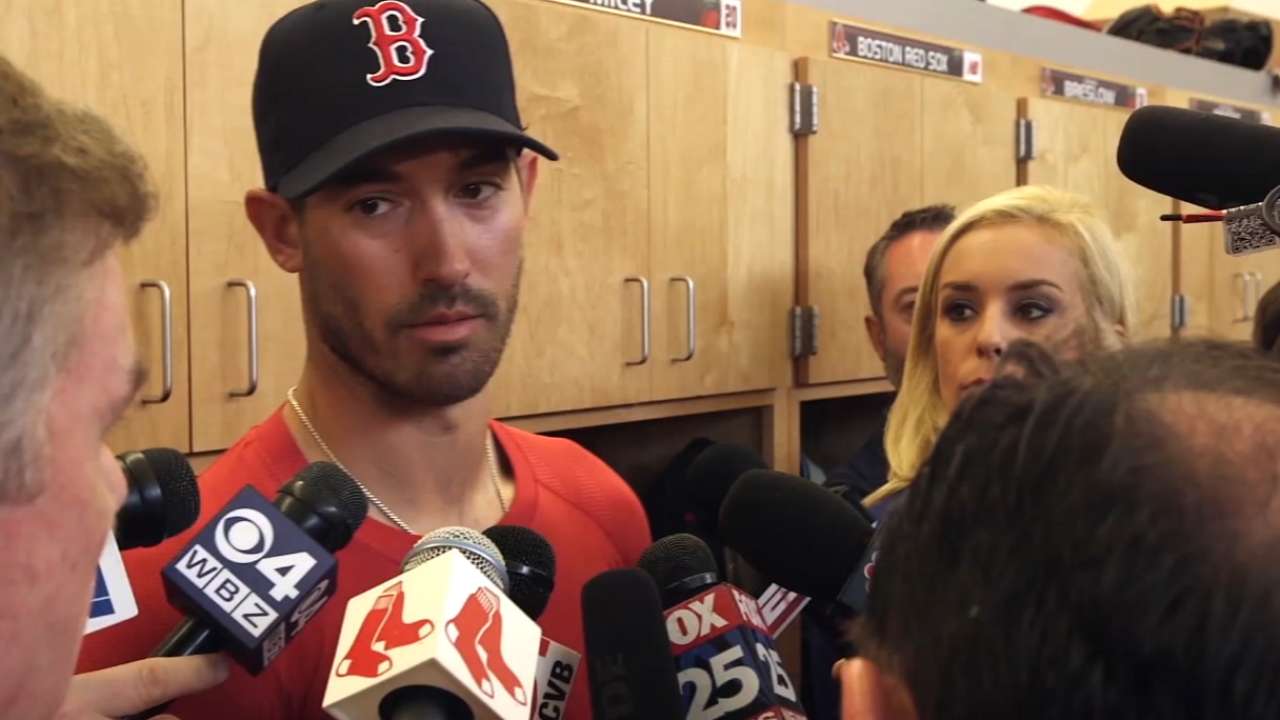 FORT MYERS, Fla. -- All arms on deck.
The Red Sox got their Spring Training schedule underway Tuesday, when they scratched out a 2-1 victory over Northeastern University as part of an exhibition doubleheader. Seven pitchers combined to work eight crisp innings for the Red Sox, and Northeastern's only run came as a result of an error.
Clay Buchholz started and threw a perfect inning for Boston, and Rick Porcello followed him with two spotless frames. Northeastern scored its only run off veteran Dana Eveland in the seventh with help from an error, but the Red Sox pushed ahead for good with a run in the eighth.
"I think for every pitcher that walked to the mound, each guy attacked the strike zone and worked ahead in the count," said manager John Farrell. "It was very encouraging, regardless of who we're playing. The first time out, there were good things that happened from the mound today."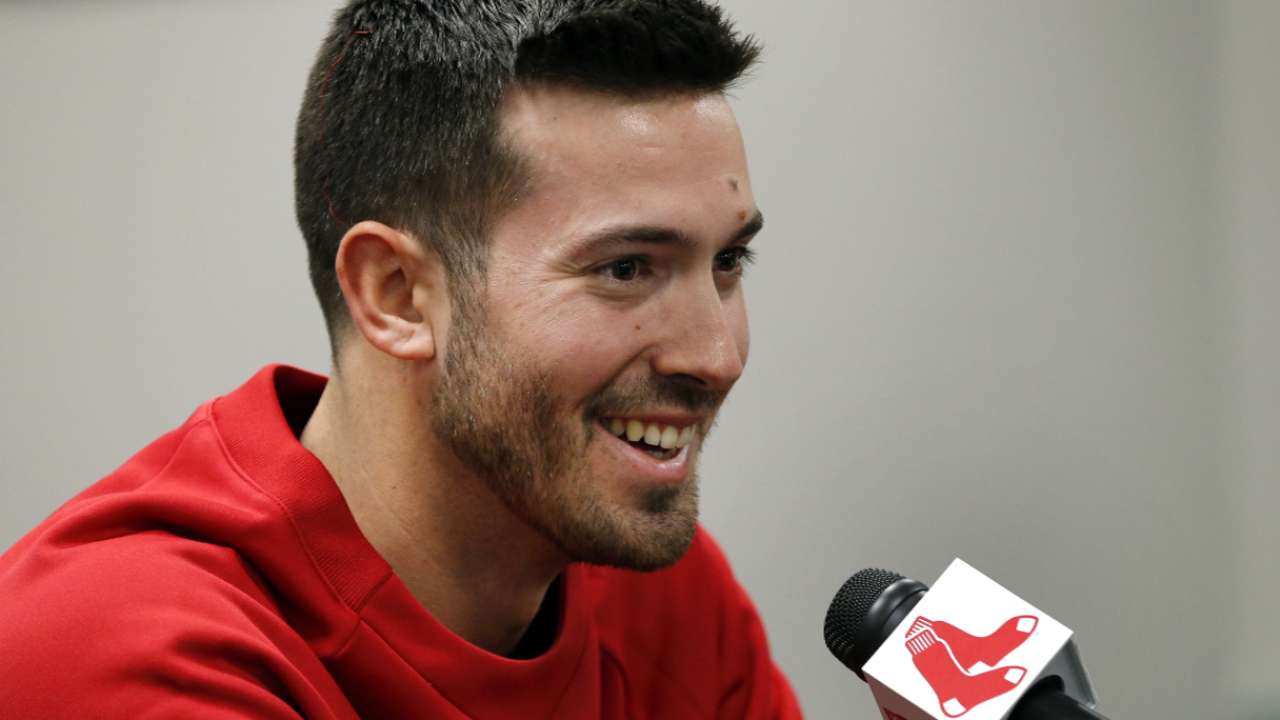 Porcello, acquired in an offseason trade from the Tigers, made his debut for the Red Sox and retired all six batters that he faced. The 26-year-old struck out two and threw all four of his pitches -- four-seam fastball, two-seam fastball, curveball and changeup -- in his brief relief performance.
"It felt good to get out there," said Porcello. "I was obviously just trying to work on the little things: Throw strikes and get ahead. Location wasn't quite where I wanted it, but for the first time out, my arm felt good and the ball was coming out of my hand well. That's the most important thing."
Farrell, getting his first look at Porcello, said that he was pleased with the right-hander's efficiency, location and aggression within the strike zone. Porcello, facing a college team, said that he approached the early spring start the same way that he would a regular-season outing.
"I'm not going to take anything for granted," Porcello said. "Baseball is baseball, and on any given day, you can go out there and get your butt whipped. First thing first is just getting the ball down and throwing strikes. For the most part, I felt pretty good about that today. There's a couple things mechanically I need to continue to iron out and just keep refining everything, but a good first day."
Porcello had the opportunity to pitch deep into the postseason during his tenure with the Tigers, and he said he only brought one goal to Boston: winning the World Series. Porcello doesn't mind where he starts in the rotation and doesn't care about his personal statistics as long as Boston wins.
"That's it. That's all that matters," he said. "I don't care how we get there. Just get that ring."
The Red Sox started a lineup that may well be their primary group of regulars, with Dustin Pedroia, David Ortiz, Hanley Ramirez and Pablo Sandoval forming the core of the order. Still, Northeastern starter Aaron Civale threw two hitless innings and struck out four.
"He didn't back away from the name in the box or the name on the jersey," said Farrell. "He had a good late cutter and attacked the strike zone. From a sheer baseball standpoint, it was good to see."
Spencer Fordin is a reporter for MLB.com. This story was not subject to the approval of Major League Baseball or its clubs.