Samardzija finds comfort in intrasquad outing
Right-hander works two innings against teammates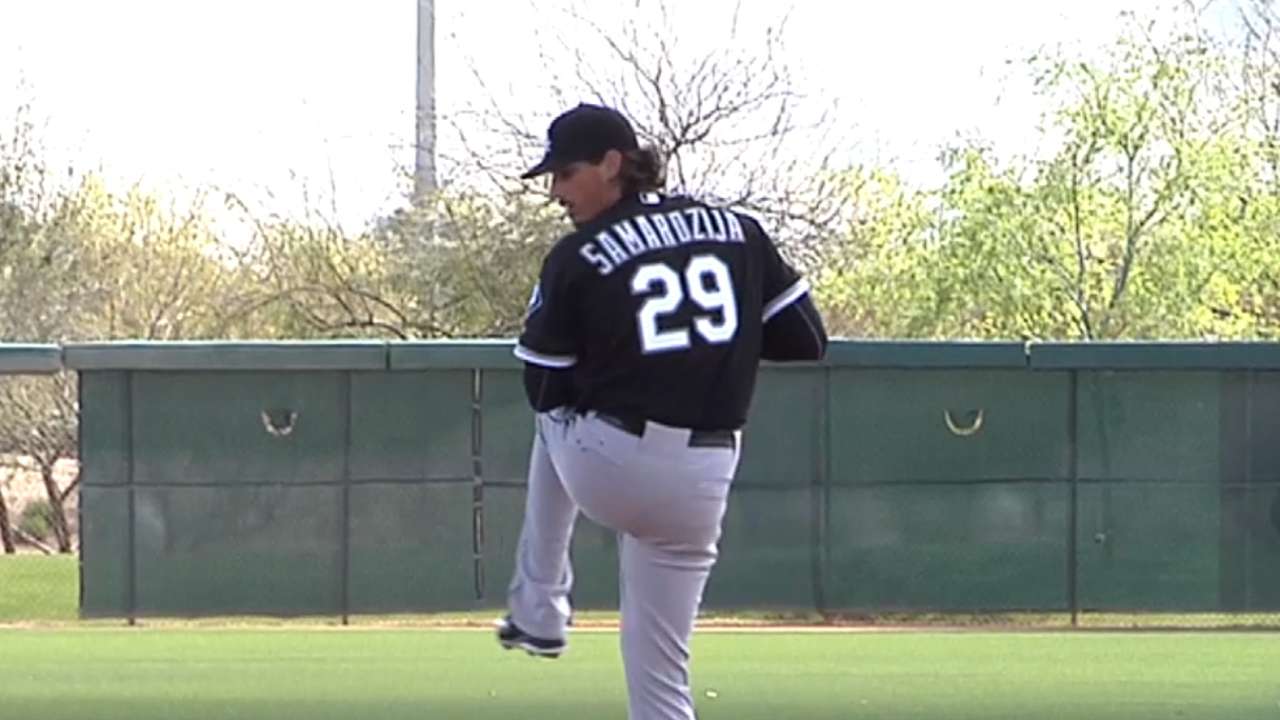 GLENDALE, Ariz. -- It was business as usual for right-hander Jeff Samardzija in Tuesday's intrasquad game at Camelback Ranch, his first game action in a White Sox uniform.
The veteran walked off the mound after the 33-pitch outing feeling good about his fastball.
"Sitting 98, 99 [mph], you know. Touching 100," Samardzija said with a smile afterward in the clubhouse.
The pitcher was joking. He had a more serious approach during his two innings. Samardzija allowed two hits and two runs in the first inning before retiring the side in order in the second inning.
The many faces of Jeff Samardzija. #Shark #SoxSpringTraining pic.twitter.com/qkbvOLpGGV

- Chicago White Sox (@whitesox) March 3, 2015
"That's the exciting thing about facing live hitters and in this case, a scrimmage, but you know, in Spring Training you can throw as many bullpens as you want, but you don't get the same experience as live games," Samardzija said. "It's good to feel the arm. My arm feels great. It's coming out real good. You do what you do to keep getting stronger and build from here."
Samardzija said he held back a few pitches during Spring Training last year and it affected him at the beginning of the season. That won't be the case this time around because he began throwing all of his pitches before arriving at White Sox camp.
"For me, these next handful of starts will be about getting on same page with [catcher Tyler Flowers], what pitches I like to match up, let him realize what I like to do, and how I like to put guys away and when do we want action, when do we want a strikeout," he said. "So, for me, that will be big. I've worked with [Geovany Soto] enough, so we're on the same page. Now, it's about me and Flo establishing a relationship that's ready the first game."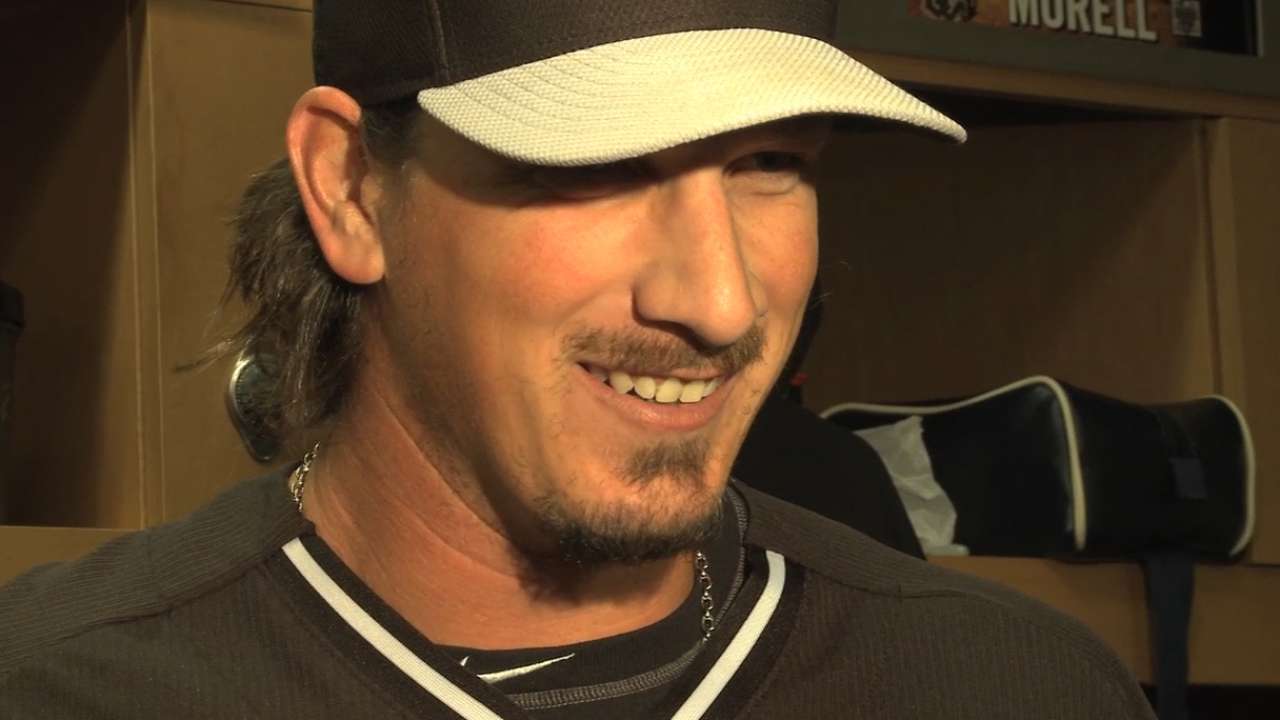 It felt great to put on the White Sox uniform in a game, even if it was only a scrimmage, he said.
"What feels good is getting out there in the dugout with all the guys," he said. "There's only half the team on that side and facing the other half of the guys, but just to be in that setting for getting back into your normal routine, fixing your glove and hat, cleaning your cleats, you get back to all these ticks you're used to in your comfort zone."
Samardzija was asked about the possibility of pitching on Opening Day for the White Sox next month. He started on Opening Day for the Cubs last season.
"The good thing is it's early, so we have plenty of time to figure this out and who's going to go when," he said. "It's also great we have a lot of depth, so there are a lot of options. If one guy goes down, we have enough to fill the void. That's the mentality we'll keep all year. We're going to need 30 to finish the season out and be where we want to be. We're going to let it all hang out until the wheels fall off."
Other highlights:
• Second baseman Micah Johnson finished 3-for-4 with three runs scored and two steals.
• Outfielder Trayce Thompson hit a home run and a single.
• Shortstop Tim Anderson went 2-for-3, with two RBIs.
• Outfielder Conor Gillaspie hit two triples.
"With [Samardzija] going out there first, the first blush of seeing him out there and his competitiveness, it carries over to everybody," White Sox manager Robin Ventura said.
Jesse Sanchez is a national reporter for MLB.com. Follow him on Twitter @JesseSanchezMLB. This story was not subject to the approval of Major League Baseball or its clubs.