Street offers reliever's perspective on pace-of-play rules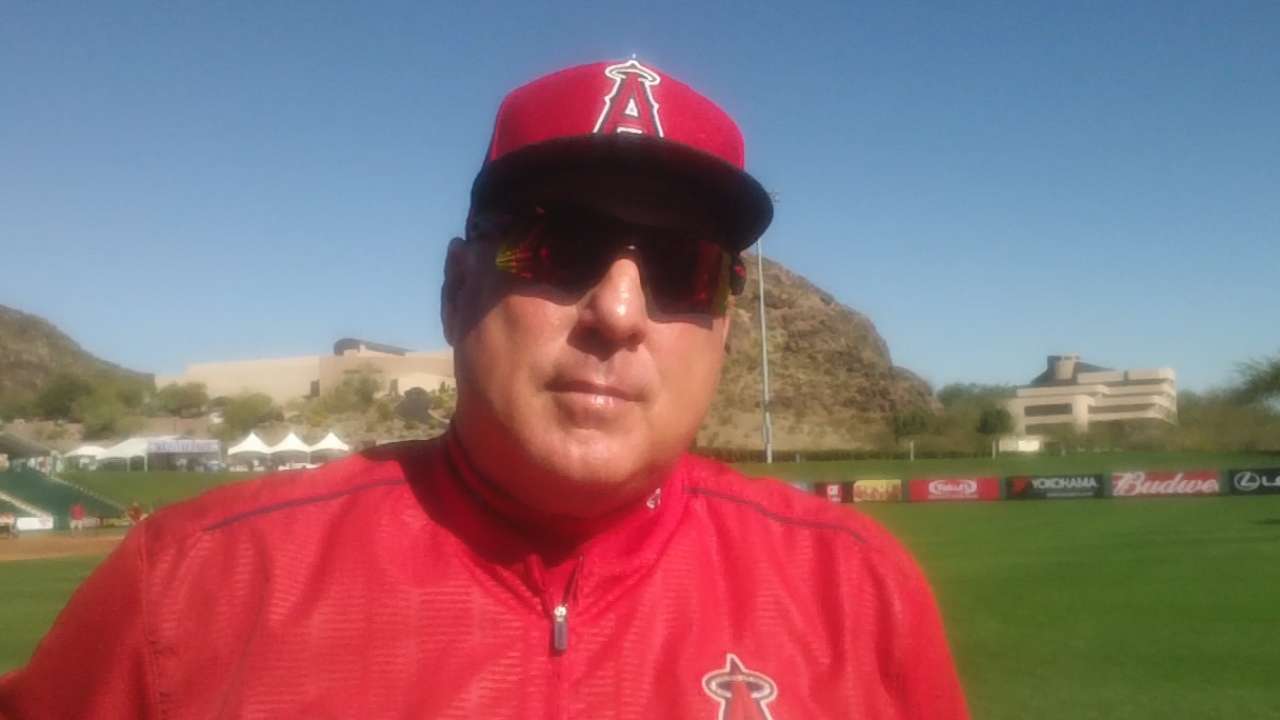 TEMPE, Ariz. -- Sitting atop the Pepsi advertisement of Tempe Diablo Stadium on Tuesday morning, to the immediate left of the batter's eye in center field, was a giant digital clock that already read "2:45," the official countdown for play to resume during nationally televised games this season.
As part of its new initiatives aimed towards quickening the pace of play, Major League Baseball is incorporating clocks that ensure games resume promptly after commercial breaks. Angels manager Mike Scioscia called it "an absolute," saying, "We need to get this game going a little bit quicker between innings."
But some of his players, particularly the relievers, have concerns.
Veteran closer Huston Street pointed out that some bullpens are far away from the field, particularly Oriole Park at Camden Yards, which forces pitchers to walk down a cobblestone pathway in metal spikes before getting to the grass.
He also painted a very common scenario: Tied game late, with two outs and a runner in scoring position. The closer would only enter if his team scores. But if said closer has already thrown back-to-back days, he'd rather wait before getting completely loose and would rely heavily on the eight on-field warm-up pitches he used to be guaranteed.
Now, though, players can't necessarily bank on that.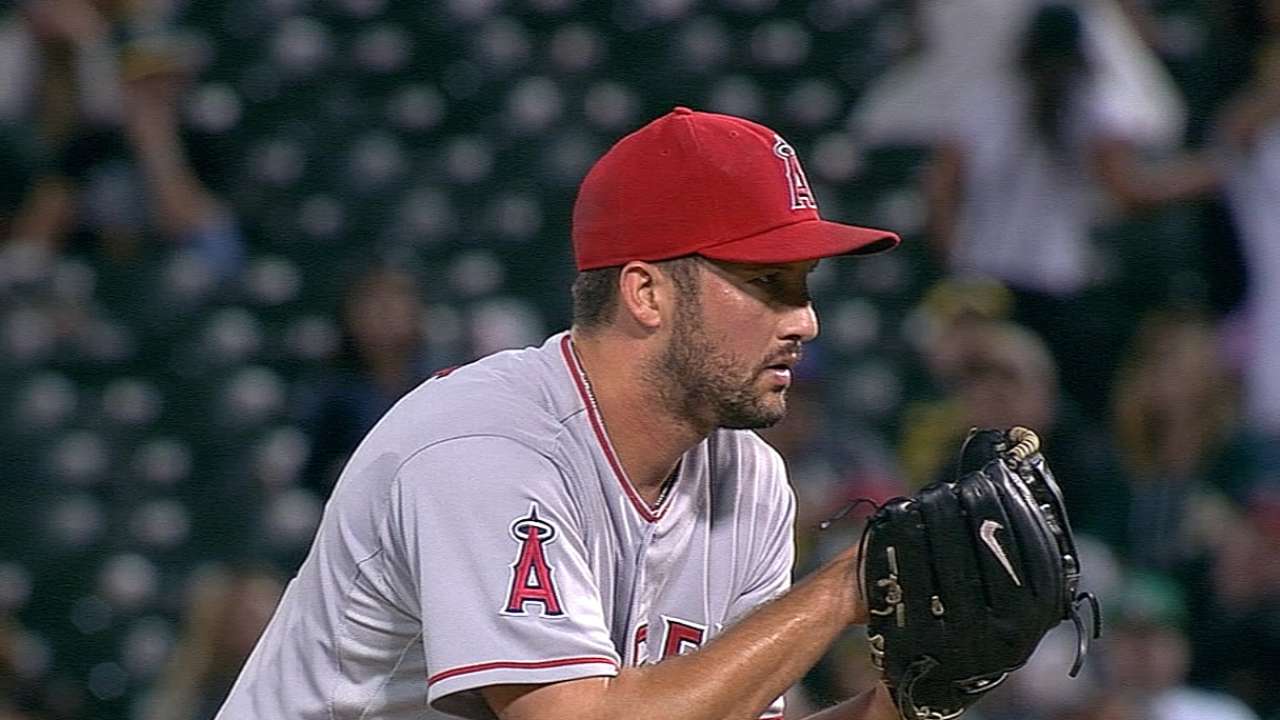 For locally televised games, which make up the vast majority of a schedule, teams will be given two minutes and 25 seconds between innings or pitching changes. But the pitcher must stop throwing warm-up pitches with 30 seconds left on the clock, regardless of how many they've used.
"So really, you've got a minute 55," Street said. "It's going to put the onus on the player. It's designed to make sure you're warming up and you're ready to go in the game, so players are going to have to make that adjustment. There's going to be no more getting two or three extras in the bullpen and then getting out to the mound, because in some stadiums, you just won't have time."
Exceptions will be made, including if the pitcher or catcher ended the prior half-inning at-bat or on base. And Street, who was recently told by the Commissioner's Office that he takes more than three minutes between innings, understands where MLB is coming from.
"They don't want five minutes or four minutes between innings," Street said. "That can really drag on a game."
The new mandate says clocks will start "immediately following the third out of each half-inning." During pitching changes, it'll start when the reliever exits the bullpen, according to a league official. With 40 seconds left on the clock, the batter is announced and his walk-up music plays. With 5 to 20 seconds remaining, the batter must enter the box, at which point the pitcher must begin his delivery.
The rules will be enforced through a warning or fine system, but fines won't be handed out out until after April, so players will have time to make adjustments.
"I'll tell you one thing -- the instant that hitter gets in the box, he better be ready for a pitch to come," Street said. "I'm not getting fined for him digging in."
Alden Gonzalez is a reporter for MLB.com. Read his blog, Gonzo and "The Show", and follow him on Twitter @Alden_Gonzalez. This story was not subject to the approval of Major League Baseball or its clubs.