Scherzer gets nod for Nationals' spring opener
Williams gives no indication for Opening Day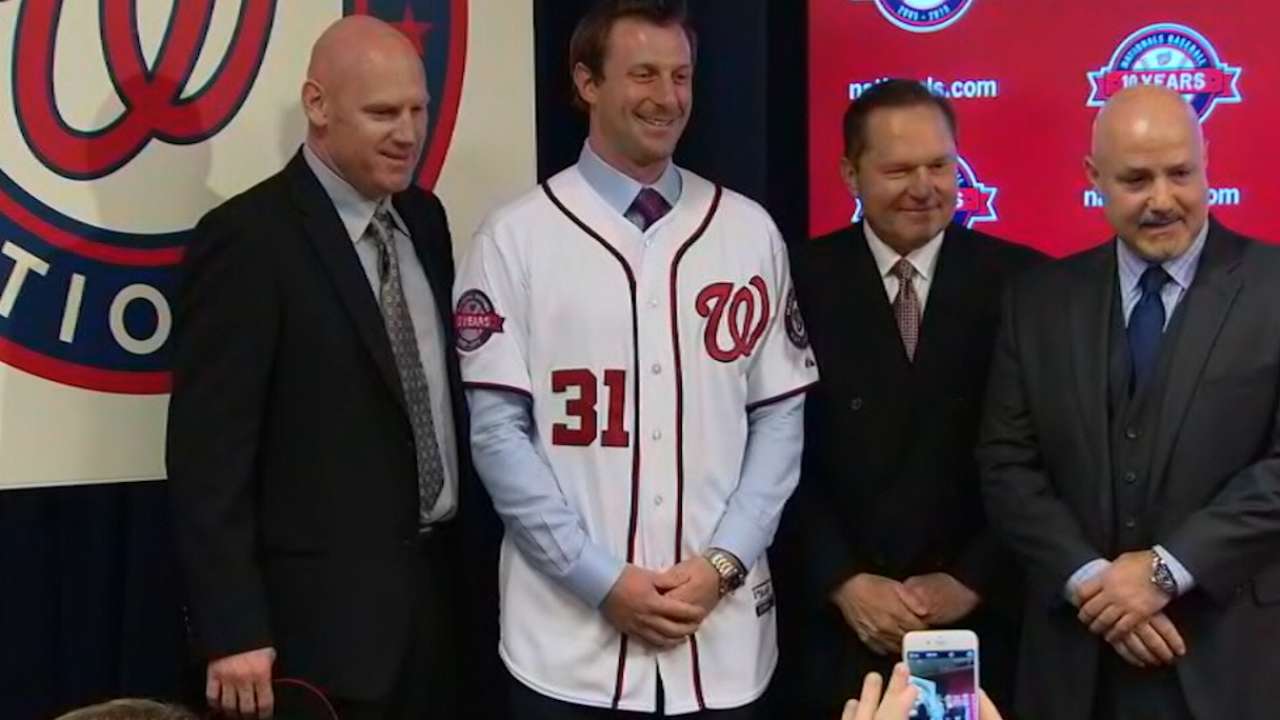 VIERA, Fla. -- After an offseason of buzz that has carried into the first few weeks of Spring Training, Max Scherzer will make his anticipated Nationals debut Thursday, starting the team's Grapefruit League opener against the Mets at 5:05 p.m. ET.
Scherzer is scheduled to throw two innings or about 45 pitches, depending on which comes first.
Nats manager Matt Williams elected to go with Scherzer instead of right-hander Stephen Strasburg, even though both pitchers are on the same throwing schedule. Williams cautioned against looking further into his decision.
"There's nothing to read into it other than [Scherzer's] going to get the ball on Thursday and five days later, he'll get it again," Williams said.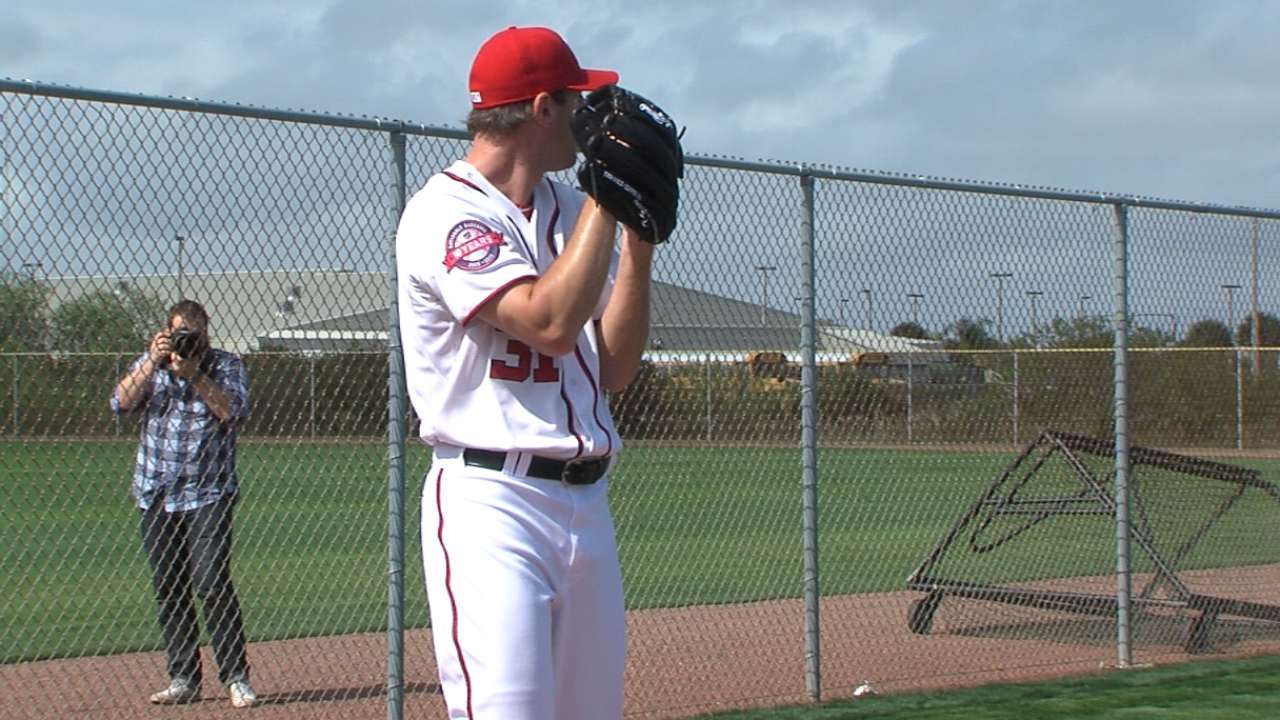 Eventually, Williams will have to make a much more difficult decision. He will have to name his starting pitcher for the season opener on April 6, choosing from five starters who all have a legitimate case for the spot.
Williams, however, said that decision will come much later during camp, and it will be unrelated to his announcement on Tuesday.
Scherzer, who signed a seven-year, $210 million contract in the offseason, threw an additional bullpen session beyond the outfield wall before Tuesday morning's workout. He faced live hitters for the first time on Sunday, albeit members of his own team with swings few and far between.
After Scherzer is done against the Mets, Tanner Roark will come on in relief. Roark is scheduled to complete the same amount of work, two innings or 45 pitches. The Nationals are giving Roark the same regimen as a starting pitcher during camp, although, baring injury, he almost certainly will begin the season in the bullpen, a result of how good the Nats' rotation could be.
On Tuesday, Williams downplayed the importance of giving someone the title of Opening Day starter.
"I would liken it to the leadoff hitter," Williams said. "Once you get past the first inning, you have multiple leadoff hitters during the game. It's important for those guys to get on base, too.
"All of our guys have the ability to go out there and compete and win games on any given day. That's what we feel good about."
Jamal Collier is a reporter for MLB.com. Follow him on Twitter at @jamalcollier. This story was not subject to the approval of Major League Baseball or its clubs.