Brewers clear roster spot for visa-delayed K-Rod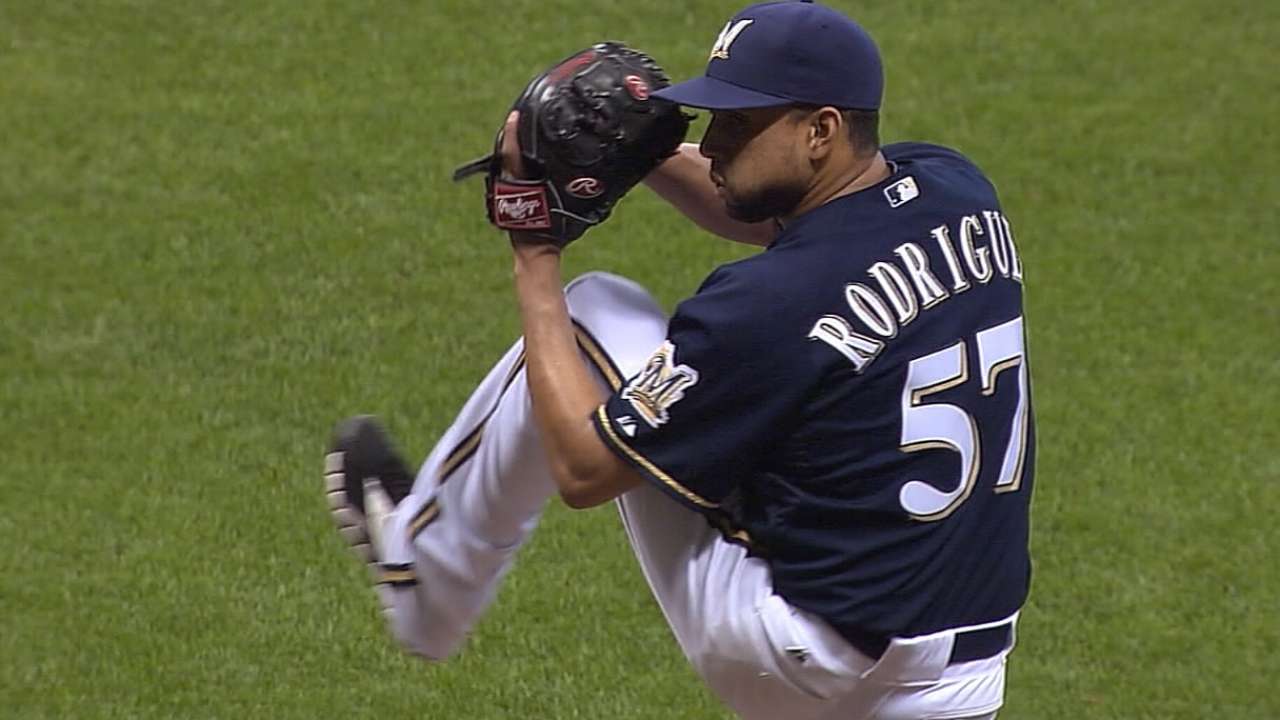 PHOENIX -- The Brewers don't expect recently re-signed closer Francisco Rodriguez to arrive at Spring Training for at least another week, but now they have a roster spot for him.
The team on Tuesday sent right-hander Brooks Hall outright to Triple-A Colorado Springs after the 24-year-old, 6-foot-5 right-hander cleared waivers. The move cleared one spot on a previously full 40-man roster, for Rodriguez, even though the Brewers were still finalizing contract language with agent Scott Boras, and Rodriguez has yet to secure a work visa.
"We're in the process," Brewers assistant general manager Gord Ash said. "It shouldn't be [a problem]."
Rodriguez and the Brewers agreed in principle last week to a two-year, $13 million contract that has a club option for a third season. Manager Ron Roenicke expressed a low level of concern about the holdup, since Rodriguez was also a late arrival after signing in February last year. At that time, political strife in Venezuela contributed to Rodriguez's delayed departure, and when he arrived, he was further set back by stepping barefoot on a cactus.
But he was the Brewers' closer on Opening Day, and went on to convert 44 saves in addition to earning a trip to the All-Star Game.
"And he had his best April ever," Ash said. "As long as he's here by the middle of the month, it's fine."
Hall, still considered a part of the Brewers' future plans, according to Ash, was limited to five Double-A starts last season because of bone spurs in his right elbow. He avoided surgery and later made eight appearances in the Arizona Fall League.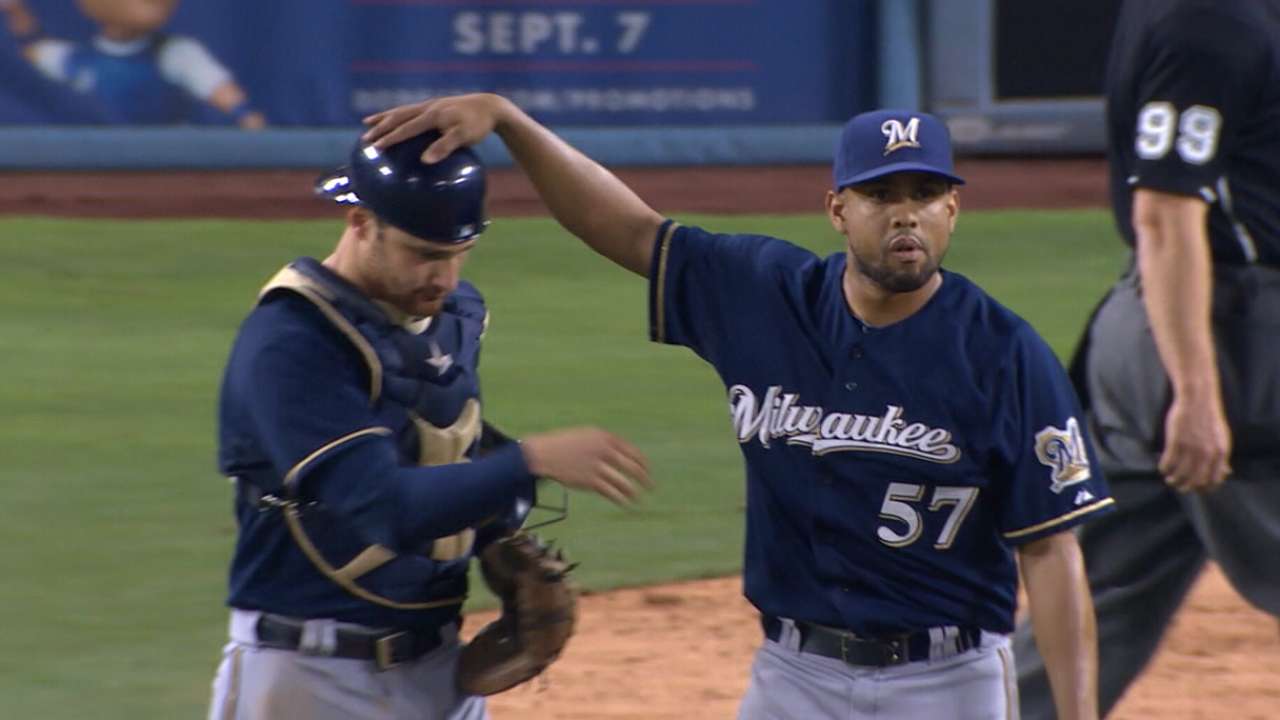 Hall will remain in big league camp as a non-roster player, and is scheduled to work an inning of Wednesday's exhibition against the University of Wisconsin-Milwaukee. He will probably return to Double-A to join a prospect-rich rotation.
"There were no easy choices when you look at our roster," Ash said. "There are a couple players out of options, and you could think about them, but that's not the right thing to do, because we haven't really seen them yet.
"This was strategically calculated, because [Hall] has not pitched that much, he's been injured on and off. We hoped we could sneak him through, and that's exactly what was able to happen."
Adam McCalvy is a reporter for MLB.com. Read his blog, Brew Beat, and follow him on Twitter at @AdamMcCalvy. This story was not subject to the approval of Major League Baseball or its clubs.