Nieves grateful for chance to catch on with Padres
Club drafted backstop in 1995; big league debut with SD in 2002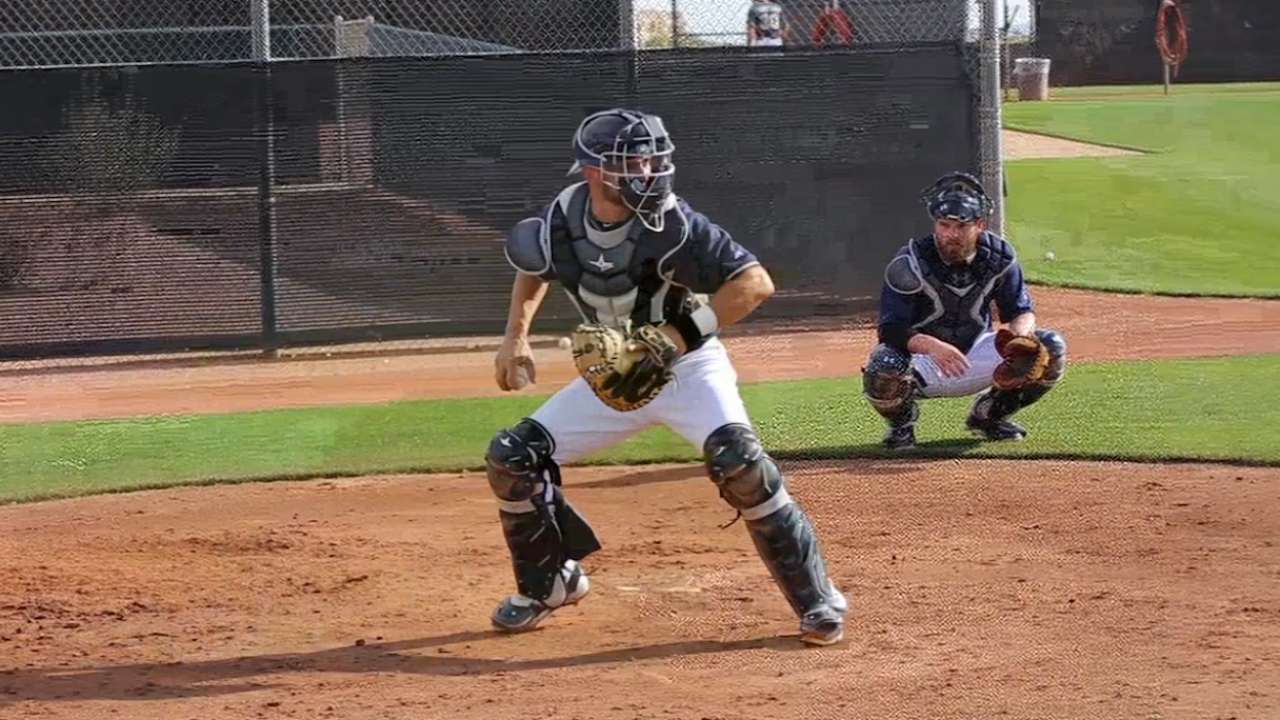 PEORIA, Ariz. -- Nineteen professional seasons have yielded catcher Wil Nieves, who is trying to win the Padres' backup catching job, some extraordinary memories, few more notable than this:
Nieves, 37, has been a teammate of both Hall of Fame outfielder Tony Gwynn and Tony Gwynn Jr.
Nieves played with the senior Gwynn in the spring of 2001, the year before the 24-year-old backstop broke into the Major Leagues with the Padres. Last season, Nieves played with Tony Jr., with the Phillies. Tony Gwynn Sr. passed away last June after battling salivary gland cancer.
"It was a tough year last year with Tony," Nieves said. "It was sad, that's something you never expect. … Life is fragile. But you live life to the fullest every day."
That's a mantra Nieves has carried with him daily during a professional career that is now stretching into this spring.
Nieves has been with nine organizations, and now he returns to where it all began, with the team that drafted him in the 47th round in 1995.
Nieves, who signed a Minor League deal with the Padres on Jan. 31, is competing with Tim Federowicz for the backup job to Derek Norris. Nieves, who has played with seven big league teams in parts of 11 seasons, has the edge with experience. Federowicz is out of Minor League options.
"Those three guys have good heads on their shoulders," Padres manager Bud Black said of Norris, Nieves and Federowicz.
Nieves brings with him a vast knowledge of National League pitchers and hitters, especially those with the Rockies (2012) and D-backs (2012-13), teams he played for recently.
"I've played so many years in the NL and have seen many of the same hitters year after year after year, I already know how to pitch most of these guys, especially guys in this division," Nieves said.
Nieves was asked about his previous stint with the Padres, a 28-game run during the 2002 season when he was recalled in July after Wiki Gonzalez landed on the disabled list. It seems so long ago, he says now.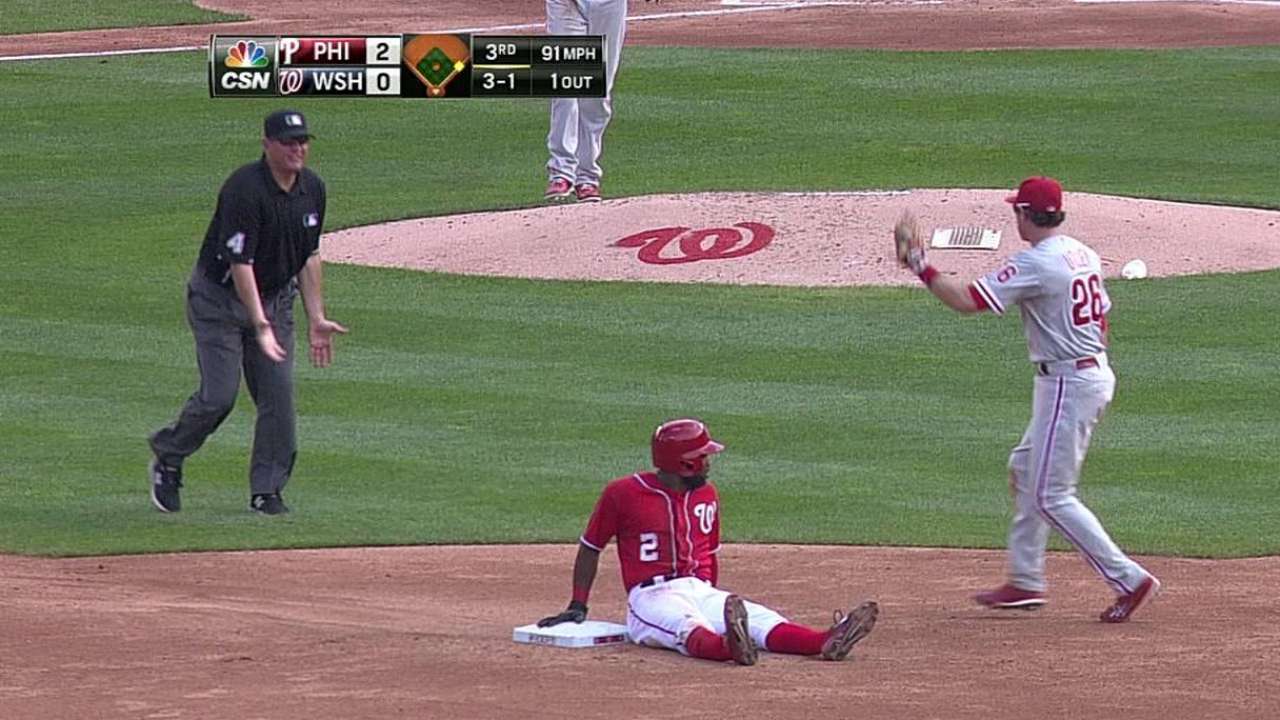 "I was in Triple-A, and they called on me in the middle of the game and told me I was coming out," said Nieves. "I'm like, 'Why, I'm playing good.' I had like two hits to that point. They said I was going to the big leagues."
Nieves hurried to get to Qualcomm Stadium, the Padres' former home, where the team was facing the D-backs -- and recent Hall of Fame inductee, Randy Johnson, who was on his way to winning 24 games, the ERA title and the NL Cy Young Award that season.
Go get 'em, kid.
Nieves got the start behind the plate, catching Jake Peavy in the right-hander's fifth career start. Nieves went 1-for-3 with a single as the Padres roughed-up Johnson in an 11-9 victory.
"The first couple of innings, I couldn't feel my legs," said Nieves. "I was so nervous. Thankfully, I got a base hit against [Johnson]. It was a line drive to left field. Later, I got the chance to play with Randy when we were with the Yankees (2005-06), so he signed the ball for me."
It's been some career, one Nieves isn't ready to walk away from just yet.
"I love playing baseball," Nieves said. "I don't know anything else. I'm just blessed."
Corey Brock is a reporter for MLB.com. Keep track of @FollowThePadres on Twitter. This story was not subject to the approval of Major League Baseball or its clubs.