Lewis excited to make Cactus League debut
Now healthy, right-hander is looking to stay course with Rangers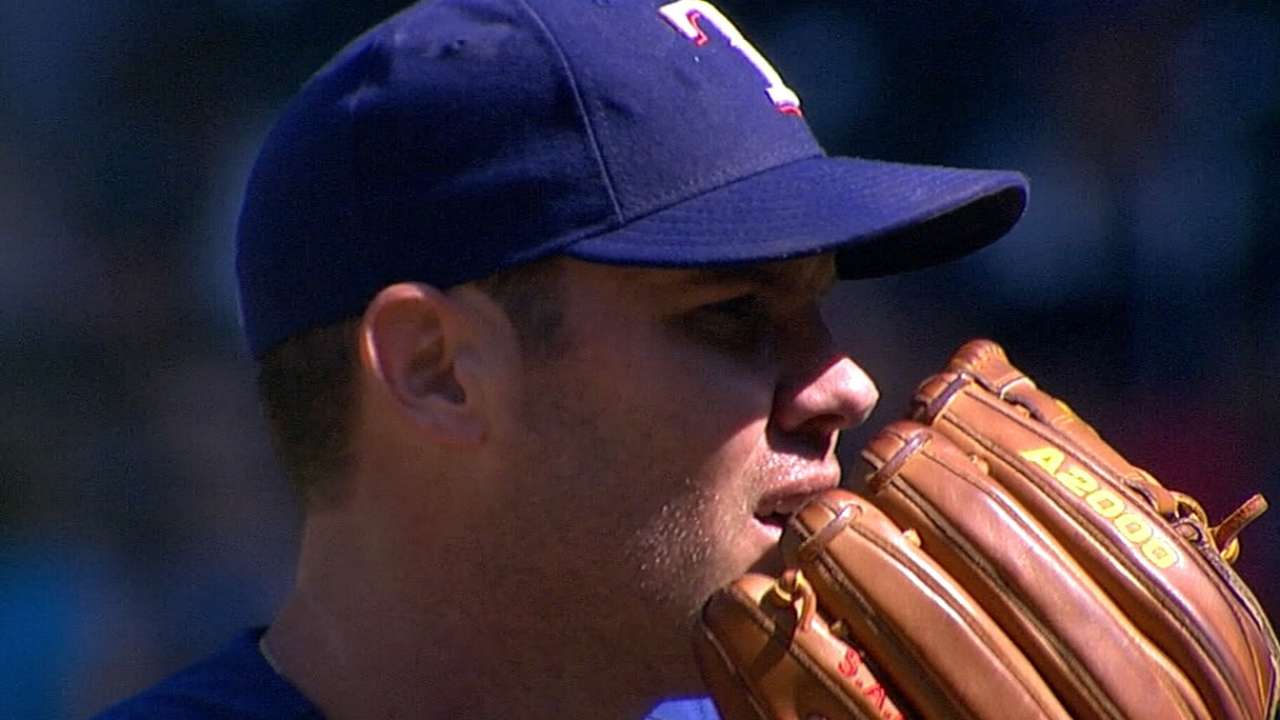 SURPRISE, Ariz. -- Rangers pitcher Colby Lewis may be one of those guys they have to drag off the field when his time is up. He doesn't expect that to happen anytime soon.
"I don't have that many innings compared to other pitchers because I have been hurt so much," Lewis said. "So I haven't shot as many bullets as others. I'm still having fun doing this. If they say I'm not able to perform, I'll go home. But until then, I'll stay around and have fun. I've made it clear where I want to be."
So put down Lewis, 35, for at least five more years, and he is hoping it is all with the Rangers. He'll take the mound on Wednesday as the club opens the Cactus League schedule at home against the Royals.
A few years ago, it was reasonable to doubt Lewis would be pitching in a 2015 Cactus League game, much less four-five years past that. The Rangers' all-time leader in postseason starts and wins underwent elbow surgery in 2012, as well as hip replacement surgery in '13. Torn flexor tendons are tough enough to overcome, but a pitcher coming back from hip replacement was pretty much a new one for everybody.
"In 2013, when I had my hip pain, that's when I decided to get the replacement," Lewis said. "Nobody had ever come back from it. I knew the hip might not rebound and I might not be physically able to perform. At that point, I just told myself to do everything I could to come back.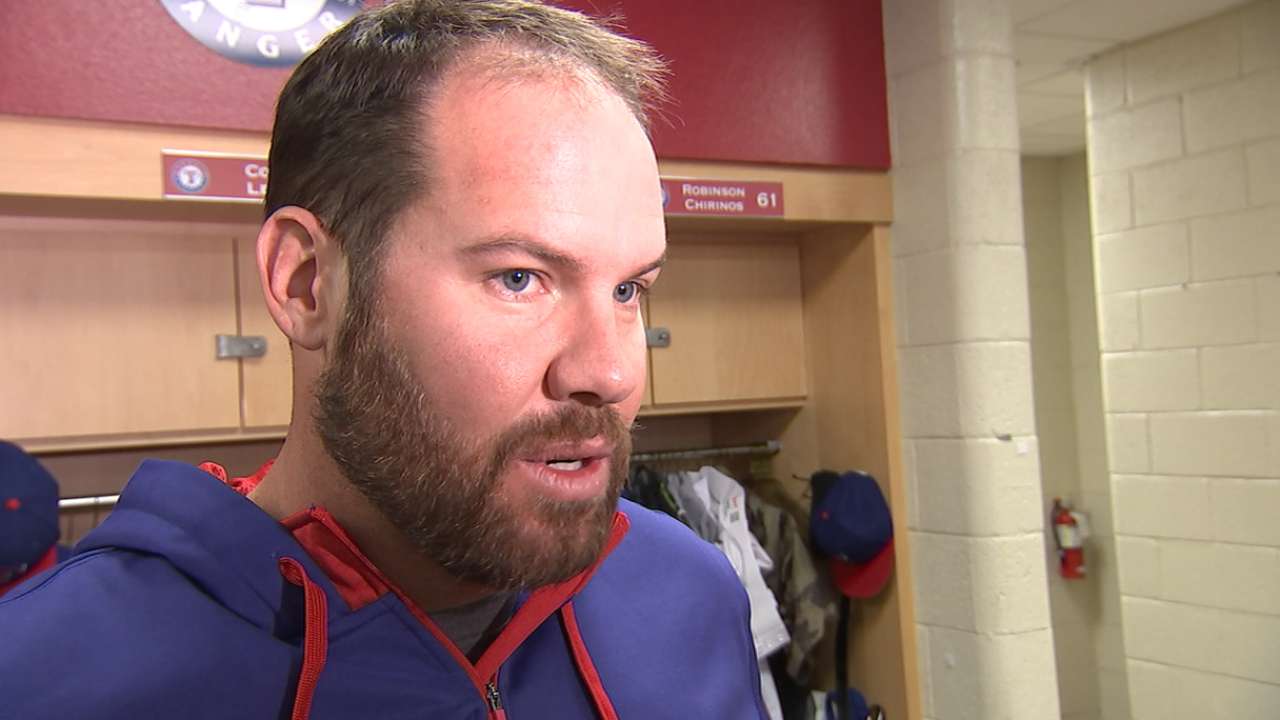 "If it didn't work out, I wasn't going to be bitter and resentful if I wasn't able to do it."
It worked out, although it took longer than Lewis hoped. He came to Rangers camp last season hoping to win a job in the rotation, but he wasn't quite ready. The decision was made to have him begin the season in the Minors. He was there just one start. Lewis needed more time, but the rotation was hit hard by injuries.
Lewis' first start was on April 14, while June 1 might have been a more reasonable target.
"A year ago, I still had a little bit of groin pain associated with the hip," Lewis said. "The doctor said that was going to the last thing to go and it didn't go away until a couple of months of the season. I was just conscious of not knowing if I was completely healed or not. You always have a little doubt in his mind."
Lewis was 6-6 with a 6.54 ERA in 16 starts before the All-Star break and opponents were hitting .353 off him. He was much better in the second half once the pain went away and he started feeling more comfortable with the hip. Lewis was 4-8 with a 3.86 ERA in 13 starts after the break and opponents hit .251 off him.
"Once everything stopped hurting, my mind was clear," Lewis said. "I was able to go out, perform and be myself."
The Rangers signed Lewis to a one-year deal in the offseason and this time he has a spot locked up in the rotation along with Derek Holland, Yu Darvish and Yovani Gallardo. Lewis can be a free agent again after this season, but he has come this far, so why not just keep going.
"I would love to play five more years if that's what my body allows to happen," Lewis said. "For me, just stay healthy. If I'm producing, having fun and doing the things I can do, we'll evaluate it. The biggest thing is to be productive and have fun doing it."
T.R. Sullivan is a reporter for MLB.com. Read his blog, Postcards from Elysian Fields, and follow him on Twitter @Sullivan_Ranger. This story was not subject to the approval of Major League Baseball or its clubs.