Ryu, Peralta in line for next steps of rehabs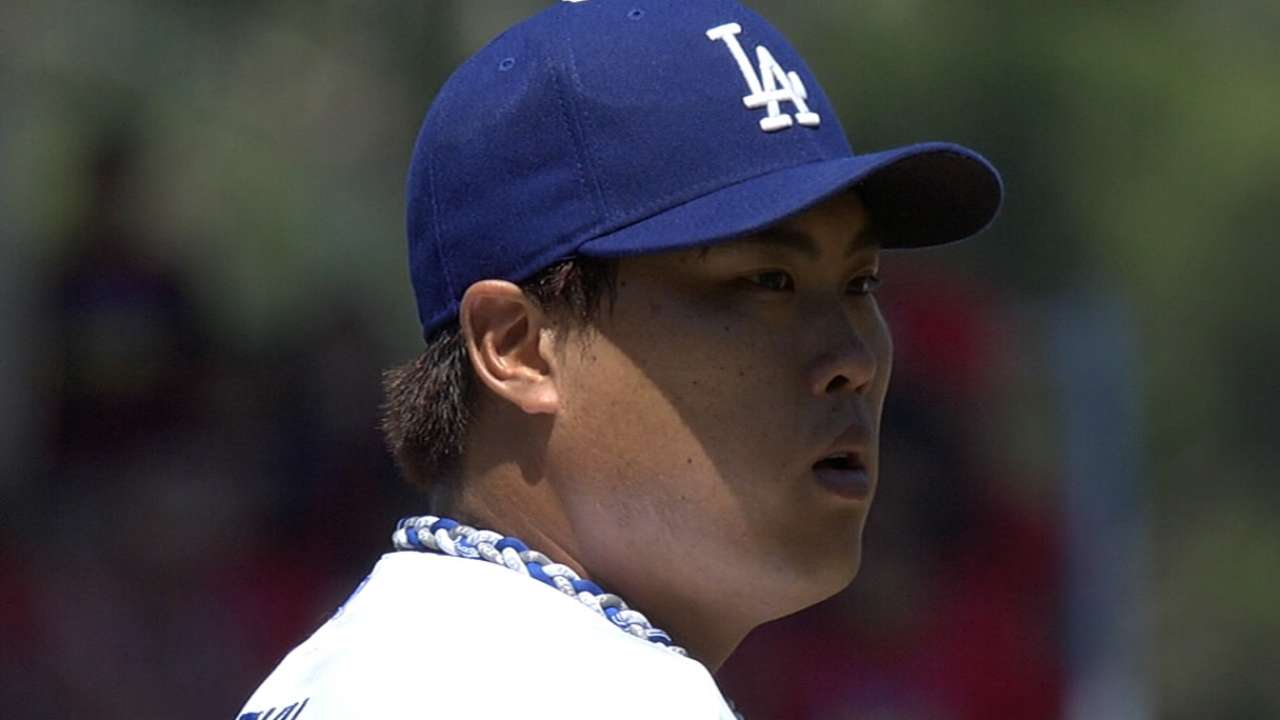 GLENDALE, Ariz. -- Recovering pitchers Hyun-Jin Ryu and Joel Peralta came out of their Monday bullpen sessions in good shape on Tuesday and were in line for the next steps in their rehabs.
Ryu, who missed two days with mid-back stiffness, said he wasn't sure if his next assignment would be another bullpen session or pitching batting practice, but he said he had no back discomfort.
Peralta, who threw off a mound for the first time in a month, said he had only the normal stiffness from rust and not in the same location as his shoulder soreness from a month ago. He said he would play long toss on Wednesday and throw another bullpen session on Thursday.
Zack Greinke threw a bullpen session Tuesday, and manager Don Mattingly said he's progressed steadily since a precautionary elbow injection.
Brandon McCarthy and Chad Gaudin threw two innings of batting practice on a back field Tuesday. Mattingly said Brett Anderson has not had any physical setbacks and will pitch in a game in the coming days.
"Knock on wood," said Mattingly, "we're pretty healthy."
Ken Gurnick is a reporter for MLB.com. This story was not subject to the approval of Major League Baseball or its clubs.