Mattingly slots Rollins at top of batting order
Dodgers skipper believes new shortstop will be staple as leadoff man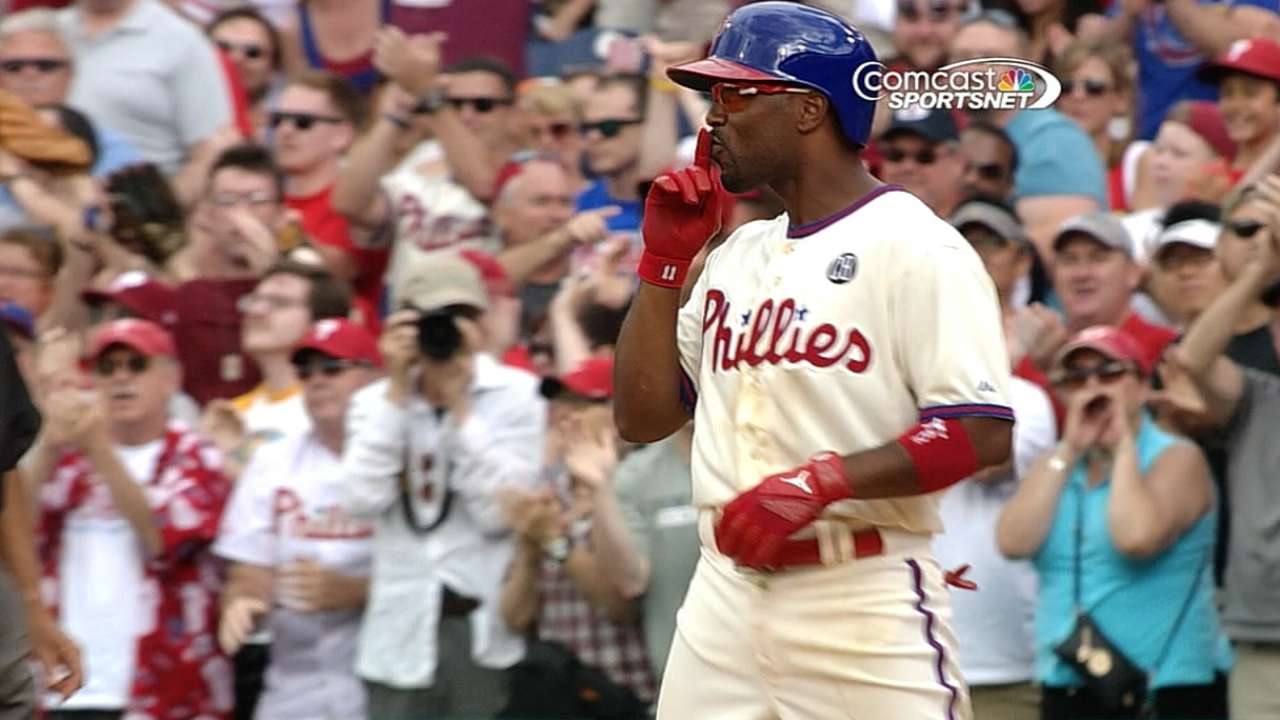 GLENDALE, Ariz. -- Dodgers manager Don Mattingly put shortstop Jimmy Rollins atop his batting order posted a day ahead of Wednesday's Cactus League opener, and said that's where he'll stay for the season.
Mattingly wouldn't go further than that when pressed for a regular-season lineup, but the exhibition opener looked like a pretty good tipoff.
It's not hard to envision a batting order like this:
Rollins, Carl Crawford, Yasiel Puig, Adrian Gonzalez, Howie Kendrick, Yasmani Grandal, Juan Uribe and whomever starts in center field.
"Rollins is one guy we're pretty sure about," Mattingly said. "Jimmy's that leadoff guy. We don't have anyone else that fits the role. He just profiles up there."
With Puig not starting Wednesday, Mattingly has Gonzalez batting third and Kendrick batting fourth. Andre Ethier starts in center field, Chris Heisey starts in right and Joc Pederson will be the designated hitter.
Mattingly said Ethier will play all three outfield positions this spring, while he said Puig will play mostly right, but also appear in center.
The list of reserves includes Corey Seager at DH and Alex Guerrero at third base.
Ken Gurnick is a reporter for MLB.com. This story was not subject to the approval of Major League Baseball or its clubs.