Francona in favor of expanding Wild Card action
Indians manager says best-of-three format would be 'awesome'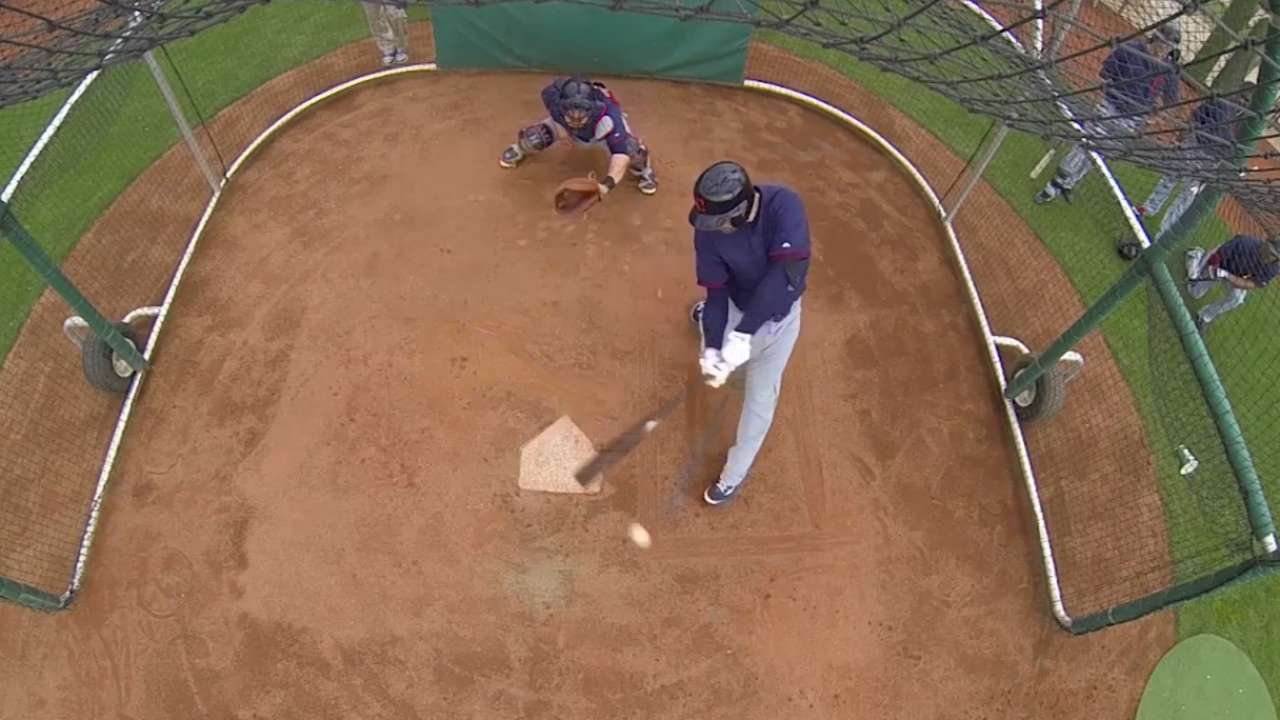 GOODYEAR, Ariz. -- The Indians have seen both the benefits and the pitfalls of the current Wild Card system. Cleveland roared through the final two weeks of the schedule two years ago and earned the right to host the one-game playoff game, but then experienced a painfully quick exit from the October stage.
Indians manager Terry Francona likes the current format, having seen how things have played out in both leagues over the course of the past three years. That said, Francona would love to have Major League Baseball consider expanding the one-and-done Wild Card Game to a best-of-three series in the future.
"I think it's good for baseball," Francona said of having two Wild Card teams in each league. "I think any time you can keep cities and fans invested in their team late in the season, that's really good. The one thing I'd love to see is have it be best-out-of-three. I think that'd be awesome.
"But, you don't want to penalize the teams that win and have them sit around, because in our game, repetition and timing is so important. Sometimes rest can hurt you more than help, but I'd love to see two out of three."
Francona said he is a fan of the concept of having a doubleheader for the Wild Card winners, followed by a third game, if necessary, one day later.
"I think that's be awesome. That'd be unbelievable," said Francona, whose Indians lost to the Rays in the 2013 Wild Card Game. "You're certainly penalizing the Wild Card team, but I think that'd be great."
Here are some more notes and quotes from Tuesday:
• Francona has noted on several occasions that veteran right-hander Gavin Floyd might be slotted into the second spot of the rotation behind ace Corey Kluber. The manager also knows that righty Carlos Carrasco felt pitching the day after Kluber down the stretch last season was beneficial. Francona said the coaching staff will weigh such factors when aligning the rotation for Opening Day.
"We'll think it through. That's part of the equation," Francona said. "The way it's set up, by the end of the camp, we can kind of do whatever we want. And, in saying that, you have all these plans laid out, but if guys need an extra day along the way, those types of things sometimes kind of take care of themselves."
• Indians pitching coach Mickey Callaway said that Kluber's two-inning simulated game went well on Tuesday. Kluber threw just under 40 pitches, used all his pitches and threw some "really good" changeups. Callaway said Kluber plans on focusing on his changeup (circle grip with similar fading action as a sinker) this spring. Kluber is slated to make his Cactus League debut on Saturday against the Dodgers.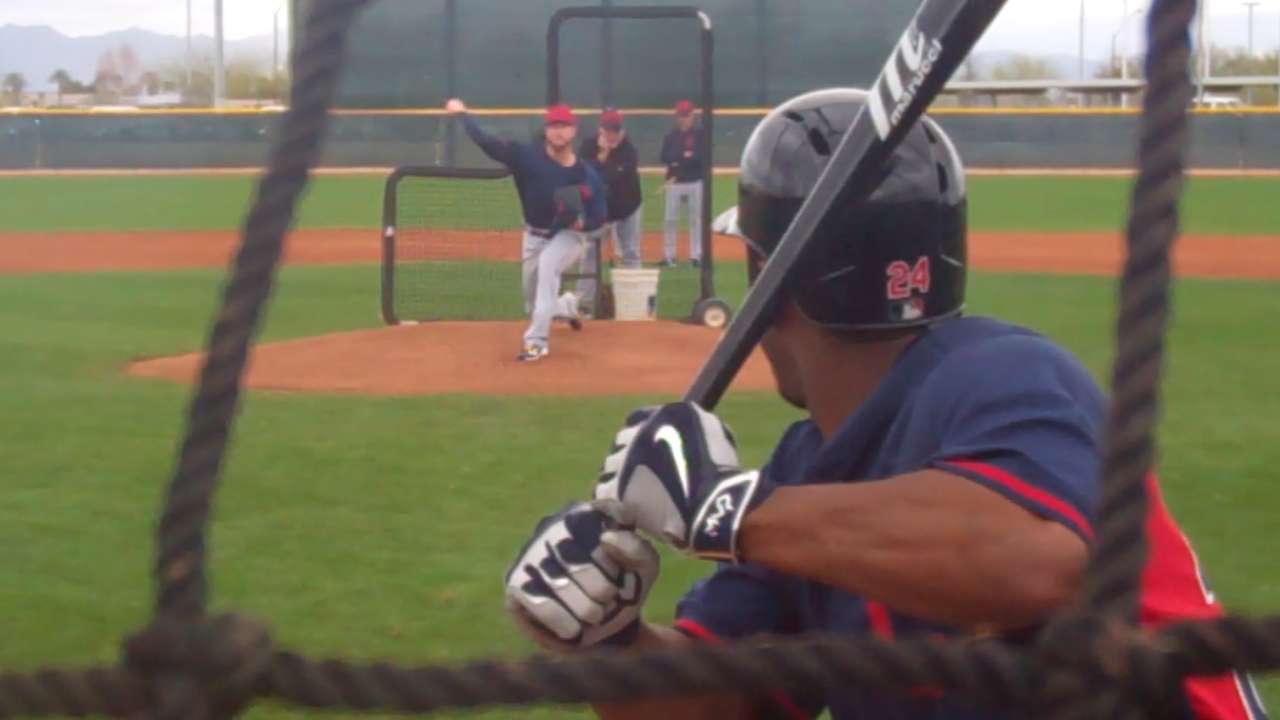 • Indians second baseman Jason Kipnis has been slightly behind the rest of Cleveland's hitters this spring, while coming back from a left ring finger injury suffered in December. Francona said Kipnis will likely make his Cactus League debut this weekend.
• Veteran utility man Ryan Raburn, who is returning from September surgery on his left knee, is scheduled to make his Cactus League debut on Wednesday. Francona said Cleveland has made it clear to Raburn that he can work in easier recovery days throughout the spring, if needed.
• Indians center fielder Michael Bourn is scheduled to make his Cactus League debut on Wednesday and All-Star left fielder Michael Brantley is slated to make his spring game debut on Thursday.
Quote of the day
"I know it probably didn't look like it, but I woke up with a little extra pep in my step, which means I was just a fraction above comatose."
- Francona on the start of Cactus League play
Jordan Bastian is a reporter for MLB.com. Read his blog, Major League Bastian, and follow him on Twitter @MLBastian. This story was not subject to the approval of Major League Baseball or its clubs.