Improving bullpen performance is Topic 'A' for Rockies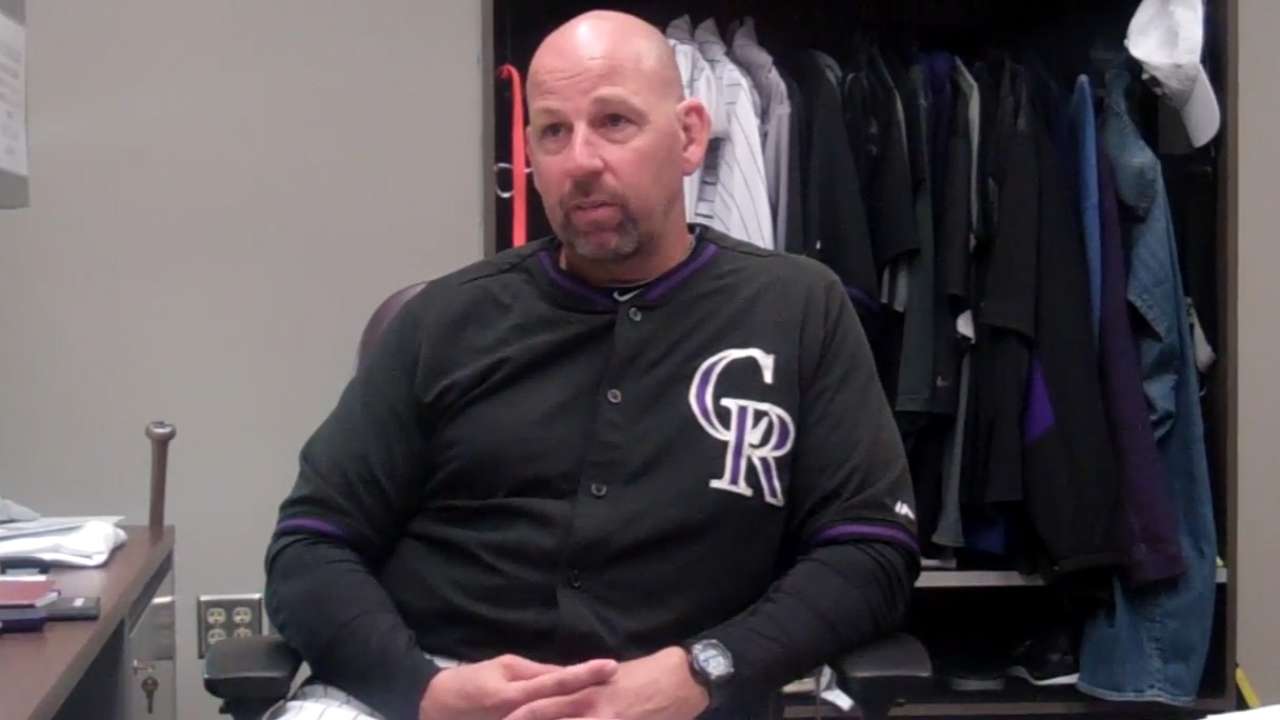 SCOTTSDALE, Ariz. -- Last season's stat sheet offers the Rockies' bullpen an easy scapegoat. Starters threw just 905 1/3 innings, the lowest total in the Majors. That left relievers having to eat 525 2/3 innings, the third-highest amount in MLB. But these are the type of numbers that Rockies right-handed bullpen sage LaTroy Hawkins throws right out of the window.
"There is truth to that, but we've got to have the mindset of no excuses," Hawkins said. "Our team wasn't as bad as our bullpen. It's tough when the offense is putting in five or six runs a night and we have the lead in the seventh, eighth and ninth, and we -- I say we -- give it up. We have to do a better job as a unit. I don't care how many innings we have to log."
Manager Walt Weiss has reinforced the no-excuses mantra.
"The bullpen is a unique part of a team, almost like a platoon within a platoon," Weiss said. "They sit away from the rest of the team out there in their own spot. It's very important that there's cohesiveness, a sense of unity and the right mentality."
New bullpen coach Darren Holmes understands Mile High-induced workloads, having pitched for the Rockies from 1993-97. Holmes appeared in 13 seasons with eight teams, and four of his five-highest innings totals were in purple pinstripes. Holmes understands the numbers won't always sparkle, but he also knows how to mentally handle the job.
"The message that I'm going to try to bring to these guys is that I'm going to concentrate on quality games," Holmes said. "If you're at the end of the year, and you pitch in 75 games and have 64 quality games, you've had a quality season. Your ERA may be up because you've gone out there a couple of times and given up a five-spot or a six-spot. For me, it's day to day."
There is some legitimacy to the workload situation. Injuries limited lefty Boone Logan to 25 innings, which shifted the lefty load to Rex Brothers, who struggled (4-6, 5.59 ERA in 74 games). With Wilton Lopez (now with the Blue Jays) struggling, Adam Ottavino carried the righty load. Ottavino (1-4, 3.60 ERA) finished solidly but had a 7.45 ERA June 1-July 19. Still, no alibis.
"It's not like we were dominant in the entire beginning of the season and it fell apart because of fatigue," Ottavino said. "People were struggling throughout the year."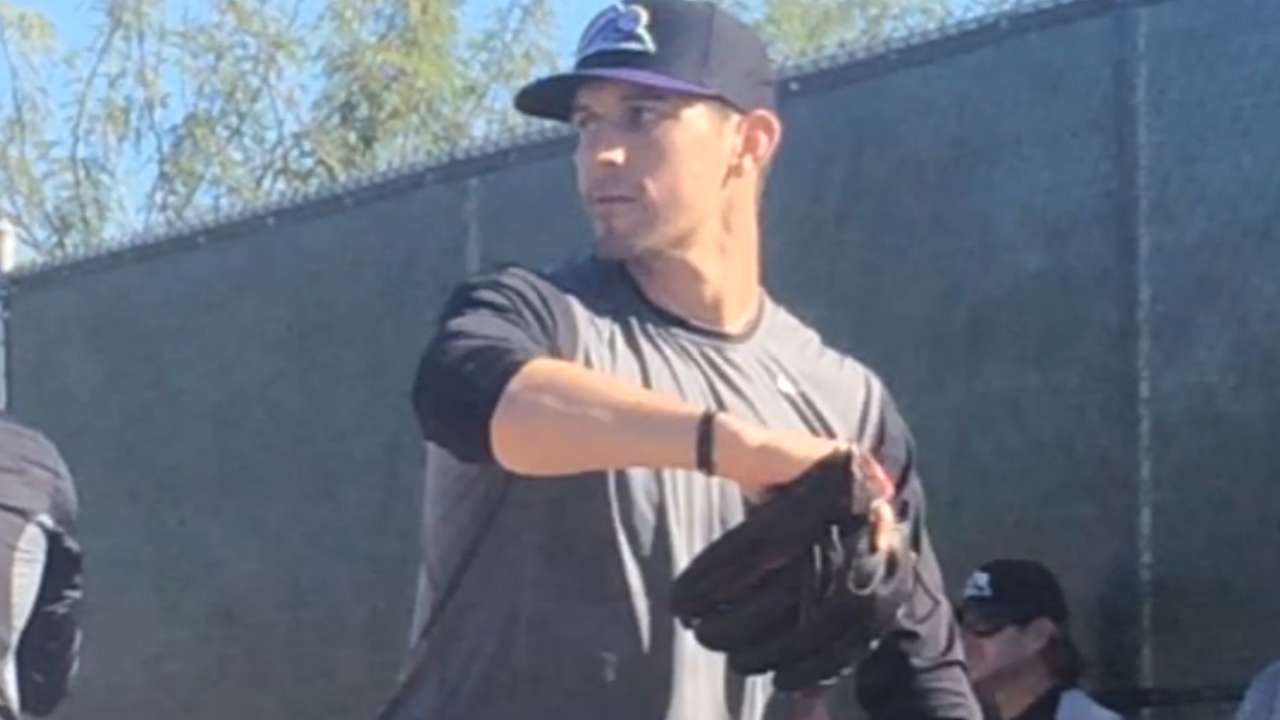 Holmes is greeted by hard-throwers -- Hawkins, Ottavino, Brothers, righty Tommy Kahnle, lefty Christian Friedrich and offseason righty acquisitions such as Jairo Diaz, Jorge Rondon and Justin Miller. Righty Brooks Brown doesn't throw as hard, but his effective changeup made him one of the most productive relievers in the late going last season.
"You look at the statistics of last year and the arms don't match up to the statistics," Holmes said. "Our message is we're going to work hard, do fundamental things right, be focused and united."
Thomas Harding is a reporter for MLB.com. Read his blog, Hardball in the Rockies, follow him on Twitter @harding_at_mlb, and like his Facebook page, Thomas Harding and Friends at www.Rockies.com. This story was not subject to the approval of Major League Baseball or its clubs.