Spring Training's arrival brings shifting fantasy stocks
Upton Jr., Hamilton best left on waivers; K-Rod among those worth consideration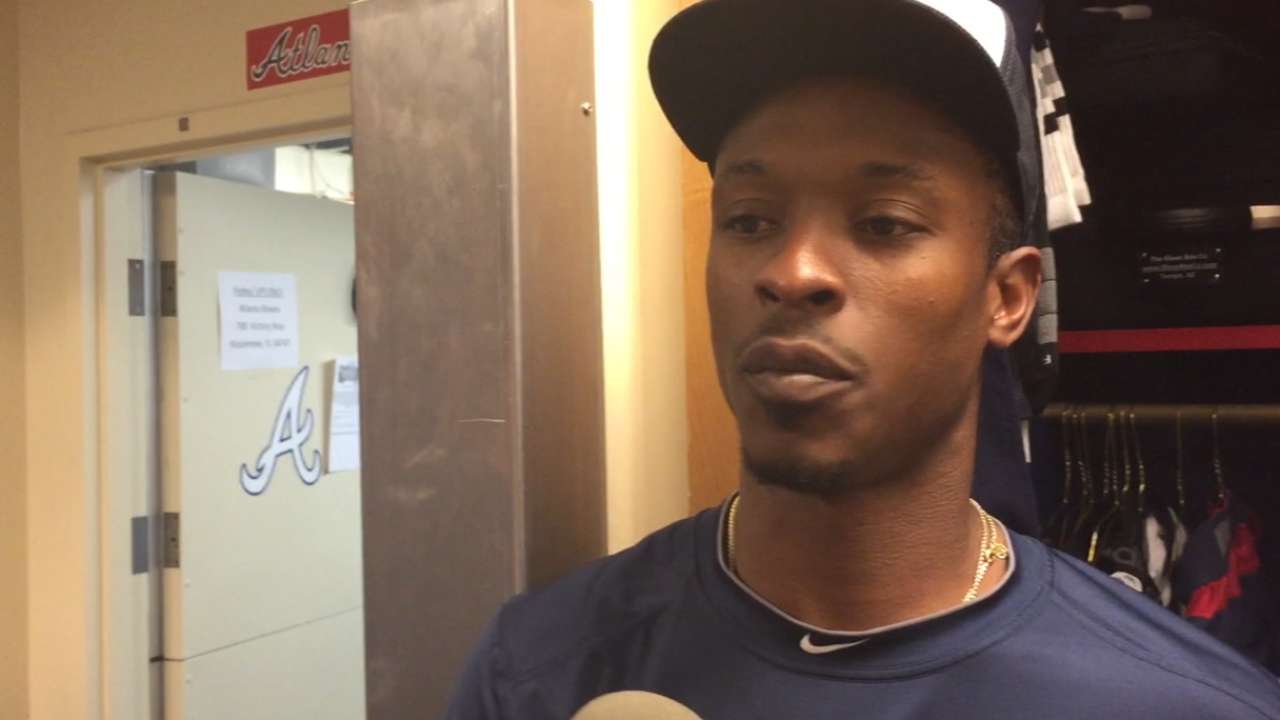 The past week was a busy one for baseball, as the arrival of Spring Training led to significant news from several organizations. Let's take a look at the players who saw their fantasy value rise or fall.
Value Down
Melvin Upton Jr. (Braves): The regular-season debut of Upton (formerly known as B.J.) will be delayed for roughly one month while he recovers from a left foot injury. He could not hit over .210 in either of his first two seasons in Atlanta, so his mixed-league value was already quite low, despite his notable speed. The 30-year-old should start the season on waivers in most formats.
Josh Hamilton (Angels): His 2015 fantasy value has taken a double hit, as he will need to work through a shoulder injury and off-field concerns before returning to the lineup. The 33-year-old may not attend Spring Training at all, and his regular-season debut will likely have to wait until May. Hamilton struggled to hit for average in his first two seasons with the Angels, and in 2014, his power deserted him. Hamilton should start the season on waivers in mixed formats.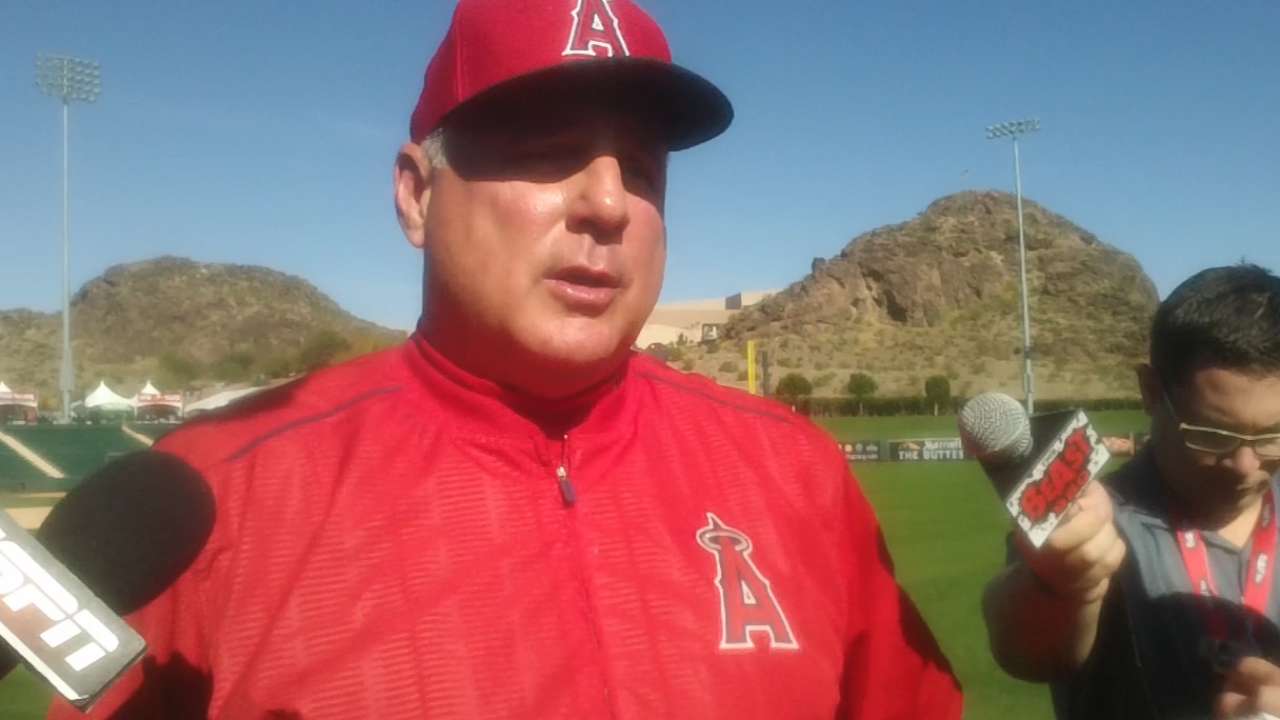 Adam Wainwright (Cardinals): The St. Louis ace has been diagnosed with an abdominal strain, and his first Spring Training game action is likely two to three weeks away. The ailment comes at an inopportune time, as Wainwright is trying to get back into peak form after struggling in the second half of 2014 and undergoing offseason elbow surgery. Because of the injury issues, the right-hander should not be among the first 20 starters off the board in mixed leagues.
Homer Bailey (Reds): The right-hander has started to throw bullpen sessions, but the Reds are not expecting him to be ready by Opening Day, as he recovers from September forearm surgery. Despite the delay, Bailey is still worth selecting in shallow mixed leagues. Fantasy owners should be fine to target Bailey as a No. 4 or No. 5 starter and stream other options until he is ready to return in the second half of April.
Jonathan Broxton (Brewers): The 30-year-old was a low-end closer option until Milwaukee decided to reunite with Francisco Rodriguez last week. The Brewers will surely shift Broxton to a setup role, which will take away nearly all of his fantasy appeal now that their 2014 stopper is back in the fold. Broxton can be selected as a Rodriguez handcuff in NL-only leagues.
Michael Saunders (Blue Jays): Saunders lost some fantasy value last week when he slipped in the outfield and injured his left knee. However, the news could have been much worse, as his timetable shifted to a potential mid-April return when doctors chose to remove 60 percent of his meniscus during surgery. Saunders offers a nice combination of power and speed, and he can be selected in the late rounds of mixed-league drafts.
Chris Sale (White Sox): Expected to be sidelined for three weeks after suffering a fractured right foot in an accident at home, Sale may not be ready by Opening Day. The team will not need a fifth starter until April 12, so Sale could target that date if the opener is not attainable. A mid-April debut would likely still give Sale enough time to rack up 200 innings this season, so he can remain among the top five fantasy starters. But those who were projecting a massive innings total may want to dial their expectations down a notch.
Value Up
Rodriguez (Brewers): After waiting all winter, Rodriguez was able to return to the Brewers and retain his closer role. The 33-year-old has converted 54 of 59 save chances across the past two seasons, and he was among the Major League leaders when he earned 44 saves in 2014. The right-hander surrendered 14 dingers last year, and further trouble with homers is the only cause for concern regarding this mid-level mixed-league closer option.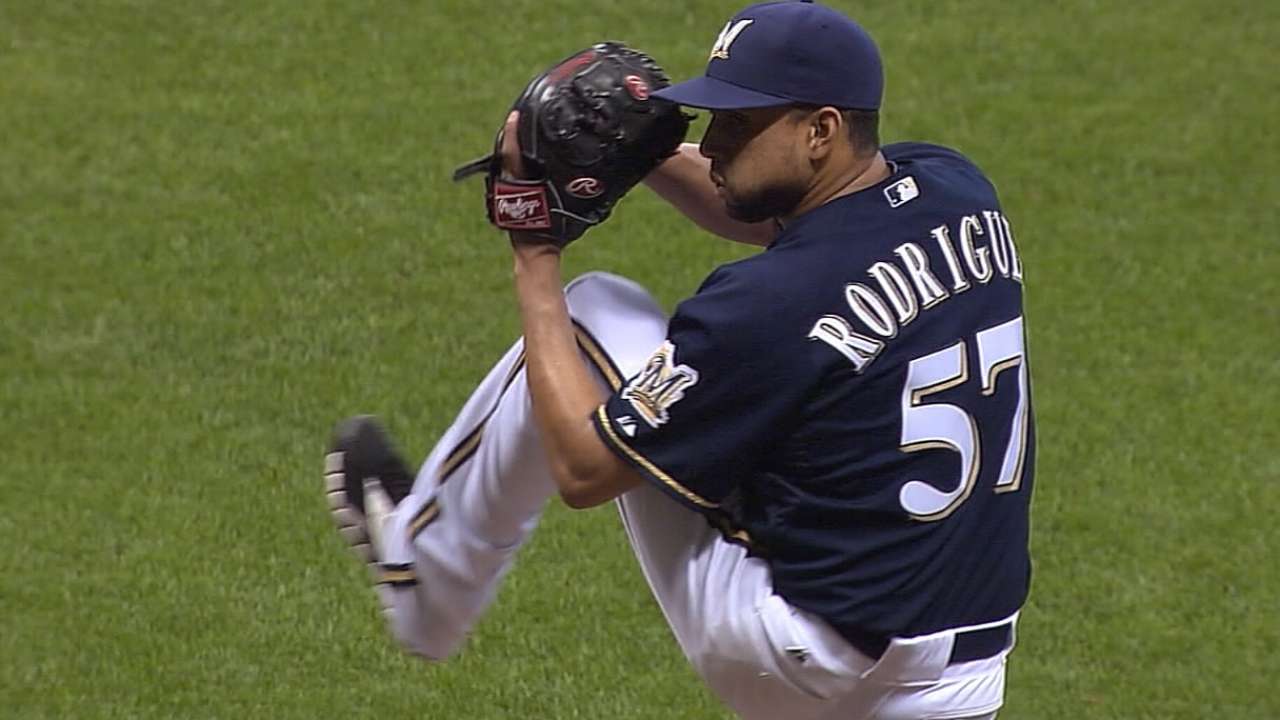 C.J. Cron (Angels): Cron showed impressive power in his rookie campaign, when he slugged 11 round-trippers in 242 at-bats. He was expected to begin the 2015 season as a part-time player, but Hamilton's absence has opened up the possibility of a larger role. The Angels will likely use Matt Joyce as their April left fielder, which will free up the designated-hitter spot for Cron. Although the 25-year-old is worth a late-round pick in deep mixed leagues, fantasy owners should be wary of investing too much into a youngster who hit .205 during the second half of 2014.
Kevin Pillar (Blue Jays): Because of Saunders' knee injury, Pillar may get to open the season as Toronto's starting left fielder. In 411 Minor League games, the California native has recorded a .322 batting average and 109 steals. Owners who use a late-round pick on Saunders could also select Pillar and plug him into the lineup for the first half of April.
Eury Perez (Braves): Perez may be the early favorite to serve as the team's starting center fielder while Upton works his way back from the DL. The speedster swiped 20 bases in 212 at-bats at the Triple-A level in 2014, so he could offer NL-only teams some cheap speed during April.
Chase Anderson (D-backs): General manager Dave Stewart gave Anderson a vote of confidence last week based on the right-hander's effectiveness in 2014. Anderson fanned 105 batters in 114 1/3 innings last season, so he could offer a nice strikeout total to owners in deeper formats if he can rack up 180-plus innings during a full campaign in 2015. The 27-year-old will need to lower his 1.37 WHIP in order to garner attention in shallow leagues, however.
Fred Zinkie is a fantasy baseball writer for MLB.com. Follow him on Twitter at @FredZinkieMLB. This story was not subject to the approval of Major League Baseball or its clubs.