A-Rod excited for spring debut Wednesday
Veteran slugger scheduled to serve as designated hitter against Phillies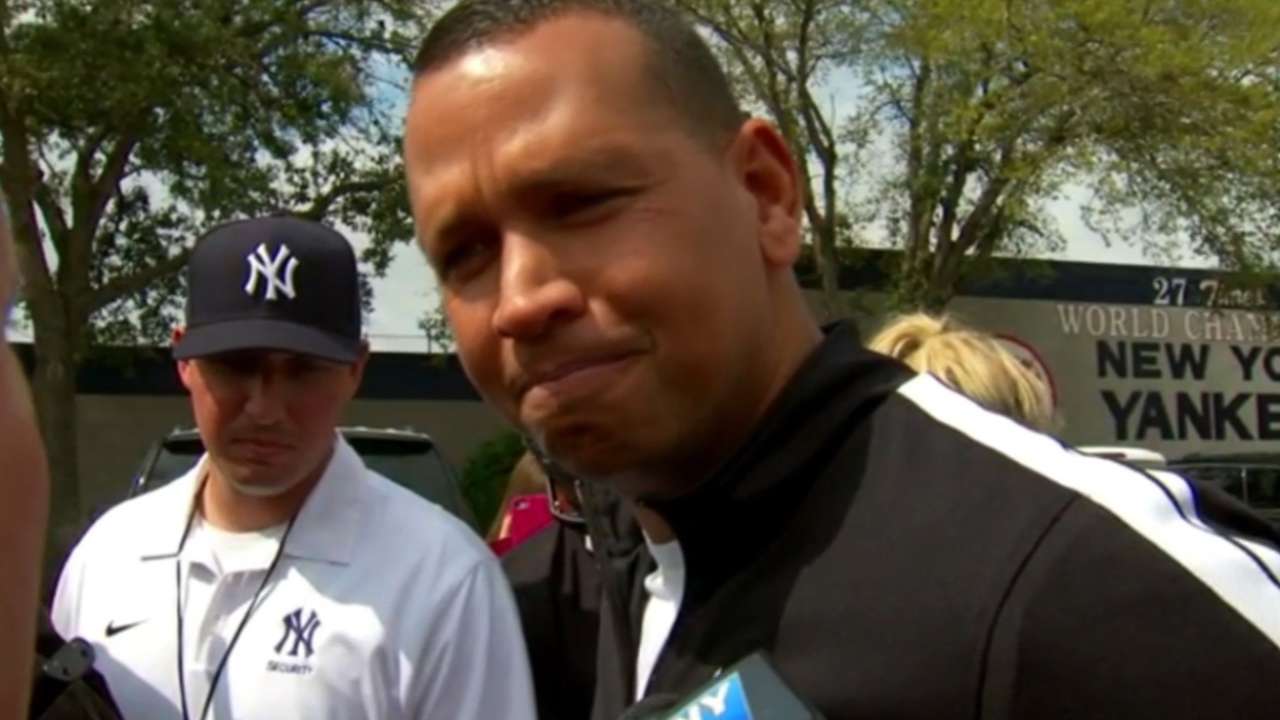 TAMPA, Fla. -- Alex Rodriguez is scheduled to play in his first Spring Training game of the year on Wednesday, when the Yankees are set to host the Phillies at 1:05 p.m. ET at George M. Steinbrenner Field on MLB.TV.
"I'll be a little nervous, for sure," Rodriguez said. "I haven't been in front of our fans for a long time. I'm excited about that. I have some challenges ahead."
Rodriguez is expected to serve as the designated hitter against Philadelphia, which has named Kevin Slowey its starter in place of Aaron Harang, who was scratched with lower back discomfort.
Because he was not listed on the travel roster for the Yanks' Grapefruit League opener against the Phillies in Clearwater, Fla., on Tuesday, Rodriguez spent that morning at George M. Steinbrenner Field, hitting and taking grounders.
Rodriguez has been working out at both third base and first base this spring, but manager Joe Girardi has said that he is not sure when Rodriguez will make his first defensive appearance in a game.
"Whenever Joe says it's time," Rodriguez said. "You know I'm going to say I'm ready."
Rodriguez went hitless in two at-bats against a pitching machine during Monday's workout in Tampa. He wasn't alone in that group, and Rodriguez laughed about that performance on Tuesday, saying that he has never seen more popups and choppers in his life.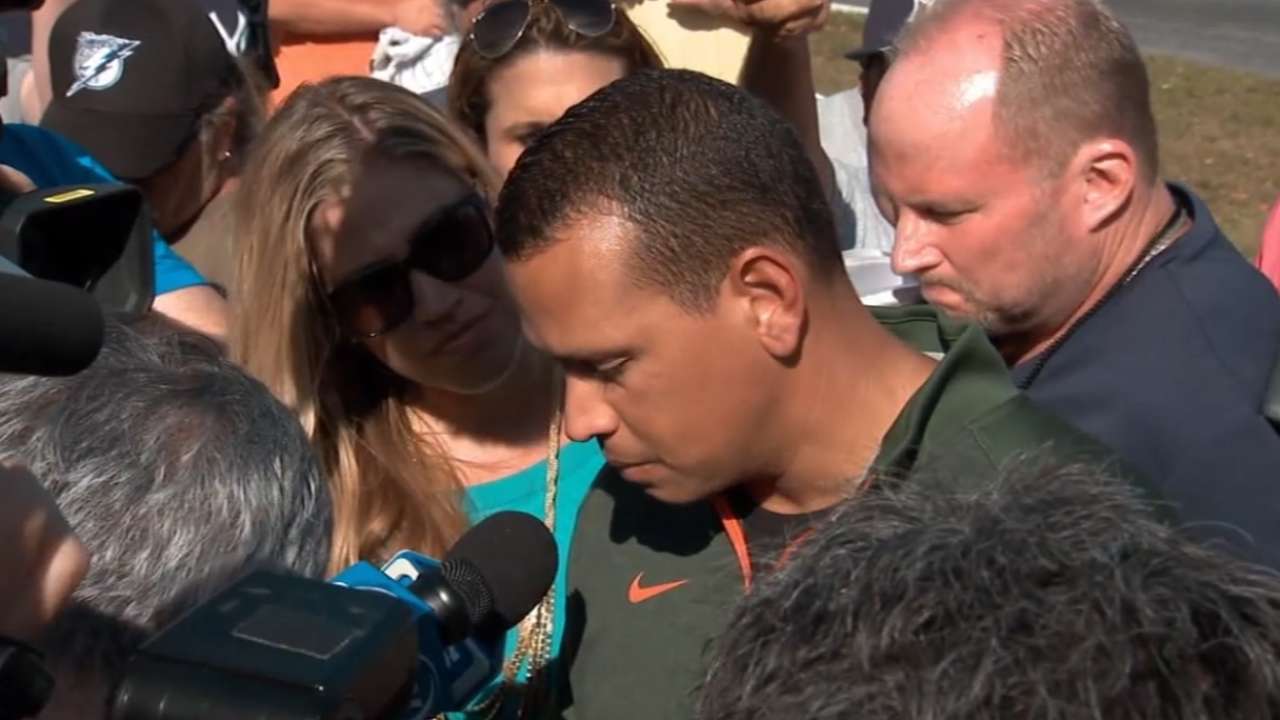 "It's hard to hit. It's good for pitchers to see that," Rodriguez said. "The thing was just cranking them in there, 90 mph, right down the middle. Popups, groundouts. It won't walk you, it always works with a good pace and it dominated us. It's good for pitchers to see that."
Girardi said on Tuesday that he has not been surprised by the reception that Rodriguez has received thus far at Yankees camp, which has largely been positive.
"Everyone is going to look at it differently," Girardi said. "Some people are going to look at it that he was caught and he paid his time, and now he's back, and he's a Yankee, and we're going to cheer for him. Some people are going to say, 'You know what? I might have a hard time cheering for him.' And some people are just fans, and they fall in love with a player, and no matter what they do, it doesn't matter.
"So I'm not really surprised, necessarily. He's one of the guys that has been here a long time. He was part of our championship in 2009, and I think people still understand that. And I think people are curious how he's going to do. There are probably a lot of people that are cheering for him to do well."
The Yankees' primary concern is that Rodriguez is able to track the ball well and can show bat speed, and it is likely that Rodriguez will be sent to the team's Minor League complex at some point for additional plate appearances. Girardi and general manager Brian Cashman have said that they do not expect to be able to properly evaluate Rodriguez until the last two weeks of camp.
"At-bats are key for me," Rodriguez said. "I haven't seen live pitching in a long time, so the more at-bats, the better."
Bryan Hoch is a reporter for MLB.com. Follow him on Twitter @bryanhoch and read his MLBlog, Bombers Beat. This story was not subject to the approval of Major League Baseball or its clubs.