Ellsbury-Gardner tandem could top Yanks' lineup often
Manager Girardi intrigued by potential of maximizing speed atop batting order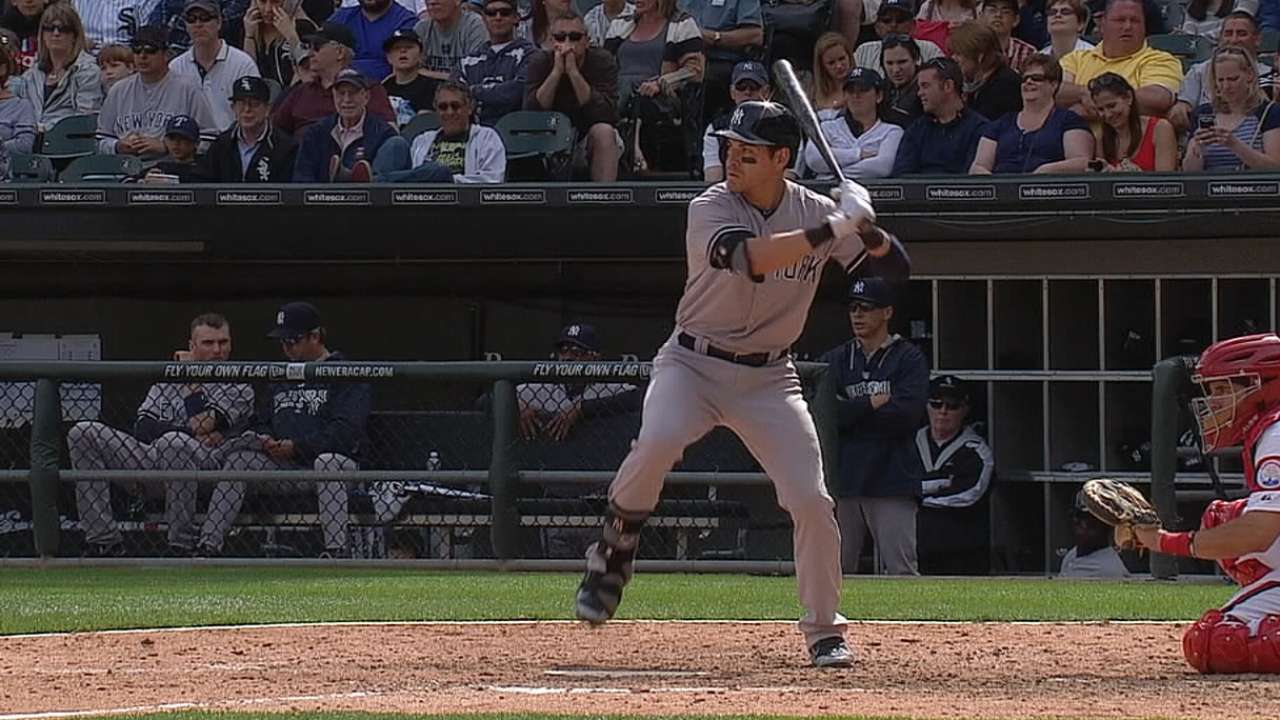 CLEARWATER, Fla. -- The Yankees are intrigued by the speedy combination of Jacoby Ellsbury and Brett Gardner atop their lineup, and manager Joe Girardi said that it could be seen often this season.
"It's definitely a possibility," Girardi said. "I think that both of them are capable of leading off. Ells has done it a little more in his career than Gardy, but I just kind of like the combination of those two guys together."
That was how Girardi scribbled down his first lineup of the Grapefruit League season on Tuesday afternoon, slotting the outfielders atop the order that the Yankees sent out against the Phillies in a 5-5 tie. Ellsbury and Gardner each went hitless in three at-bats.
"We haven't talked about it with Joe and everybody, but if that's the case, I think it'll be fun," Ellsbury said. "Having speed at the top of the lineup, you can do a lot of different things and score a lot of different ways."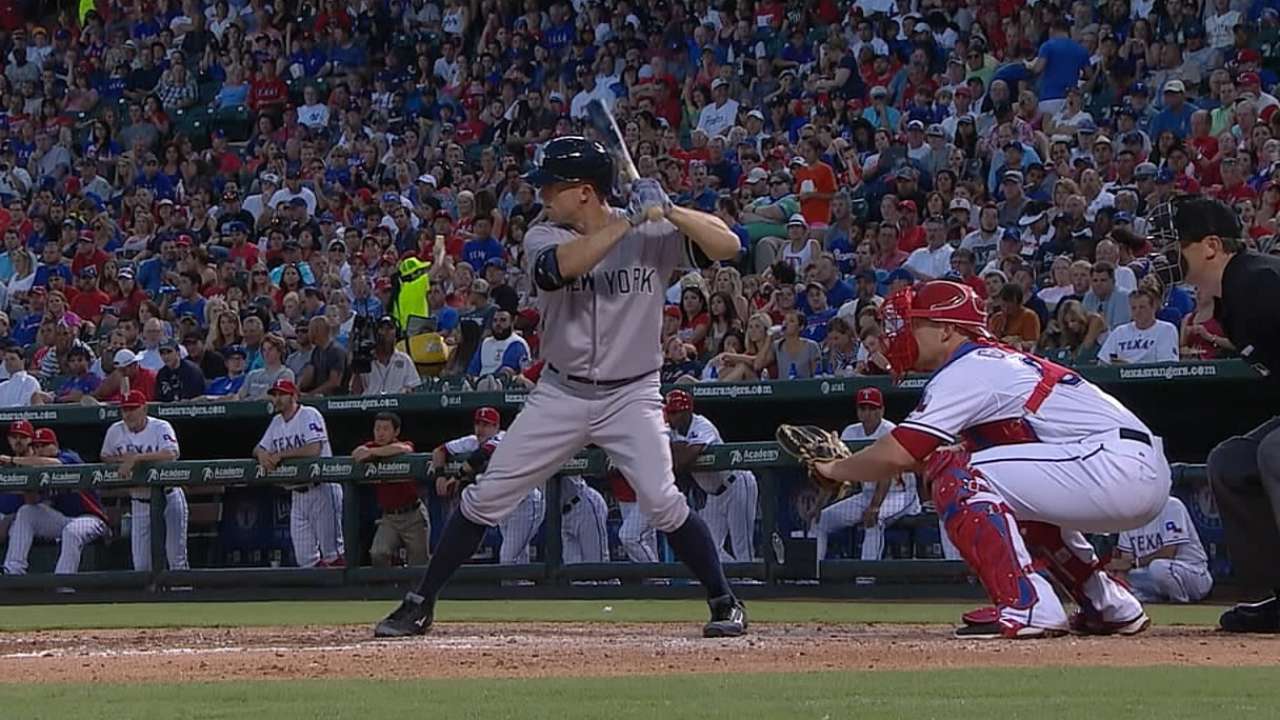 The Yankees talked about showcasing Ellsbury's elite on-base abilities when he signed his seven-year, $153 million contract before last season, but injuries forced Girardi to use Ellsbury more often in the No. 3 spot, where he had a solid year but seemed miscast at times.
With Derek Jeter vacating the No. 2 spot and the expectation of Brian McCann, Carlos Beltran and Mark Teixeira populating the heart of the batting order, Girardi said that there is a prime opportunity for Ellsbury and Gardner to show what they can do back to back.
"I think we can do some damage, as long as we both stay healthy and do our jobs -- [which are to] get on base and take some attention from the hitter, get over into scoring position and give those guys in the middle of the lineup some RBI opportunities," Gardner said.
Girardi said that he would like to see Ellsbury and Gardner pressure pitchers whenever they can be successful; Ellsbury stole 39 bases last season, and Gardner swiped 21. Ellsbury said that he prefers to run early in the count, but because Gardner tends to see plenty of pitches, he could have additional opportunities to advance when needed.
"If I don't go early, it just gives me opportunities to take a base," Ellsbury said. "Brett does a good job with the bat and controlling the bat; maybe he just advances me from second to third with no outs, something like that. We'll see how it goes."
Bryan Hoch is a reporter for MLB.com. Follow him on Twitter @bryanhoch and read his MLBlog, Bombers Beat. This story was not subject to the approval of Major League Baseball or its clubs.