Souza impressing Cash with disciplined approach
Outfielder has worked on hitting to all fields, using size productively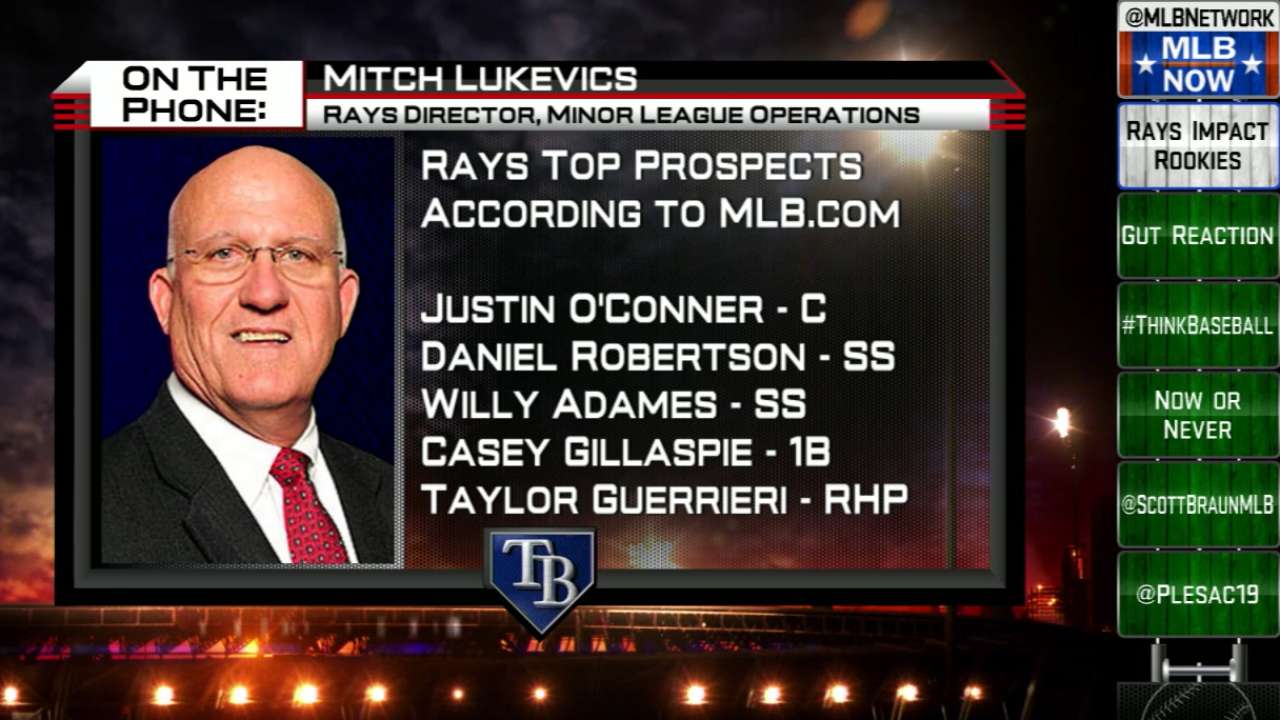 PORT CHARLOTTE, Fla. -- Kevin Cash didn't know much about Steven Souza Jr. when the Rays acquired him in the three-way trade with the Padres and Nationals in December.
"We watched some film on him," the Rays manager said. "Some of his at-bats. The big clips. You saw the one where he hit a bomb to center field somewhere and saved the no-hitter for [Jordan] Zimmermann [with a diving catch]."
Cash's early take on the right-field hopeful: Intense and hard-working.
"Everything he does he does with a purpose, which has been impressive," Cash said. "... He's very conscientious of his craft and how he goes about it. But as far as actually knowing him that well, it takes some time, like everybody else. But our conversations up to this point have gone really well."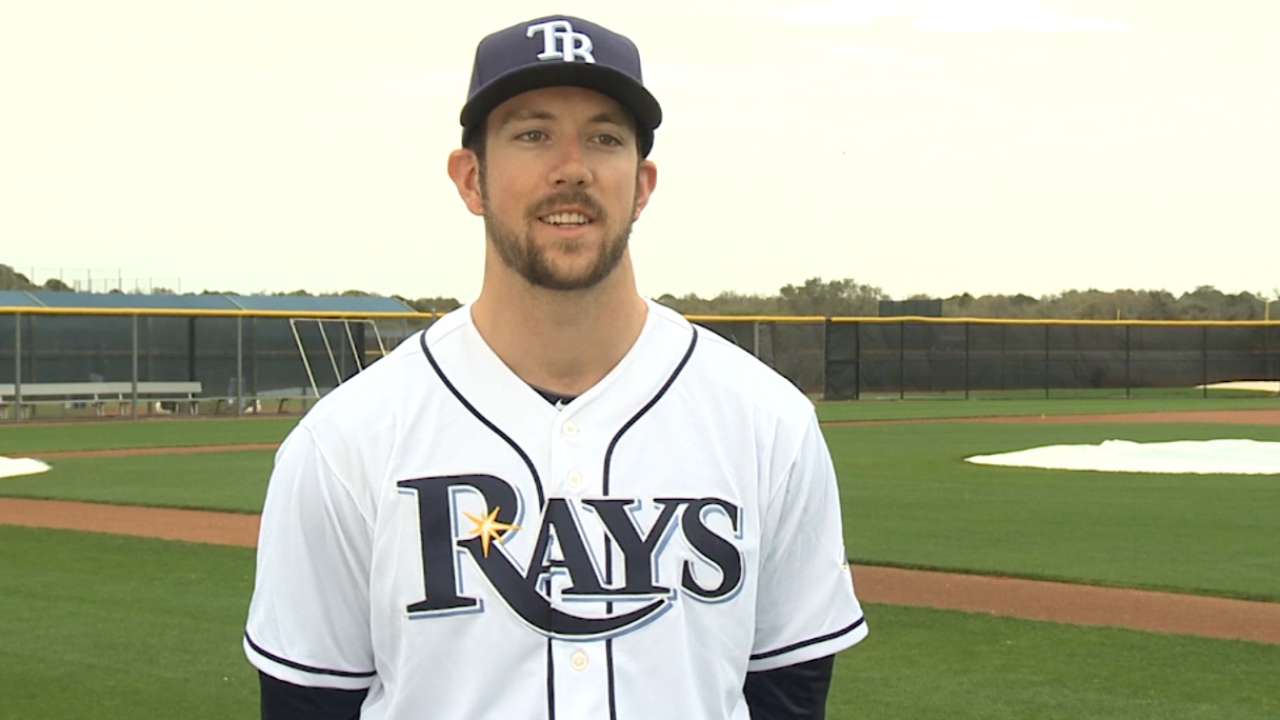 Cash has seen enough to know that he enjoys watching Souza take batting practice. The 25-year-old native of Everett, Wash., steps into the cage and peppers drives to all fields rather than swinging from his heels.
"He's fun to watch," Cash said. "In batting practice, he's very disciplined with his approach. You can tell he takes his BP rounds with a purpose. And it's kind of impressive, not that he's that young, but it's very easy to get caught up out here when you're hitting on the same field as [Evan] Longoria, [James] Loney and some of the other guys. You can quickly change your approach. He has not done that. He's kind of stuck to it."
Souza credited Nationals Minor League hitting coach Mark Harris for stepping in four years ago to help him find his batting practice approach.
"He taught me to learn how to be a hitter," Souza said. "So that's what I try to do. I use every part of the field and work on it in practice. Really concentrate on hitting line drives. After he taught me, I just stuck with it ever since."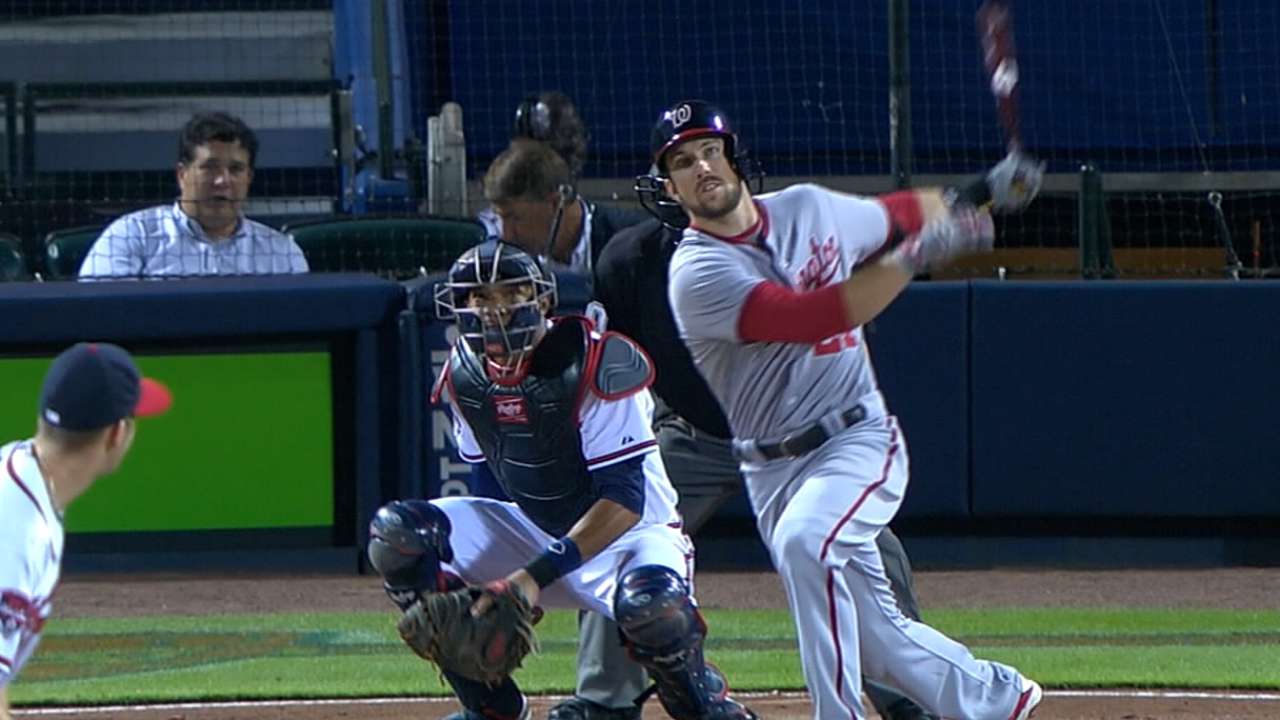 Souza confessed to being guilty of flexing his muscles during batting practice in the past.
"Been there," Souza said. "I've tried to show off. And it can look great in BP. But you start facing guys who throw 95 [mph] and know what they're doing -- it's not going to work. You're going to show up with holes. I try to prepare myself for the game and not for BP. You can either show off in BP or show off in the game. I'm trying to have my game at 7 o'clock."
Souza stands 6-foot-4, 225 pounds. So when he connects, the ball reacts as though it's been hit by a man of his stature. He doesn't need to try and put something extra into his swing to produce power.
"I was born with some strength that God gave me," Souza said. "But I needed to learn how to hit. And once I started to do that, I began to catch balls the right way. If I focus on hitting line drives, ground balls up the middle, all the other stuff shows up."
Bill Chastain is a reporter for MLB.com. This story was not subject to the approval of Major League Baseball or its clubs.