Twins recuperate from clubhouse bug
Five hit by flu back in action day before exhibition vs. University of Minnesota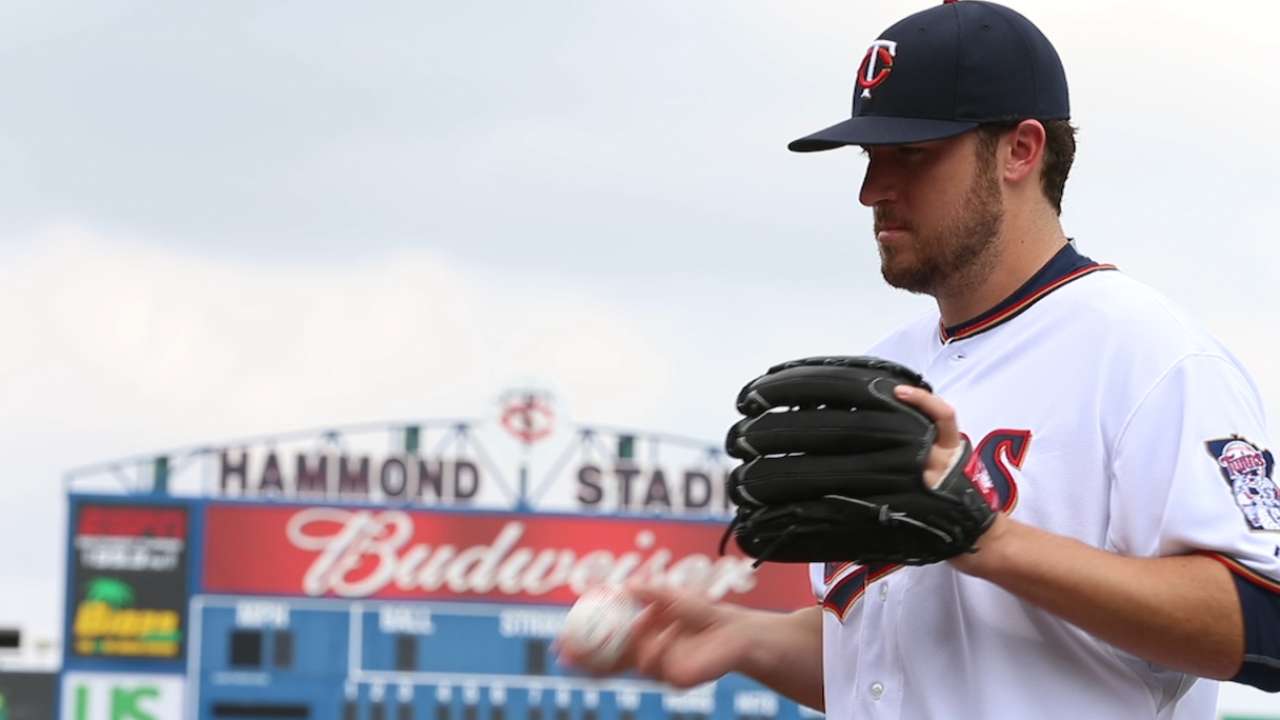 FORT MYERS, Fla. -- The flu hit the Twins' clubhouse in recent days, but all five players who missed time due to illness on Monday -- right-hander Trevor May, catcher Kurt Suzuki, center fielder Byron Buxton, left fielder Oswaldo Arcia and center fielder Jordan Schafer -- returned to action on Tuesday.
Third baseman Trevor Plouffe was held out of action late last week with the same illness before returning on Monday.
"It's just something every year where sickness kind of sweeps through, simply because we're all coming from different places and then seeing each other for the first time," May said. "Jet lag usually gets people sick, but this year is a lot worse than it usually is."
May threw roughly 15-20 pitches on Tuesday, but said he's not sure when he'll appear in his first Grapefruit League game. The Twins open Spring Training against the Red Sox on Thursday night (6:05 p.m. CT on MLB.TV) after hosting the University of Minnesota on Wednesday night.
May, who missed two days of workouts, is competing for the fifth spot in the rotation and said it's better that he got sick early in camp than having to miss a potential outing during Spring Training.
"Fortunately, everyone who was missing -- and it was a ton of guys -- are missing time now," May said. "I'm definitely on the up and up right now."
Rhett Bollinger is a reporter for MLB.com. Read his blog, Bollinger Beat, and follow him on Twitter @RhettBollinger. This story was not subject to the approval of Major League Baseball or its clubs.