Wheeler ready for Opening Day assignment if called upon
PORT ST. LUCIE, Fla. -- A year ago, with less than a year of service time under his belt and both Matt Harvey and Jon Niese injured, Zack Wheeler openly pined for the Opening Day starting assignment that ultimately went to Dillon Gee. Manager Terry Collins came away pleased with his young starter's gumption.
Fast forward a year, and Wheeler suddenly is one of the favorites to earn an Opening Day nod. Coming off a season in which he went 11-11 with a 3.54 ERA, posting a 2.71 mark over his final 16 outings, Wheeler started one half of Tuesday's intrasquad game and could line up to take the hill to begin the Mets' regular season, as well.
"It would be a fun thing to do," Wheeler said. "It would be an honor and a privilege. It's not really my main point, main focus this year in Spring Training. Mine is to go out there, throw tons of strikes, try to get ahead of batters and focus on that, rather than throwing Opening Day. But if they call my name, I'll be happy to do it."
That said, Wheeler will need to earn it. The Mets are currently considering every member of their rotation for Opening Day other than Harvey, who should pitch one of the club's other first five games.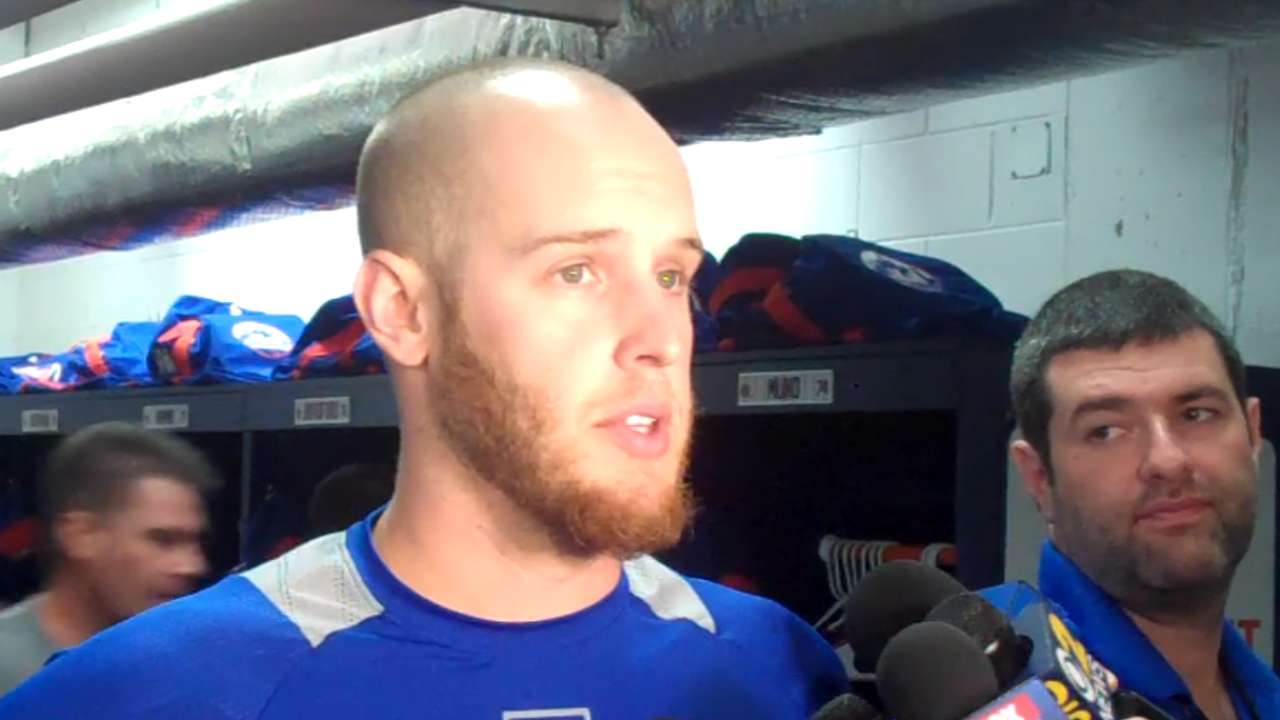 "We're having a difficult time figuring it out," pitching coach Dan Warthen said. "Niese should have made the All-Star team … and he and Gee have the longest time [with the Mets]. Bartolo Colon is the longest-tenured guy and he won 15 games and went 200 innings [in 2014]. So there's a lot of factors, and certainly a bunch of people that deserve it."
As for Wheeler, the right-hander struggled with his mechanics in a scoreless 1 2/3-inning intrasquad appearance, walking two batters and allowing one hit. Calling his delivery "herky-jerky," Wheeler said he considers the issue "an easy fix."
"I was praying for the best when I went out there," he said, noting that rain postponed his live batting-practice session over the weekend, making Tuesday his first outing against batters. "Obviously, it didn't go the way that I wanted. I was just throwing across my body a little bit, and couldn't make the adjustment while I was out there. That's pretty much it."
Anthony DiComo is a reporter for MLB.com. Follow him on Twitter @AnthonyDicomo. This story was not subject to the approval of Major League Baseball or its clubs.