Hendricks hard at work to keep No. 4 spot in Cubs rotation
Righty confident in reaching goal of 200 innings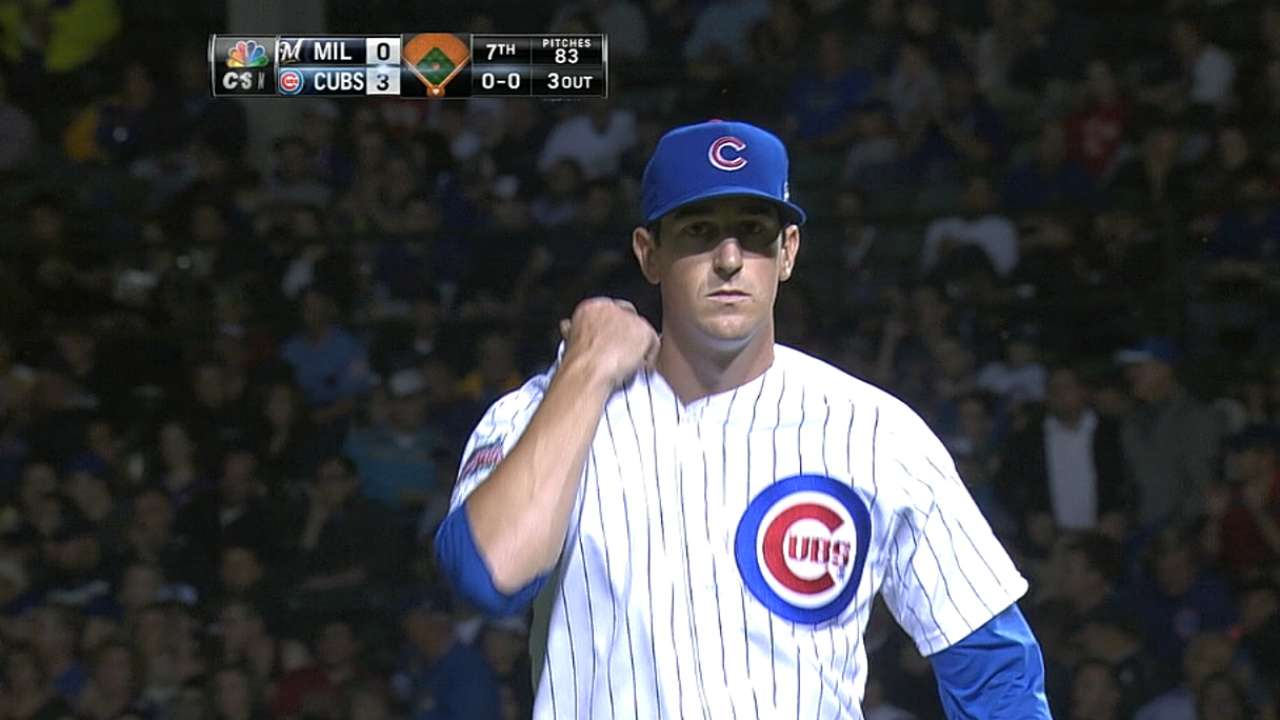 MESA, Ariz. -- No one said anything to Kyle Hendricks, but the right-hander did get the news that he is slotted into the No. 4 spot in the Cubs' rotation. Now, he has to get to work to keep it.
Joe Maddon indicated Monday that Hendricks would follow Jon Lester, Jake Arrieta and Jason Hammel in the rotation, although the manager did caution that things can change. Hendricks knows that.
"It's exciting, and I thank [Maddon] for his support of me and the work I'm doing here," Hendricks said Tuesday. "But Spring Training is really long and nothing is ever set in stone. You never know until you break camp, and I'm going to keep doing what I'm doing and, hopefully, it will stand up in the end."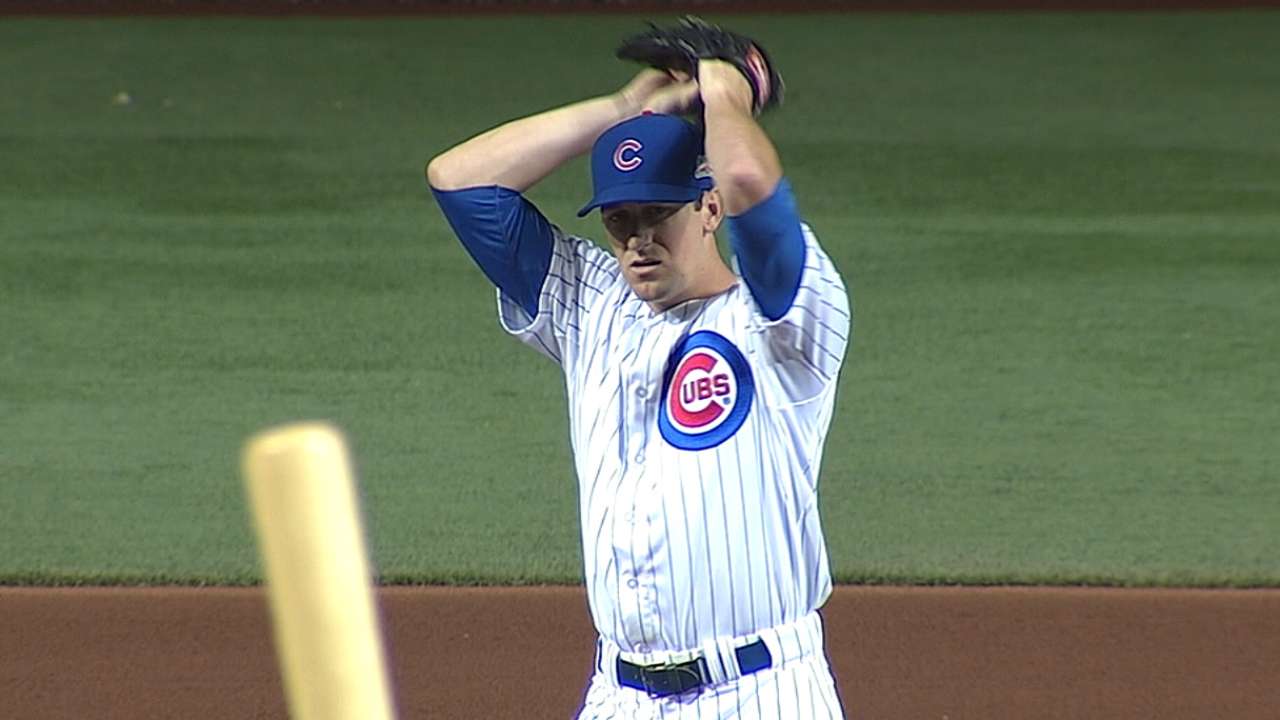 Hendricks, 25, was impressive last season, posting a 7-2 record and 2.46 ERA in 13 starts with the Cubs. He totaled 102 2/3 innings at Triple-A Iowa and another 80 1/3 innings in the big leagues. His goal this season is to reach 200 innings.
"That's one of the biggest goals I have for myself is consistency, No. 1, but then eating up innings," he said. "That's something I pride myself on, staying in ballgames and giving my team a chance to win. I think with the number I threw last year, 200 shouldn't be out of the question for me."
Hendricks, who will make his first Cactus League appearance Monday against the Padres, said there's a different vibe in Cubs camp because of Maddon.
"Joe's been awesome," Hendricks said. "He's been very laid back. It's a very accountable kind of camp. You do your work, do what you need to do, and he's not going to get in your way.
"One of the interesting things he said was, as a team, we need to learn how to make the playoffs and how to play in the playoffs for the first time before we can be there for multiple years," he said. "That's a goal he's laid out for us, to be a playoff contender for consecutive years."
Carrie Muskat is a reporter for MLB.com. She writes a blog, Muskat Ramblings, and you can follow her on Twitter @CarrieMuskat. This story was not subject to the approval of Major League Baseball or its clubs.