White Sox interested in seeing if hype translates to success
Competitions play out, new faces mesh during Cactus League
GLENDALE, Ariz. -- Wednesday's Cactus League opener against the Dodgers at Camelback Ranch (airing live at 2:05 p.m. CT on MLB.TV and Gameday Audio) marks the very first step for White Sox general manager Rick Hahn in learning if his many offseason victories on paper translate to victories on the field.
None of these wins/losses or statistics will ever see the back of a baseball card: The 2005 White Sox won 110 games overall, never spent a day out of first place on their way to the World Series title and departed Arizona with a 14-18 record. Nonetheless, the moves made by Hahn still leave plenty of interesting battles and scenarios to play out over the next month in Arizona.
Dealing without an ace
Because of a freak incident that happened while unloading his truck, Chris Sale won't resume baseball activities until March 21 at the earliest. The White Sox are left to ask how long Sale will be out of action after sustaining an avulsion fracture in his right foot, and will he be ready to make his third straight Opening Day start? The timeline for Sale to pitch on April 6 seems a little tight to accomplish, but the White Sox are not ruling it out at this point.
If Sale is not ready, the assumption is that Jeff Samardzija will be the Opening Day starter after he was the Cubs' Opening Day starter in '14. The second part of this equation is how to replace Sale in the short term, and will it influence the White Sox taking an eighth reliever or going with the expected final bench player? Rookie Carlos Rodon takes Sale's Cactus League spot in the rotation.
Does Rodon break camp?
In an interview with MLB.com, Hahn reiterated that service time will not be an issue where Rodon is concerned, if the No. 3 overall pick from the 2014 First-Year Player Draft is deemed ready.
"We don't play much into that. Our intent is to put us in the position to win," said Hahn. "Obviously, this is a very important season for us, one in which we have high expectations. Our intent is to go with the best combination of talent to put us in the best position to win.
"In Carlos' case specifically, I think the fact that he has under 25 professional innings is probably a greater factor than anything related to off-the-field contracts or representation," Hahn added.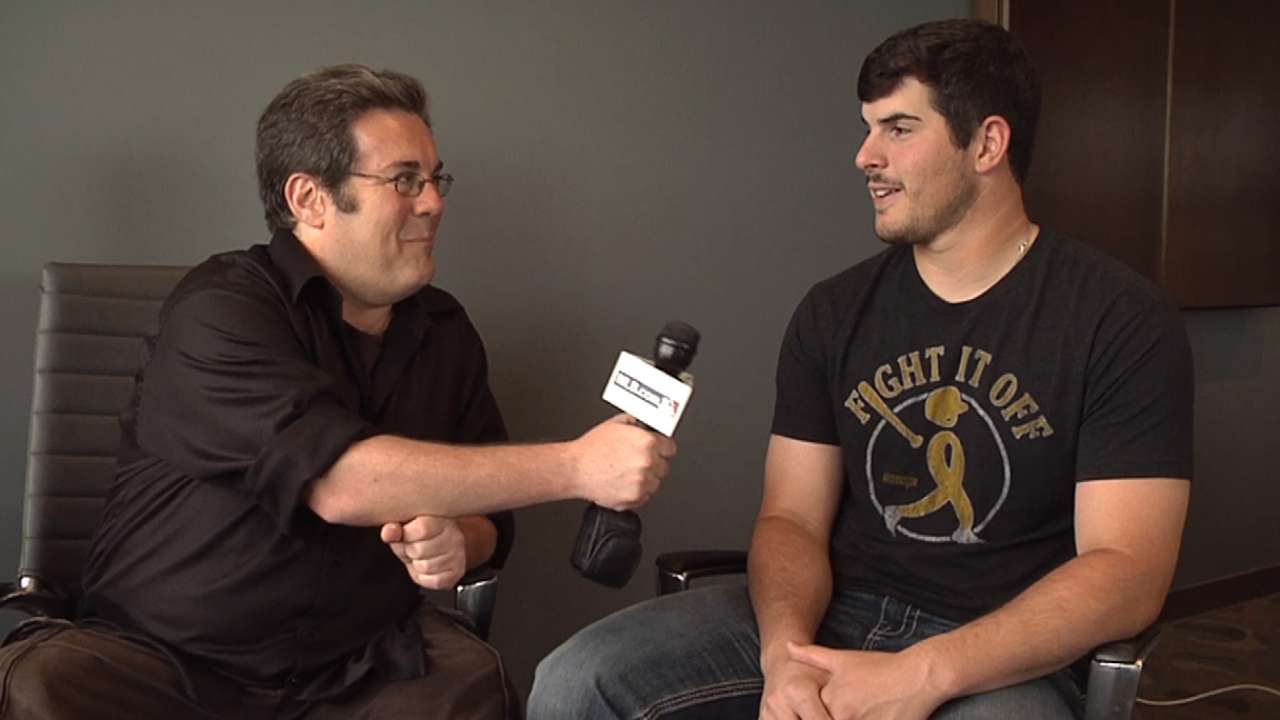 Rodon, the club's top prospect and No. 14 overall, according to MLB.com, makes his Cactus League debut on Friday, following Jose Quintana and John Danks in the rotation. He will be added to the 25-man roster if the move makes sense for the team and for his development. Meanwhile, Rodon just focuses on the game.
"It's baseball, so same mindset," Rodon said. "Same thing I've always done. Don't stray away from it. Whatever got me here this far probably still will work."
Second base
The candidates are well-known in Micah Johnson (No. 4 among club's prospects), Carlos Sanchez (No. 10), Gordon Beckham and Emilio Bonifacio. Johnson might have a leg up as he continues to put in extra work defensively with third-base coach Joe McEwing, but all four could claim the job.
"This is baseball season. I haven't even thought about the position I'm in," Johnson said. "It's just something that comes and goes."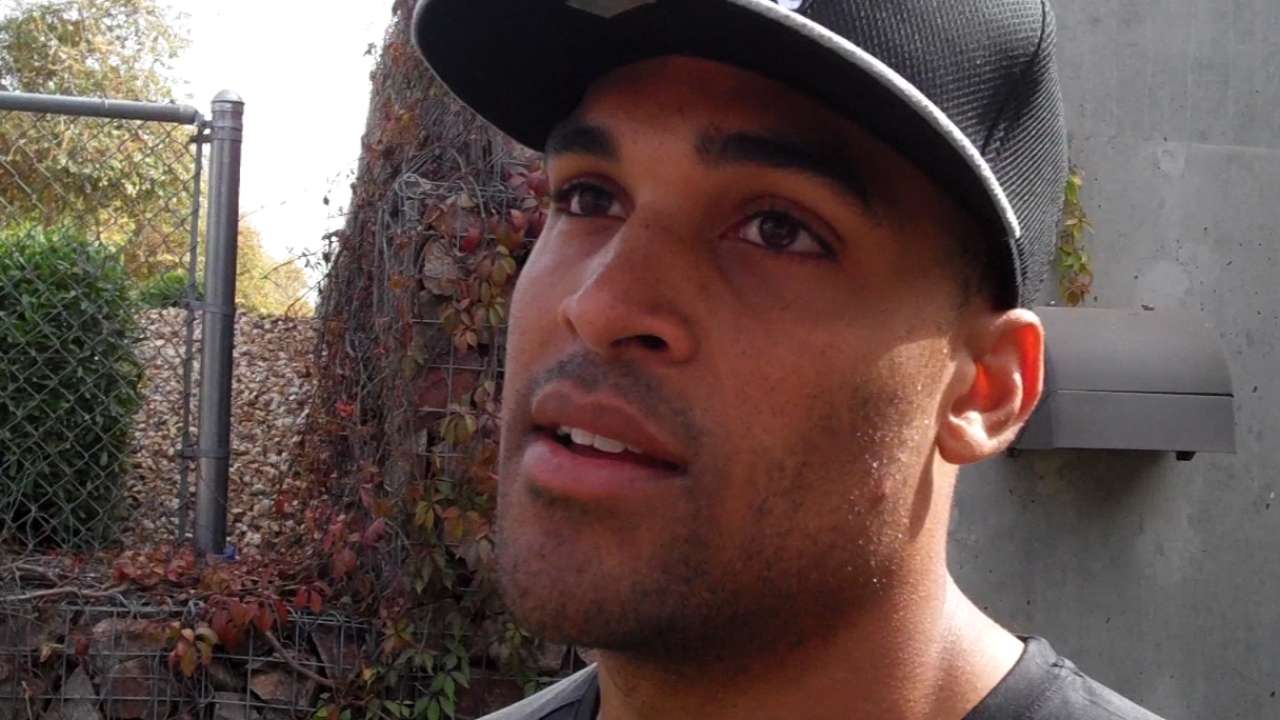 Backup catcher
Geovany Soto is healthy and in good physical condition, with manager Robin Ventura suggesting the pitchers like throwing to him. But the White Sox also have depth in George Kottaras, Adrian Nieto and Rob Brantly.
Prospect watch
Players such as Tim Anderson (No. 2), Courtney Hawkins (No. 5) and Tyler Danish (No. 7) won't break camp with the White Sox. But 11 of their top 14 prospects according to MLB.com are taking part in Major League Spring Training.
Scott Merkin is a reporter for MLB.com. Read his blog, Merk's Works, and follow him on Twitter @scottmerkin. This story was not subject to the approval of Major League Baseball or its clubs.