Multiple southpaws vying for spot in Braves' bullpen
Avilan looking to bounce back after down '13; veterans Russell, Outman among those in mix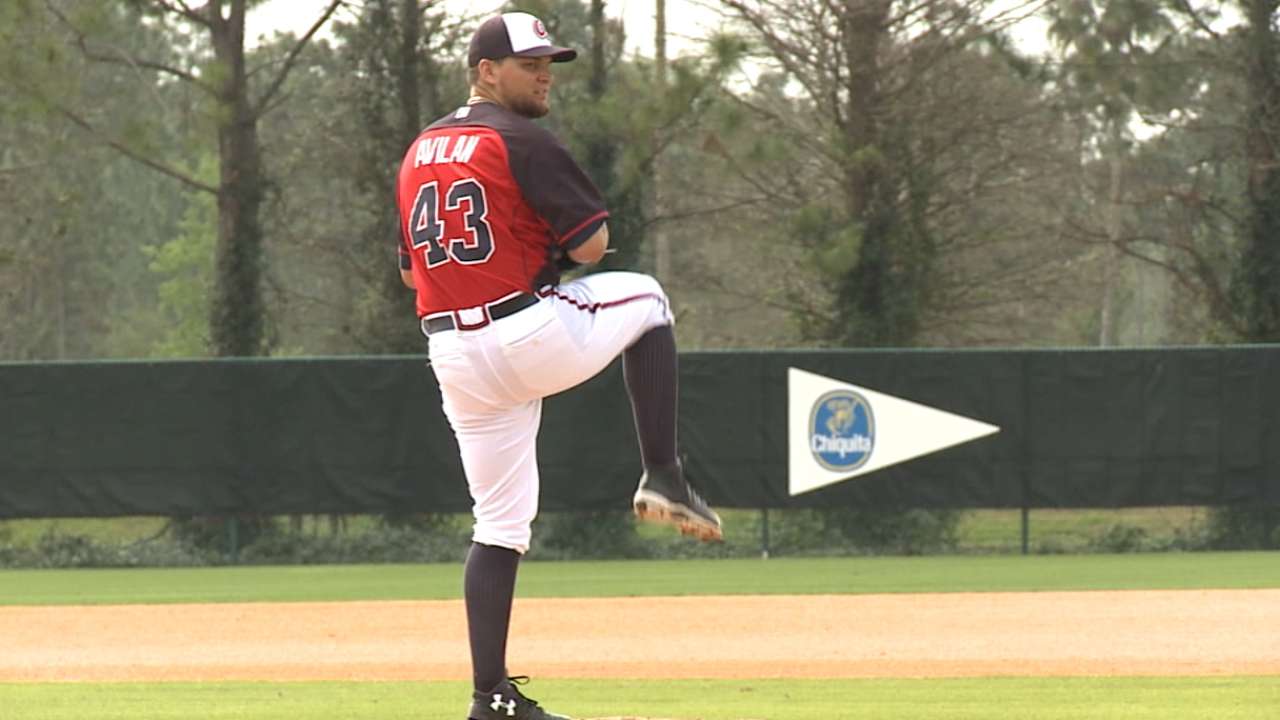 LAKE BUENA VISTA, Fla. -- When Luis Avilan concluded his successful 2013 season, it appeared he was positioned to extend his role as one of Atlanta's valuable late-inning relievers. But after enduring routine frustration and a second-half demotion to the Minors last year, he finds himself as just one of the left-handers competing for a spot in the Braves' bullpen.
Avilan, James Russell and Josh Outman appear to be the top left-handed candidates to fill what might just be two available spots in Atlanta's bullpen. Manager Fredi Gonzalez has added to the intrigue of the competition by indicating he has not closed the door on the possibility of having either non-roster invitee Donnie Veal or high-upside prospect Manny Banuelos begin the regular season in his bullpen.
Because Banuelos totaled just 76 1/3 innings within the restricted schedule the Yankees placed on him as he returned from Tommy John surgery last year, the Braves want to limit him to 120-130 innings this upcoming season. Thus, instead of having to shut him down at some point during the latter portion of the season, they seem to be leaning toward using him as a reliever for a couple of months and then transitioning him back to a starting role for the season's final few months.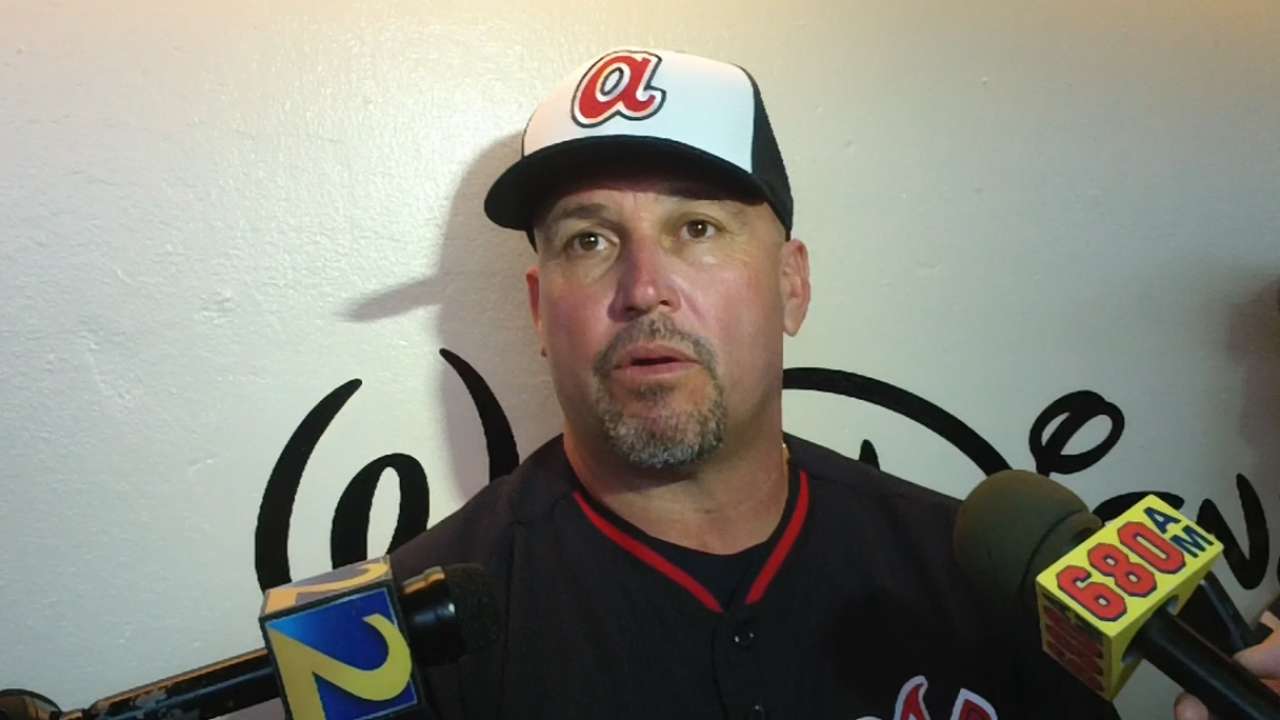 While Gonzalez has indicated Banuelos could be used as Atlanta's long reliever to begin the season, the 23-year-old southpaw -- who has no Major League experience -- could also fill a similar role as a part of Triple-A Gwinnett's pitching staff.
Still, even if Banuelos is a long shot to begin the year in Atlanta, there is reason to doubt that the Braves would opt to carry their three other top left-handed relief candidates -- Avilan, Russell and Outman -- in their bullpen at the same time.
Outman was targeted to be the left-handed specialist when he signed a one-year deal in January. Russell, who reported to camp out of shape in the eyes of some Braves officials, struggled to get left-handed hitters out last year.
While Outman and Russell will have to prove themselves during the spring season, there might be even more pressure on Avilan, who posted a 4.57 ERA in 62 appearances with Atlanta last year. He blames his inability to command his changeup and curveball on the fact that he opted not to play in the Venezuelan Winter League.
After making 10 appearances in winter ball this past offseason, Avilan came to camp confident that he is getting back to where he was in 2013, when he used his sinker and an effective curveball to post a 1.52 ERA over 75 appearances.
"I feel like all the work I've done in the offseason is really paying off," Avilan said. "I feel really good with my bullpen [sessions] and my live BP. I've been feeling really good with my pitches. The location has been really good, better than last year."
Mark Bowman is a reporter for MLB.com. This story was not subject to the approval of Major League Baseball or its clubs.