Peraza set to showcase talent in bid for roster spot
Braves' top prospect has backer in manager Gonzalez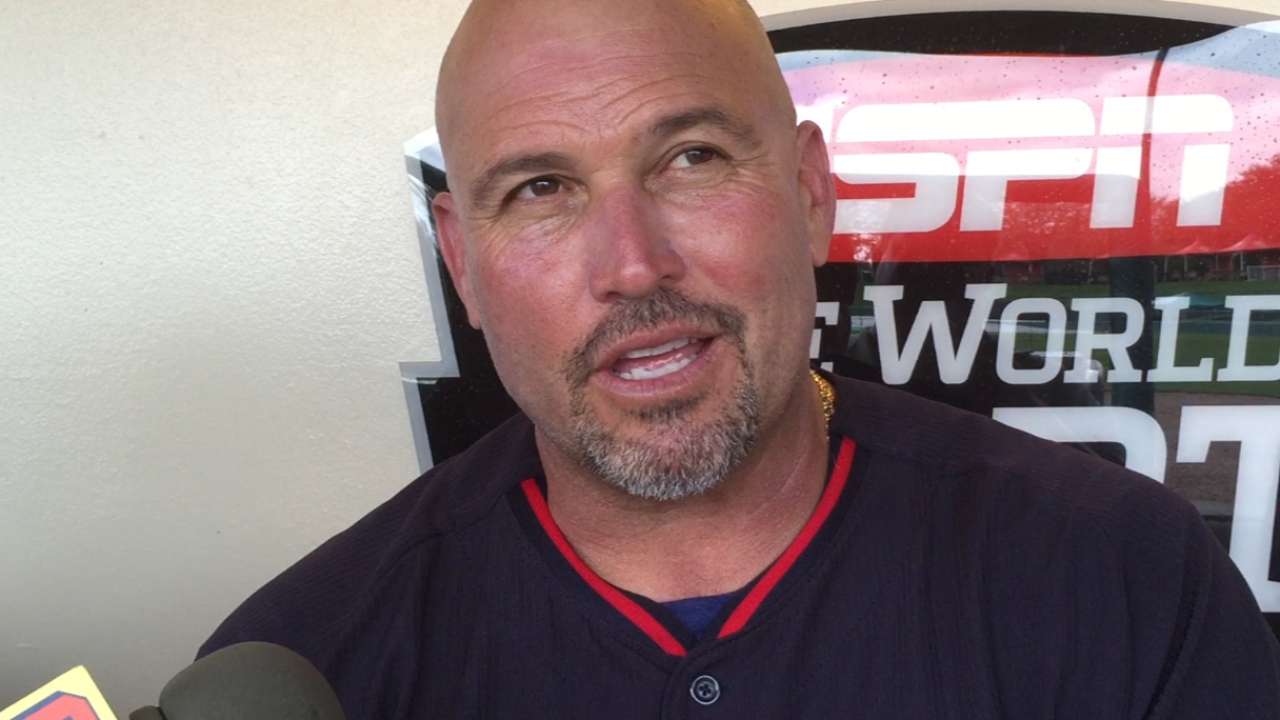 LAKE BUENA VISTA, Fla. -- Now that the Braves' coaching staff has had a chance to watch Jose Peraza progress through the early days of his first big league camp, they find themselves among those debating when the heralded top prospect should make his Major League debut.
"Half [of the coaches] say he's ready to go and the other half say, 'Nah, give him a couple months, he hasn't gotten any higher than Double-A,'" Braves manager Fredi Gonzalez said. "It's always a good discussion. It will play out. We'll see."
Peraza will have a chance to show how close he is to being Major League ready when he plays frequently throughout the Grapefruit League season, which begins on Wednesday afternoon against the Mets. To ensure he compiles as many plate appearances as possible, Gonzalez plans to utilize Peraza as both a second baseman and shortstop.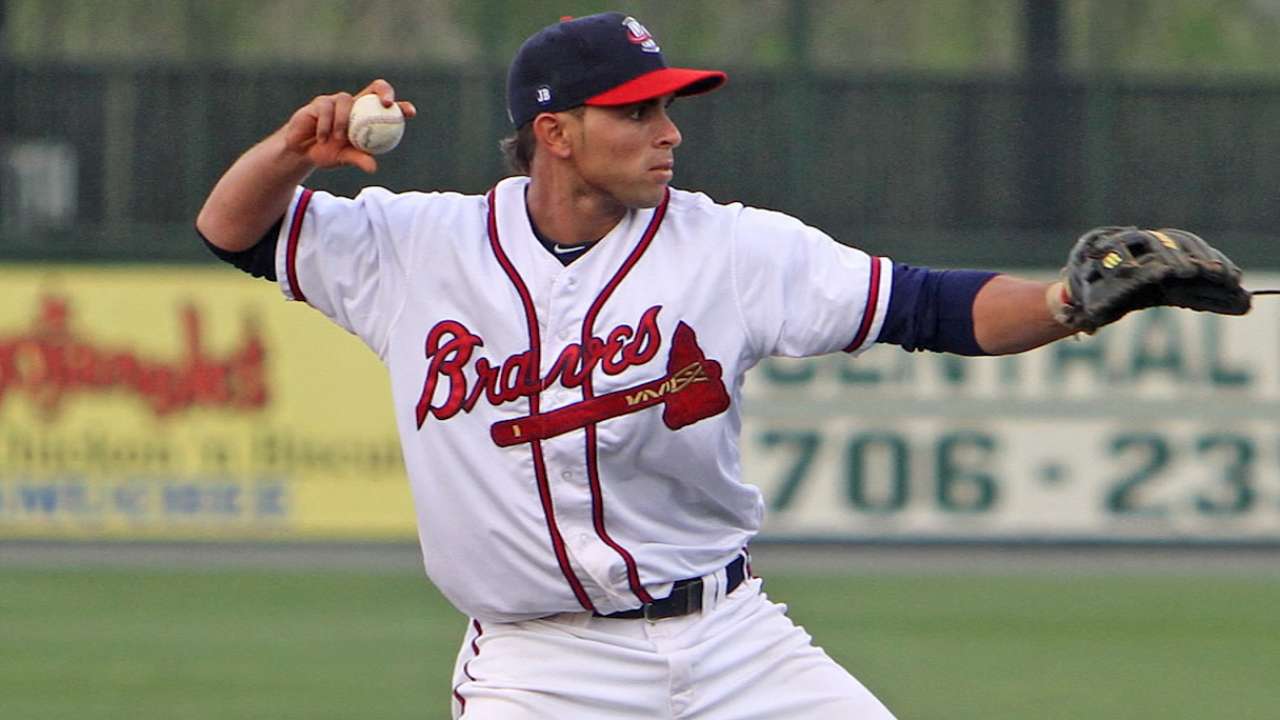 While Gonzalez has made it clear that he's holding out hope that he can convince the front office to place Peraza on the Opening Day roster, he also understands that the speedy infielder might need to get a little more Minor League seasoning before beginning his reign as Atlanta's starting second baseman and leadoff hitter.
Peraza, who will turn 21 on April 30, has played just 44 games above the Class A level. Those who believe he needs to spend more time at the Minor League level recognize the developmental benefits and account for the fact that the Braves could keep Peraza under control for an extra season if they wait until the early part of June to begin his Major League service clock.
But those who have seen Peraza display his tremendous speed and defensive range are understandably tempted to say the Braves could erase their uncertainty at second base and the leadoff spot by simply reserving an Opening Day roster spot for this exciting young infielder, who is considered the Braves' top prospect and the 38th-best overall prospect by MLB.com.
"He's one of our guys that is a special guy," Gonzalez said. "He's not coming in to just have fun while experiencing his first big league camp."
Peraza took his game to another level as he batted .339 and proved successful with 60 of the 75 stolen-base attempts he compiled while totaling 110 games with Class A Advanced Lynchburg and Double-A Mississippi last year.
When asked what scenario could lead to Peraza beginning the upcoming season with Atlanta, Gonzalez laughed as he said, "If I can convince some people in the front office."
Mark Bowman is a reporter for MLB.com. This story was not subject to the approval of Major League Baseball or its clubs.