MLB.com Columnist
Barry M. Bloom
Wacha puts tough postseason in the past
Cards righty gave up walk-off, pennant-winning homer in Game 5 of 2014 NLCS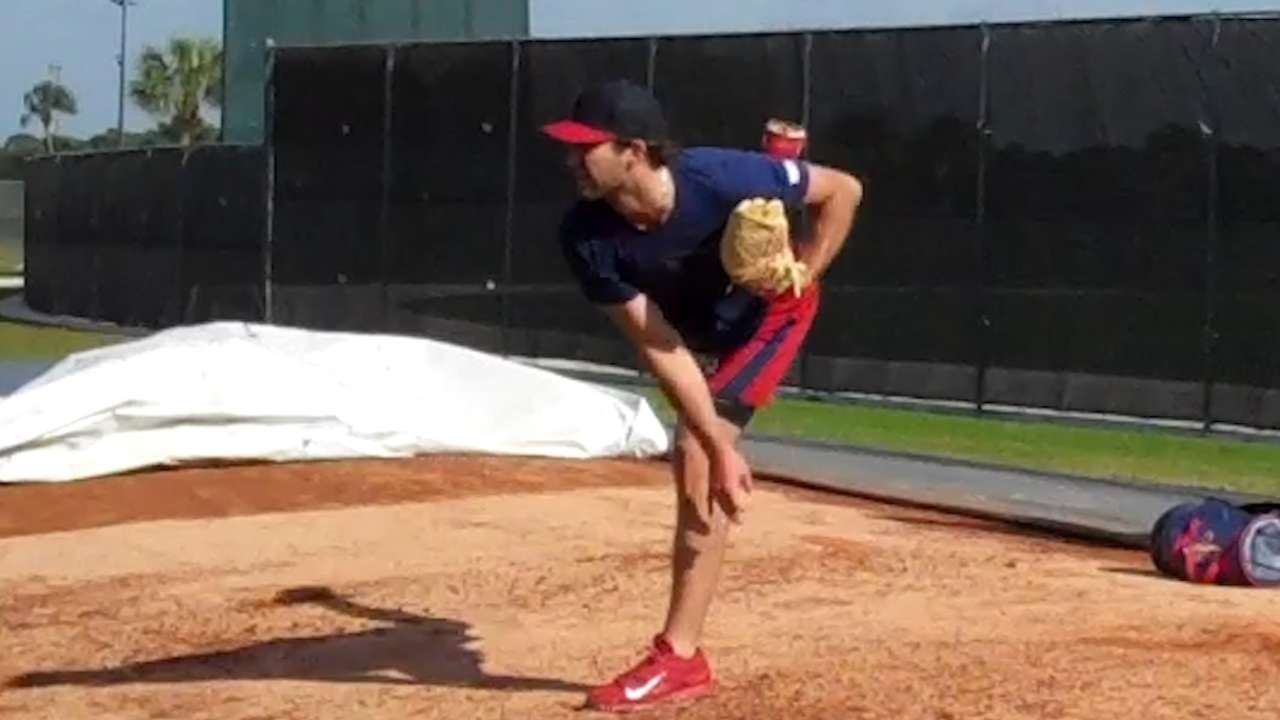 JUPITER, Fla. -- The first two years in the Major Leagues have presented the highest of highs and lowest of lows for Cardinals right-hander Michael Wacha.
"It has been a crazy last couple of years," Wacha said on Tuesday before the Cards worked out on their fields behind Roger Dean Stadium. "Honestly, I couldn't have imagined everything that's happened since I've been drafted. Just making the big leagues, it's obviously a dream come true."
The highs: Utilizing a dazzling changeup, Wacha was 4-0 in the 2013 postseason when manager Mike Matheny sent him out to the mound to pitch Game 6 of the World Series against the Red Sox at Fenway Park.
The lows: He didn't make it out of the fourth inning, allowing six runs on five hits and four walks as the Red Sox went on to win the Series that night.
The lowest low: Wacha was limited to 19 starts last season due to a stress reaction in his shoulder, and then relegated to the bullpen in the postseason. He didn't make an appearance until Game 5 of the National League Championship Series against the Giants at AT&T Park, and gave up Travis Ishikawa's series-ending, pennant-winning walk-off homer.
Wacha is still a youngster by any stretch of the imagination. He was drafted less than three years ago, selected with the 19th pick in the first round of the 2012 First-Year Player Draft. Despite some fits and starts, he has been in the big leagues pretty consistently since May 30, 2013. Call it the fast track.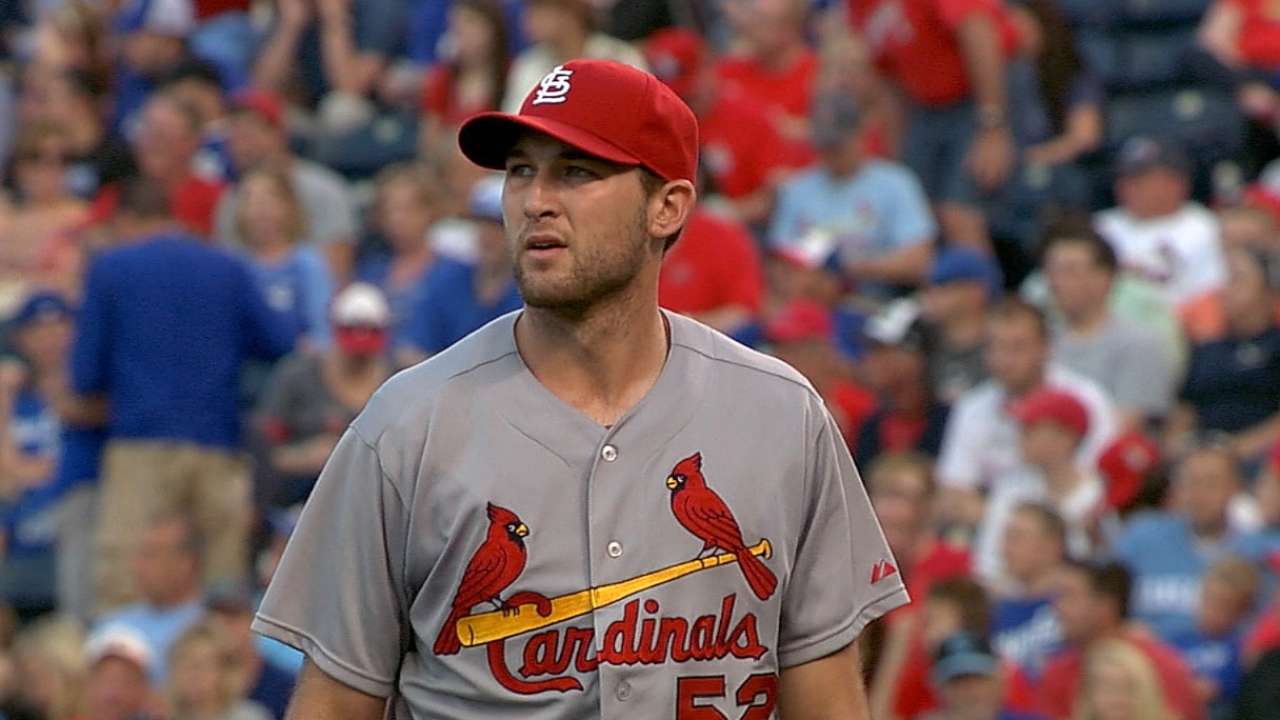 At 23, he's in camp as a projected starter in this year's five-man rotation, but with Grapefruit League games beginning on Thursday, things can certainly change.
"Yeah, he's had some success and he's had some adversity," Matheny said about Wacha. "He's a young player, but from the first time he was here, he's got a presence to him that seems like he's been around a lot longer. He's responded really well, and everything we've thrown at him, he seems to be ready for."
Not so much this past Oct. 14 at San Francisco. Matheny brought Wacha in for the bottom of the ninth inning with the score tied at 3 and the Giants leading the best-of-seven series, 3-1. Wacha let up a base hit to Pablo Sandoval and walked Brandon Belt with one out.
Ishikawa, a left-handed hitter, shouldn't have even been in the game to face Wacha. And for all intents and purposes, Wacha shouldn't have been in there, either. Adam Wainwright pitched seven innings of two-run, four-hit ball. And Pat Neshek allowed the Michael Morse pinch-hit homer that tied the score, leading off the eighth. Matheny decided not to go to closer Trevor Rosenthal with the score tied, opting instead for Wacha. Rosenthal had blown Game 2 of the series in the top of the ninth at Busch Stadium, a game the Cardinals wound up winning anyway in the bottom of the frame.
All season, Ishikawa had been pulled from left field during the late innings for a defensive replacement. But this time, Giants manager Bruce Bochy said later, he had a feeling and left Ishikawa in the game. The result was a three-run homer to right-center that created another page in Giants history and a monumental hurdle for Wacha and the Cardinals.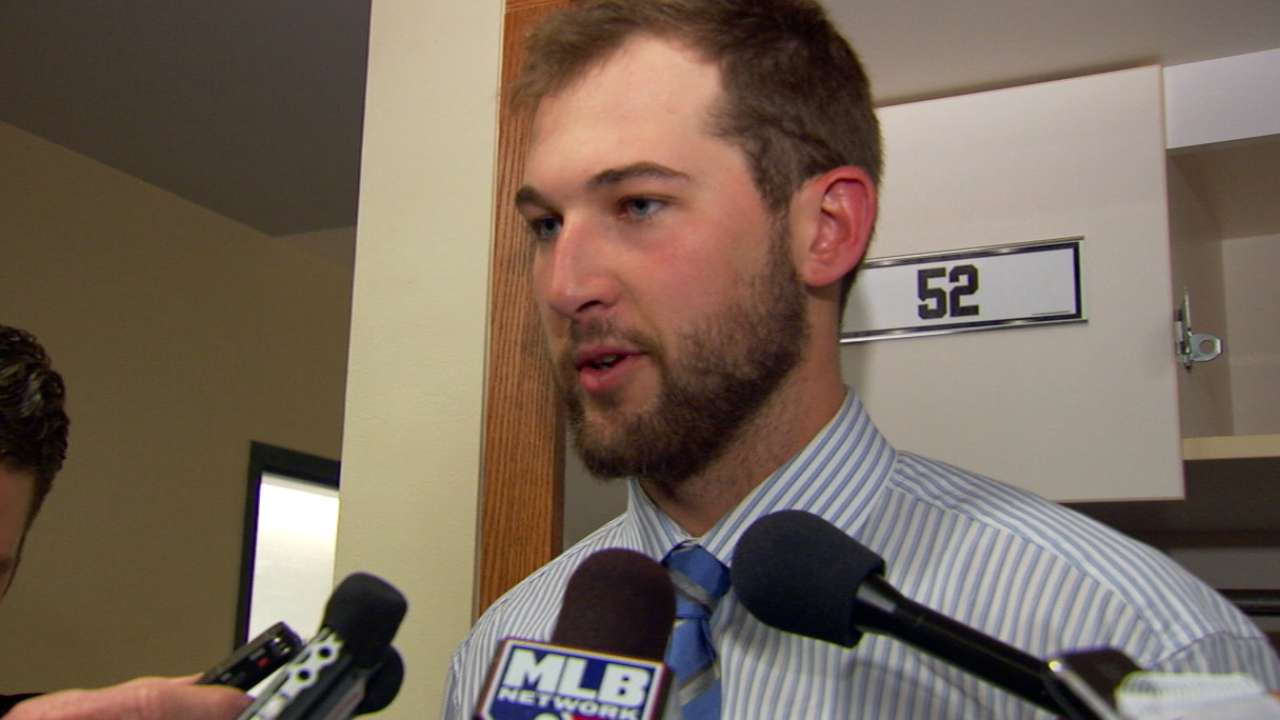 Wacha said it took him a few weeks to digest the results of that particular inning.
"I didn't think too much about it, honestly," Wacha said. "It wasn't that strange a situation for me. I've pitched out of the bullpen before. It obviously stunk that I felt like I let the team down. But it's just one of those things you just have to get over."
For his part, Matheny said, his only conversation with Wacha about the homer occurred postgame.
"Yeah, we talked that night," Matheny said. "He wanted the ball. We just needed somebody to come in and get some outs for us. We had a lot of faith in him and put him in a tough spot. I hate doing that to a young kid, but we've got to do the best we can with whatever we have available that night. And he gets up."
When told that it had taken two weeks for Wacha to get it out of his system, Matheny responded: "I think it took all of us a few weeks, if not months."
And now?
"We're ready," he said. "It's in the past."
Barry M. Bloom is a national reporter for MLB.com and writes an MLBlog, Boomskie on Baseball. Follow @boomskie on Twitter. This story was not subject to the approval of Major League Baseball or its clubs.