Harang scratched with lower back discomfort
Need for chiropractor's aid 'normal' for righty; Slowey gets Wednesday's start
CLEARWATER, Fla. -- Phillies right-hander Aaron Harang will not make his scheduled Grapefruit League start on Wednesday (1:05 p.m. ET on MLB.TV and MLB Network) against the Yankees in Tampa, Fla.
Harang, 36, had his lower back wrapped on Tuesday morning at Bright House Field. He said he woke up the other morning with something amiss and decided he needed to have a chiropractor adjust his back -- a process the right-hander said "is normal for me."
The Phillies said they are playing it safe.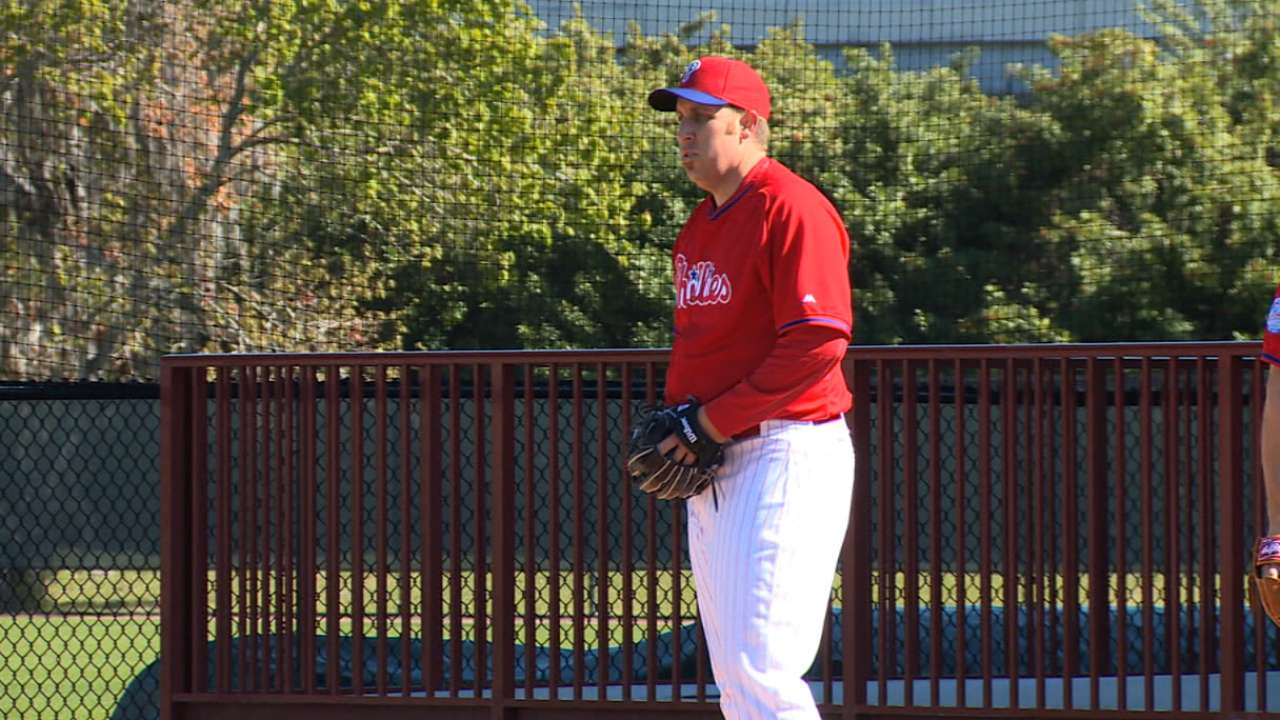 "We're just making sure everything is OK from a health standpoint," pitching coach Bob McClure said. "Guys have twinges here and there -- let's make sure."
Harang downplayed the back issue, which has been an irritation in the past. He said he could start on Monday against the Orioles in Sarasota, Fla., which would mean he'd miss just one turn through the Phillies' rotation.
"Right now, the main focus is maintenance stuff to make sure I'm ready," Harang said.
Right-hander Kevin Slowey will start in Harang's place at George M. Steinbrenner Field.
Todd Zolecki is a reporter for MLB.com. This story was not subject to the approval of Major League Baseball or its clubs.