Competition heavy for three open spots on Giants
Numerous candidates vying for remaining relief, bench roles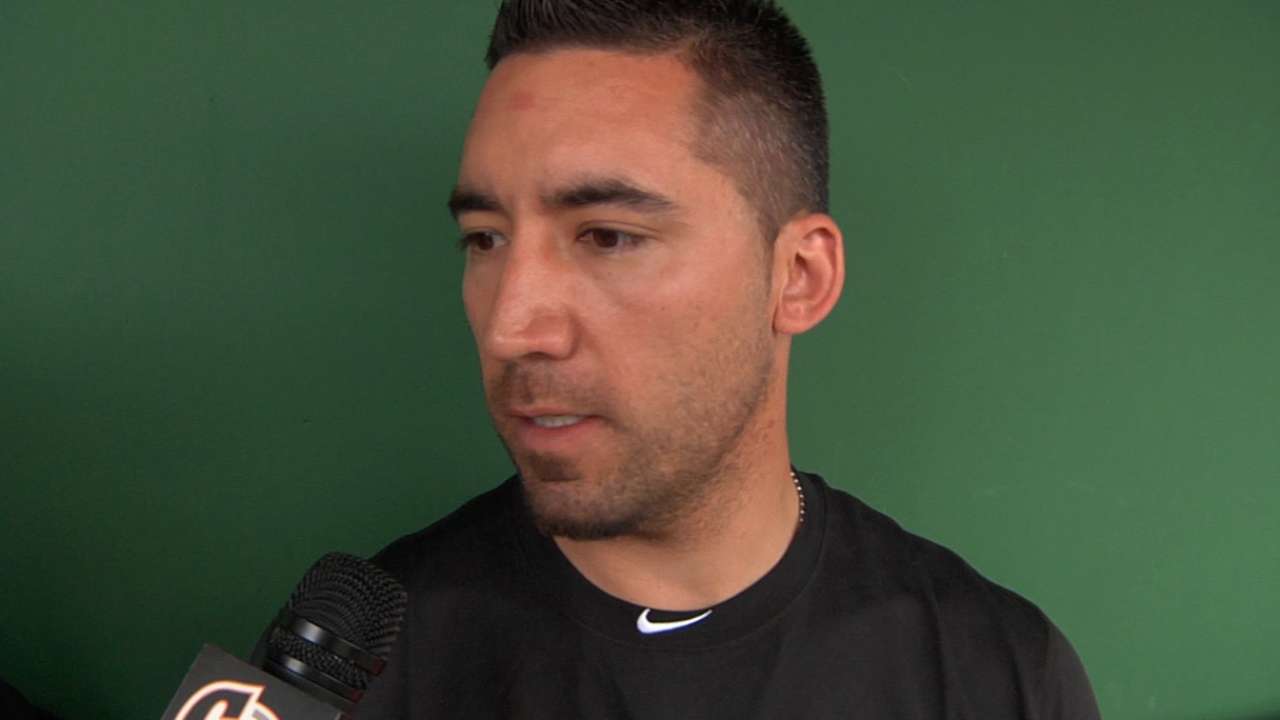 San Francisco also could have as many as two roles available for position players -- a fifth outfielder's berth and a utility man to complement Joaquin Arias.
Barring a rash of injuries that would simplify the decision-making process, the Giants probably won't make their final cuts at the very earliest until March 31, the day before they break camp here. Or they might wait until sometime during the Bay Bridge Series of exhibitions against the A's, April 2-4, to finalize the 25-man active roster.
At least outwardly, contenders for jobs are remarkably calm. Many have been in this situation before. They know that worrying accomplishes nothing.
Ask right-hander Erik Cordier, who's being considered for the sole bullpen opening. Spending 11 seasons in professional baseball has conditioned him to avoid trying to think along with his bosses, in this case general manager Brian Sabean and manager Bruce Bochy.
"Mr. Sabean gets paid for that," Cordier said. "I get paid to play and put my best foot forward. That's all I can really do. The competition is going to be good for everybody. I've never seen a situation where people having to push each other is a bad thing."
Top candidates for the relief role include Juan Gutierrez and Jean Machi, who pitched the entire 2014 season for the Giants; hard throwers Cordier and Hunter Strickland; George Kontos, who has spent parts of the last three seasons with San Francisco; and long shots Brett Bochy and Cody Hall.
Being non-roster invitees works against Gutierrez and Bochy, since a player would have to be dropped from the 40-man roster if they were to make the team. Cordier, Kontos and Machi have no Minor League options remaining, so trying to send them to Triple-A Sacramento would require the Giants to expose them to the waiver process. That creates the risk of another team claiming them.
"That's going to be really competitive," Bochy said of the relief race.
That remark also could apply to the scramble for the final two bench spots. If the Giants decide to keep another infielder and a fifth outfielder, the choices are clear-cut. Ehire Adrianza, Adam Duvall, Brandon Hicks and Matt Duffy would vie for the infield vacancy, while Gary Brown, Justin Maxwell and Juan Perez lead the outfield candidates. Depending on personnel issues, Bochy could elect to keep an additional infielder or outfielder.
Travis Ishikawa will receive a look as an outfield-first base swingman. It seems inconceivable that he won't make the team, having lined the three-run, ninth-inning homer that vanquished St. Louis in the National League Championship Series and put the Giants in last year's World Series. But when you remember that baseball's a business, anything's possible.
And if catcher Hector Sanchez has a successful spring while others slump, the Giants might revisit the old-fashioned notion of keeping their best 25 players, regardless of position. A three-catcher contingent would allow the Giants to use one of them as a pinch-hitter in any given game.
Potential complications include Ishikawa and Adrianza being out of options and Hicks and Maxwell being non-roster players. Duffy, Duvall, Brown, Perez and Sanchez have options remaining.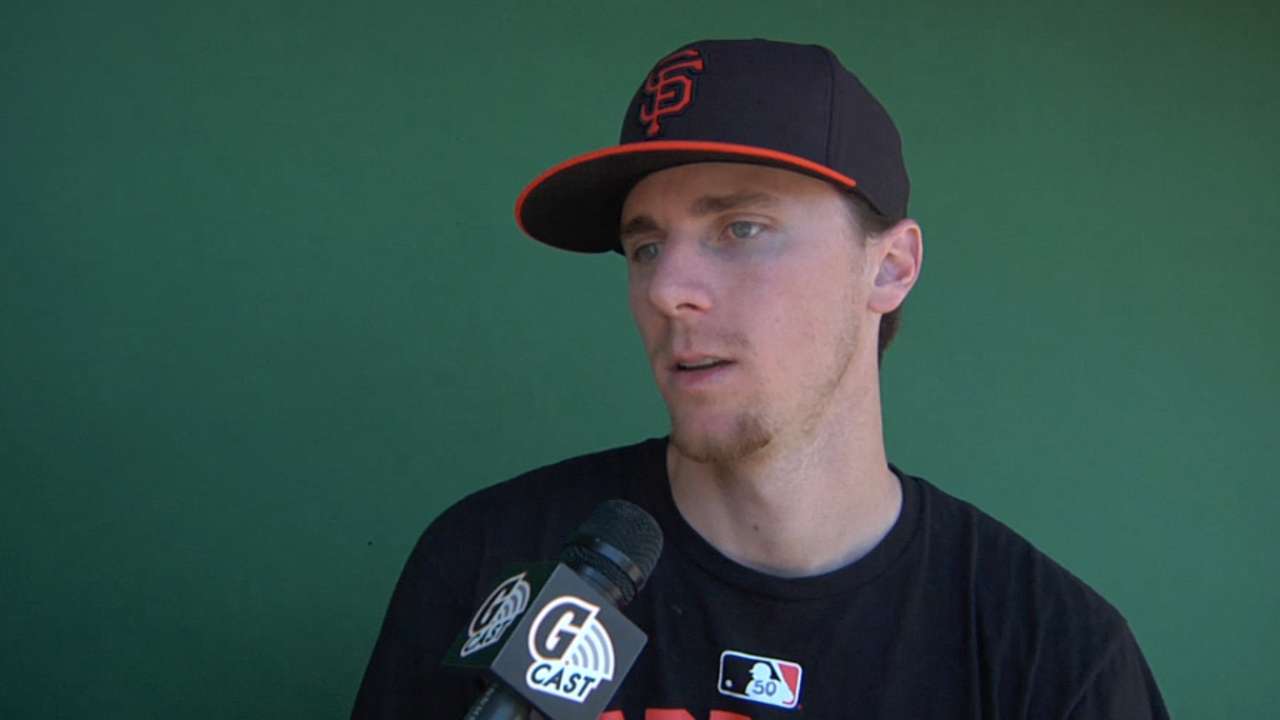 Duffy's outlook regarding the crowded competition is probably typical.
"I have to show them that I'm prepared to make their roster Opening Day, and if they feel the need for me to be waiting in Sacramento, then I'll be ready for that as well," he said. "I'll have the same mentality as I did last year: Do what I can to help the Sacramento team win games, and then when San Francisco's ready, do the same thing to help them."
Chris Haft is a reporter for MLB.com. Read his blog, Haft-Baked Ideas, and follow him on Twitter at @sfgiantsbeat. This story was not subject to the approval of Major League Baseball or its clubs.