Short-handed Twins get work in on defense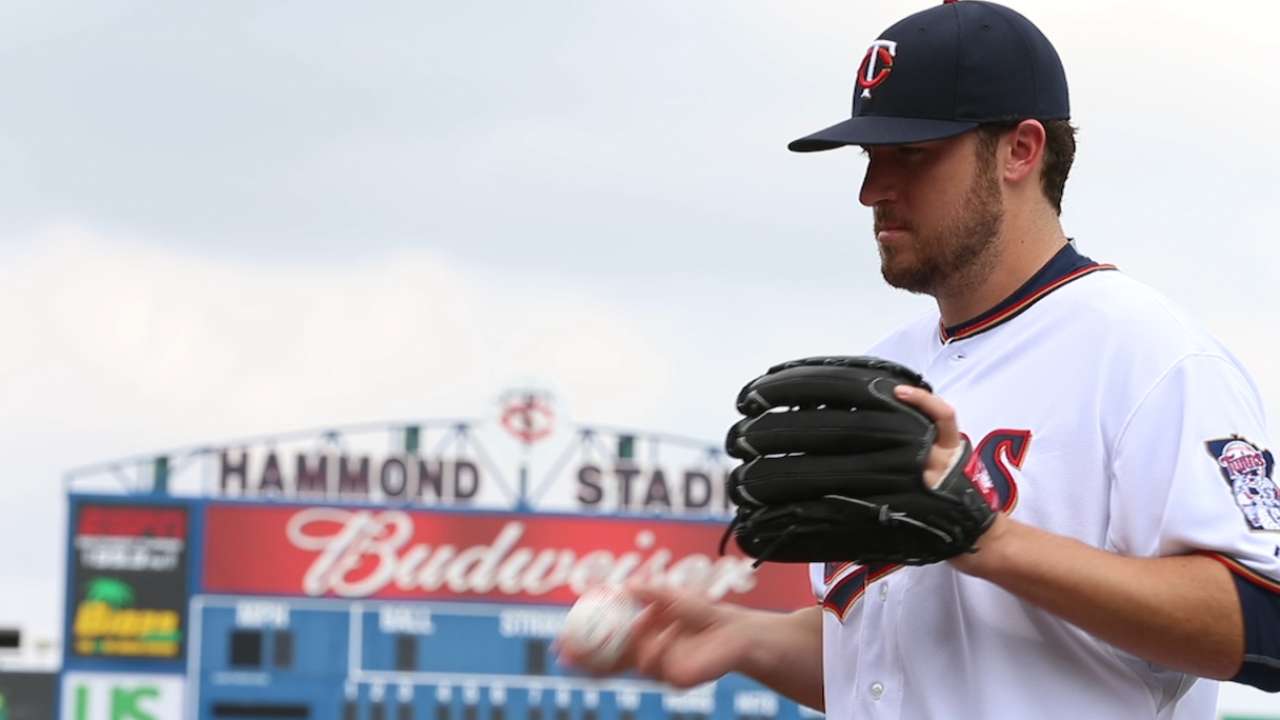 FORT MYERS, Fla. -- The Twins had a short-handed squad on Monday, but they did their best to iron out the fundamentals. Five of the team's players were missing from practice due to illness, but the club still practiced popups and cutoffs on the big field at Hammond Stadium.
Manager Paul Molitor said his players got some important work in on Monday. Things got scrambled a bit because of some of the missing players, but the Twins practiced on prioritizing who should call for any fly ball. Molitor said that he only saw one mistake -- a catcher calling off a corner infielder on a popup -- but he was generally pleased with the day's results.
"We spent time talking about that this winter quite a bit," the skipper said. "We knew that this day was going to be challenging. My thought process was to get everybody on the same field. It was almost as important to be an observer as it was to be a participator, especially for some of the young guys."
Five players -- catcher Kurt Suzuki, pitcher Trevor May and outfielders Byron Buxton, Jordan Schafer and Oswaldo Arcia -- left the facility before practice due to flu-like symptoms. Molitor said that he's not certain whether any of those players will be able to return on Tuesday.
The Twins do know, however, that Spring Training games are right around the corner. Minnesota will play its first exhibition game on Wednesday against the University of Minnesota, while the Grapefruit League schedule will start in earnest on Thursday. Molitor didn't want to announce his pitching plans, but he said that Jose Berrios and veteran reliever Glen Perkins will pitch in Wednesday's game.
"I think you'll probably see Berrios out there, and we're going to have a lot of other guys that will probably go one inning," he said. "Perkins was originally going to go in the fifth, but now I'm thinking of maybe pitching him in the third. We're going to have young kids out there pitching, for the most part."
The game will be especially fun for Perkins, an All-Star in each of the last two seasons, because he pitched for the University of Minnesota. The left-hander said he contributed to building his school's new baseball stadium, but he doesn't want to give away any gifts on Wednesday.
"I don't want any of these kids going home with a story. I'm going to do my best not to give them a story," Perkins said. "Hopefully, I'll face three guys, get them out, get off the field."
Spencer Fordin is a reporter for MLB.com. This story was not subject to the approval of Major League Baseball or its clubs.