Rodon prefers to let his game do the talking
Club's top prospect an avid outdoorsman, understated in his approach at White Sox camp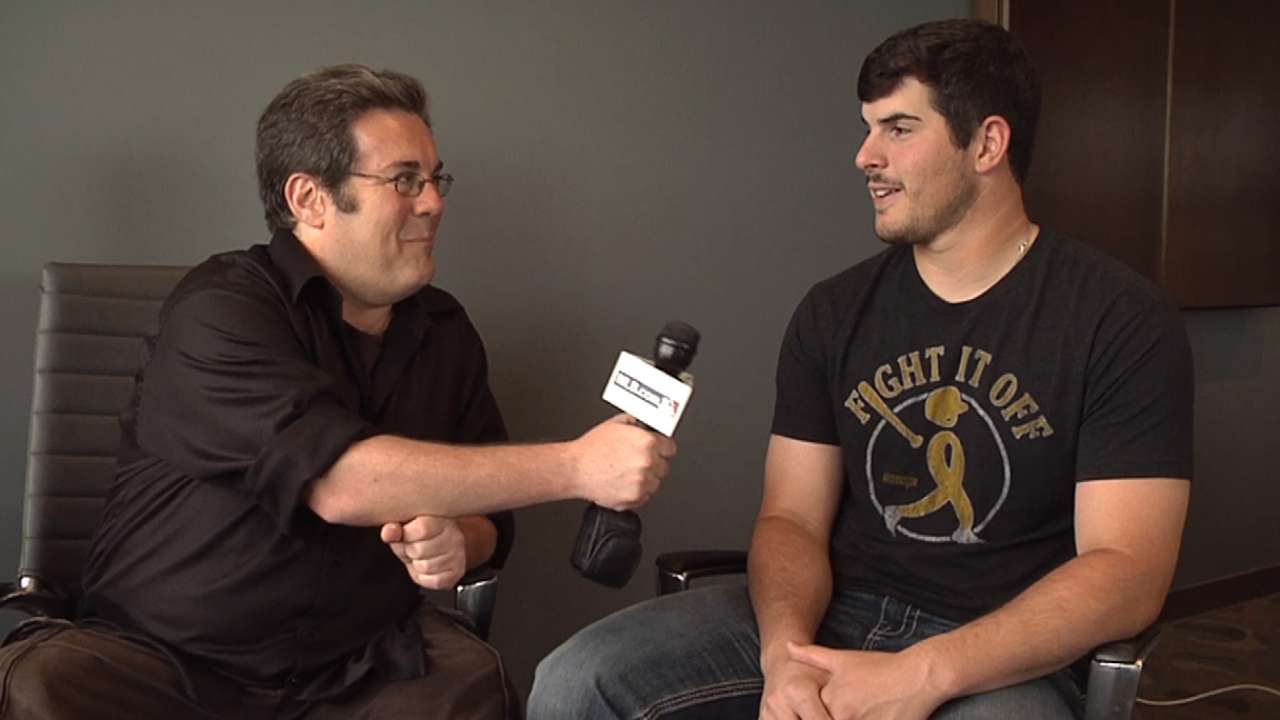 GLENDALE, Ariz. -- It hasn't taken long for left-hander Carlos Rodon to grasp the Chicago bragging-rights battle between the Cubs and White Sox. That point was made evident during a sit-down interview with MLB.com on Monday, when Rodon spoke about a trip to Chicago he made while pitching for Team USA in 2013.
"Unfortunately, we went to Wrigley," said the understated Rodon with a smile.
"Beautiful park but crosstown rival," added Rodon, almost reinforcing what he deemed to be obvious.
Rodon makes his Cactus League debut Friday when the White Sox take on the Padres in Peoria, Ariz. Baseball's No. 14 prospect per MLB.com doesn't seem overwhelmed or nervous about the starting opportunity, which was afforded to him because of the avulsion fracture in the right foot of staff ace Chris Sale.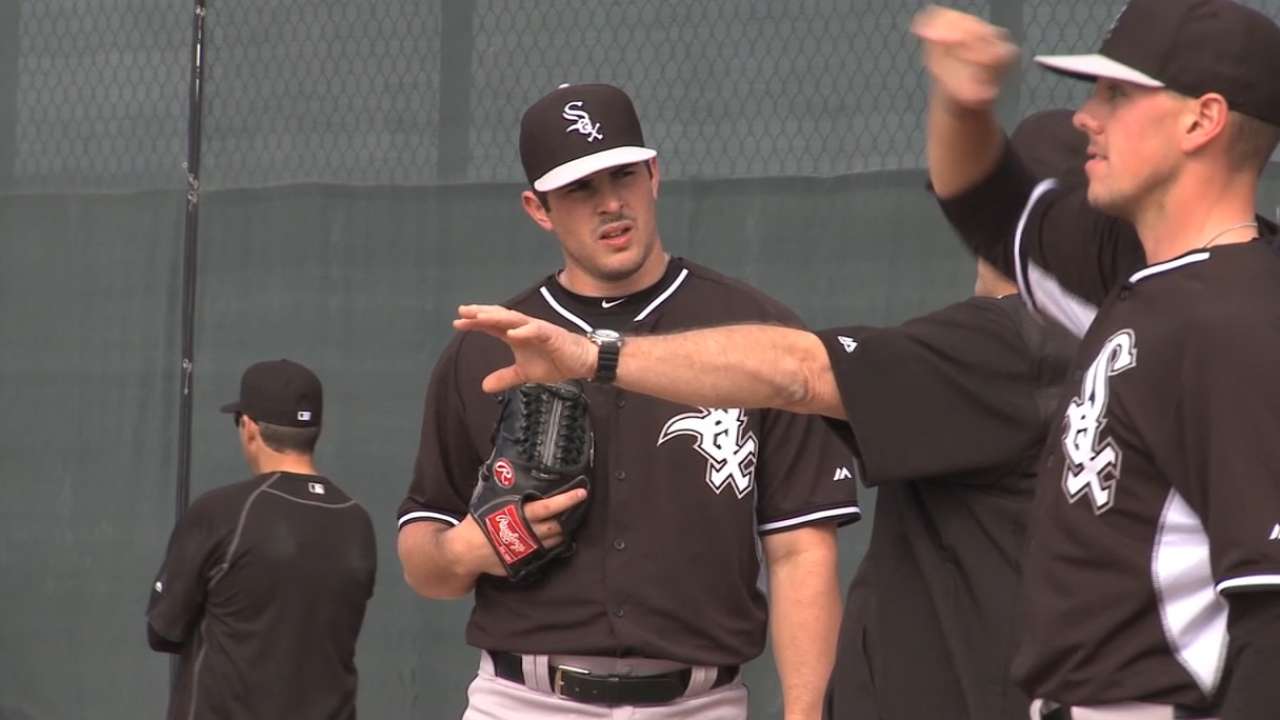 But there's more to the 22-year-old Rodon than his wipeout slider and calm personal demeanor put up against his bulldog bravado on the mound. For example, Rodon is an avid fisherman and hunter who has just taken up deer hunting.
This past year, Rodon went fly-fishing in the Appalachian Mountains and caught a 22 1/2-inch rainbow trout.
"Nothing too special. A nice-sized fish," Rodon said. "It was a fun fight."
As far as any special items picked up by Rodon after receiving a franchise-record $6,582,000 signing bonus, he bought a vehicle.
"Another Jeep," Rodon said. "A nicer Jeep."
Rodon worked on his changeup while playing catch with Chris Beck on Monday, throwing it from 60 or 70 feet and stating that the pitch felt better. He has spent this Spring Training focused on that pitch and his fastball command, while staying relatively quiet, listening and observing.
Jeff Samardzija said that Rodon passes "the old mouth test," in that Rodon doesn't open it too much. Rodon doesn't see any other approach as a rookie.
"If you are a young guy just starting up in the organization, especially in big league camp with all the veterans around," Rodon said, "the last thing they want to hear is a young guy opening up and speaking a lot."
His pitching will do most of the talking Friday, a start that could be the first step to propel Rodon toward the city of Chicago he has enjoyed during brief visits. He preferred his summer stays over winter at SoxFest, but is ready for the cold weather of October if it means pitching in the postseason.
"Great places to eat, nice people," Rodon said. "Beautiful town. Beautiful city. A little upbeat, a little fast-paced for me, but I like it."
Scott Merkin is a reporter for MLB.com. Read his blog, Merk's Works, and follow him on Twitter @scottmerkin. This story was not subject to the approval of Major League Baseball or its clubs.