Spring pitching order offers hint at Braves' rotation plan
With Teheran likely set for Opening Day, potential starters fall into place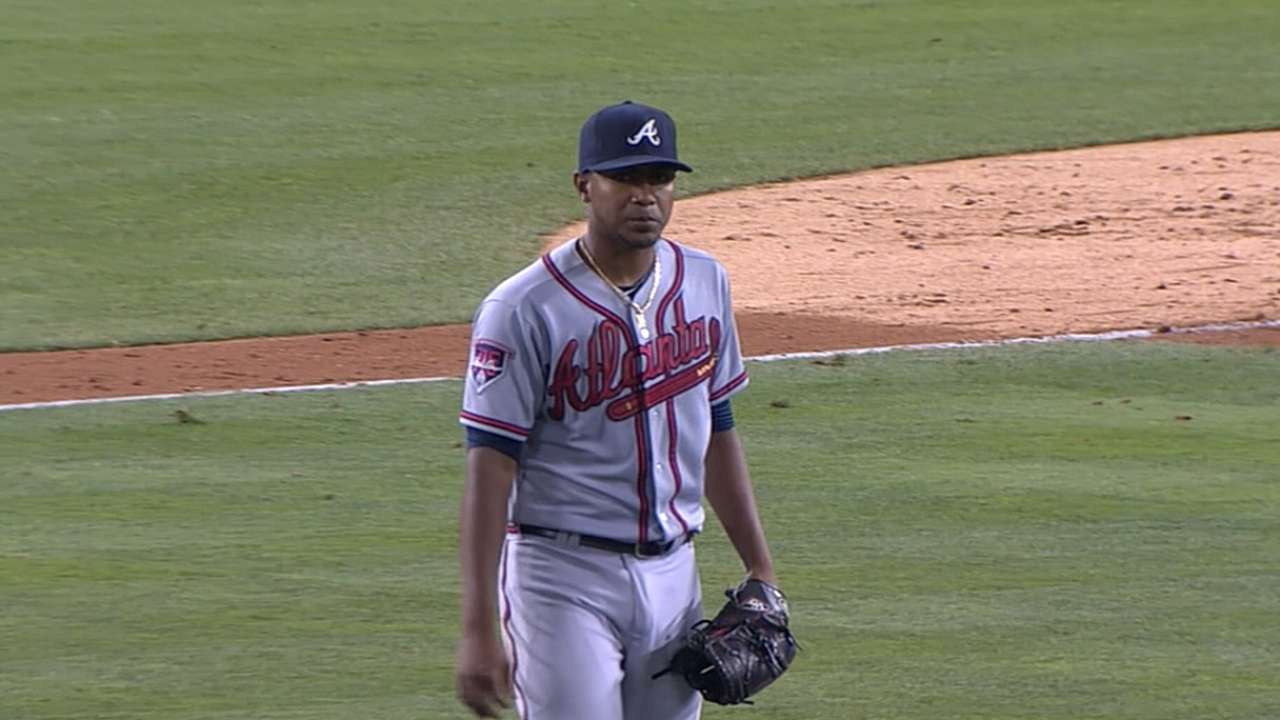 LAKE BUENA VISTA, Fla. -- Less than a year after Kris Medlen and Brandon Beachy suffered season-ending elbow injuries approximately 24 hours apart, the Braves are not going to announce their rotation plans during the first week of March.
But the club indicated their plans when they announced who will serve as starters through the first five days of the Grapefruit League season.
Fifth-starter candidate Wandy Rodriguez will start Wednesday's spring opener against the Mets, and Julio Teheran will get the start in Thursday's game against the Tigers in Lakeland, Fla. Alex Wood will toe the rubber for Friday's game against the Nationals.
Shelby Miller will pitch his first game in a Braves uniform when he starts Saturday's split-squad contest against the Tigers. Mike Foltynewicz, another fifth-starter candidate, will start the other split-squad game that day against the Mets in Port St. Lucie. Mike Minor will round out the rotation when he starts Sunday against the Astros in Kissimmee.
Braves manager Fredi Gonzalez has already confirmed that barring an unforeseen setback, Teheran will make his second Opening Day start. Thus, based on the alignment of the Grapefruit League rotation, it appears the left-handed Wood is projected to pitch the second game of the regular season and be positioned between a pair of right-handers -- Teheran and Shelby Miller.
Minor would then be in line to fill the rotation's fourth spot and start the April 10 home opener against the Mets.
The battle for the rotation's fifth spot will be interesting as Rodriguez and Eric Stults, who will follow Teheran in Thursday's game, will attempt to prove that they are more worthy of the spot than Foltynewicz, the club's top pitching prospect who might need a little more seasoning at the Minor League level.
Mark Bowman is a reporter for MLB.com. This story was not subject to the approval of Major League Baseball or its clubs.