Rain cancels workout; Fiers to start exhibition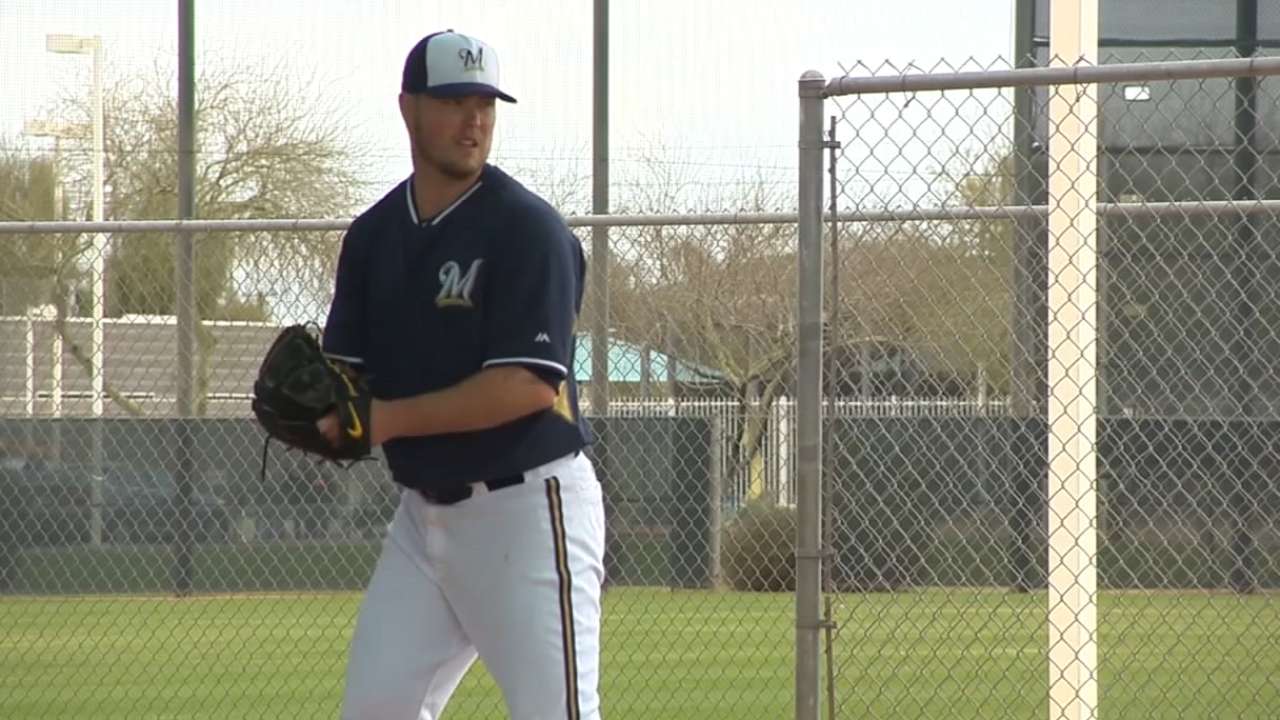 PHOENIX -- Last Call is a spot for all the notes and anecdotes from Brewers camp that didn't find a home elsewhere on the site. Today, Mother Nature reports to camp:
• Rain forced the Brewers to cancel most of Monday's scheduled workout, including live batting practice sessions for eight pitchers, mostly relievers.
Instead, those pitchers got their work in on covered mounds at Maryvale Baseball Park, while hitters took batting practice in the indoor cages.
Actually, it's a pretty good day for us to do this," manager Ron Roenicke said. "It's kind of a down day for the guys that need to throw. Some of the bullpen guys, they don't necessarily need to see hitters again, so it doesn't work out too bad for us."
Roenicke hopes the weather is better on Tuesday, because he wants to work on pop-up and cut-off drills before the team's first exhibition game on Wednesday against the University of Wisconsin-Milwaukee.
• Speaking of that game, Roenicke said right-hander Mike Fiers will get the start, and hard-throwing relievers Corey Knebel and Taylor Williams are among the other pitchers scheduled to work against the Panthers. Roenicke hasn't announced who will start the next day, when the Brewers open Cactus League play in Tempe, Ariz., against the Angels.
• Jimmy Nelson reported no ill-effects on Monday, a day after throwing a live batting practice session that had been delayed by a hamstring tweak. The issue is a minor one, but it will cost Nelson one of his scheduled Cactus League starts, Roenicke said.
"You could say he's behind, but do they really need all those games?" Roenicke said. "I don't know."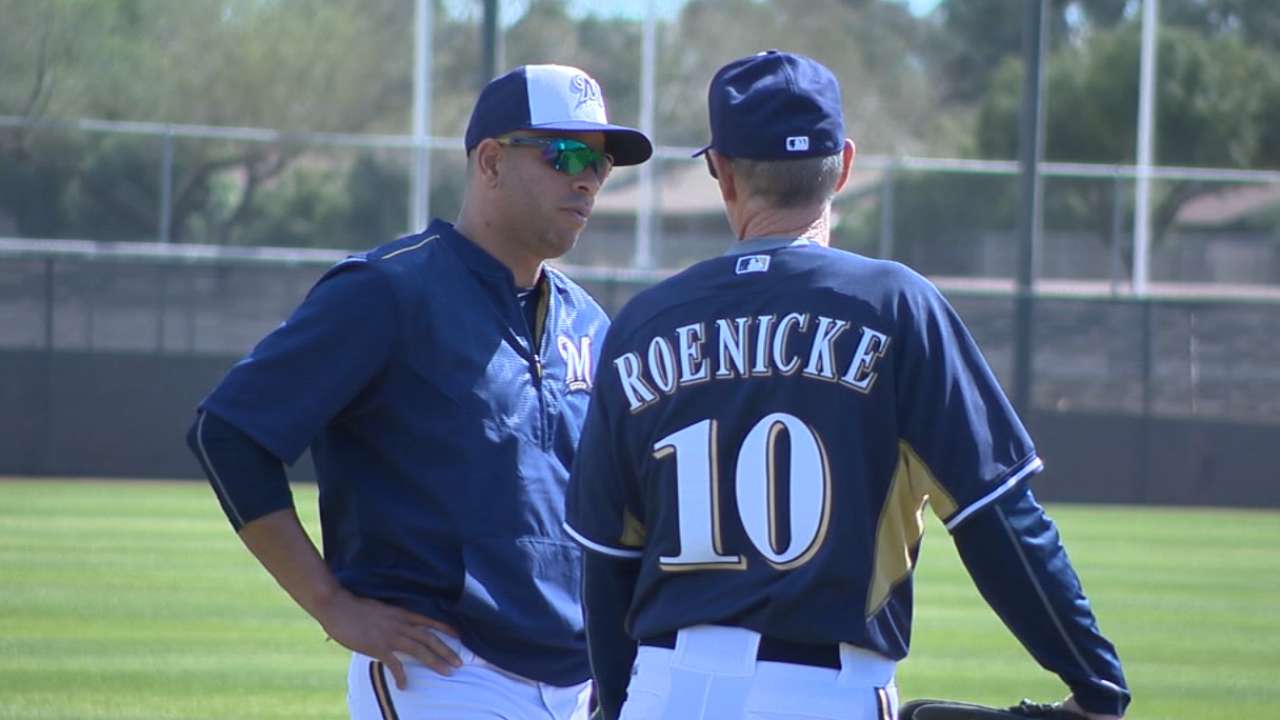 • Aramis Ramirez's cell phone didn't light up as much as you'd think after he announced last week that 2015 will be his final season.
"Most of the people who know me, they knew this was going to be my decision," Ramirez said.
However, he did surprise some Brewers teammates, many of whom have stopped by Ramirez's locker in recent days to express their admiration for his long Major League career.
• Adding to Luis Jimenez's case to crack the Brewers' roster as a utility man: He signed as a catcher, and played his first pro season at that position. Roenicke, always on the lookout for an emergency catcher, didn't know that until this week, and called it, "huge."
Adam McCalvy is a reporter for MLB.com. Read his blog, Brew Beat, and follow him on Twitter at @AdamMcCalvy. This story was not subject to the approval of Major League Baseball or its clubs.