Wood, Jackson battling for fifth spot in rotation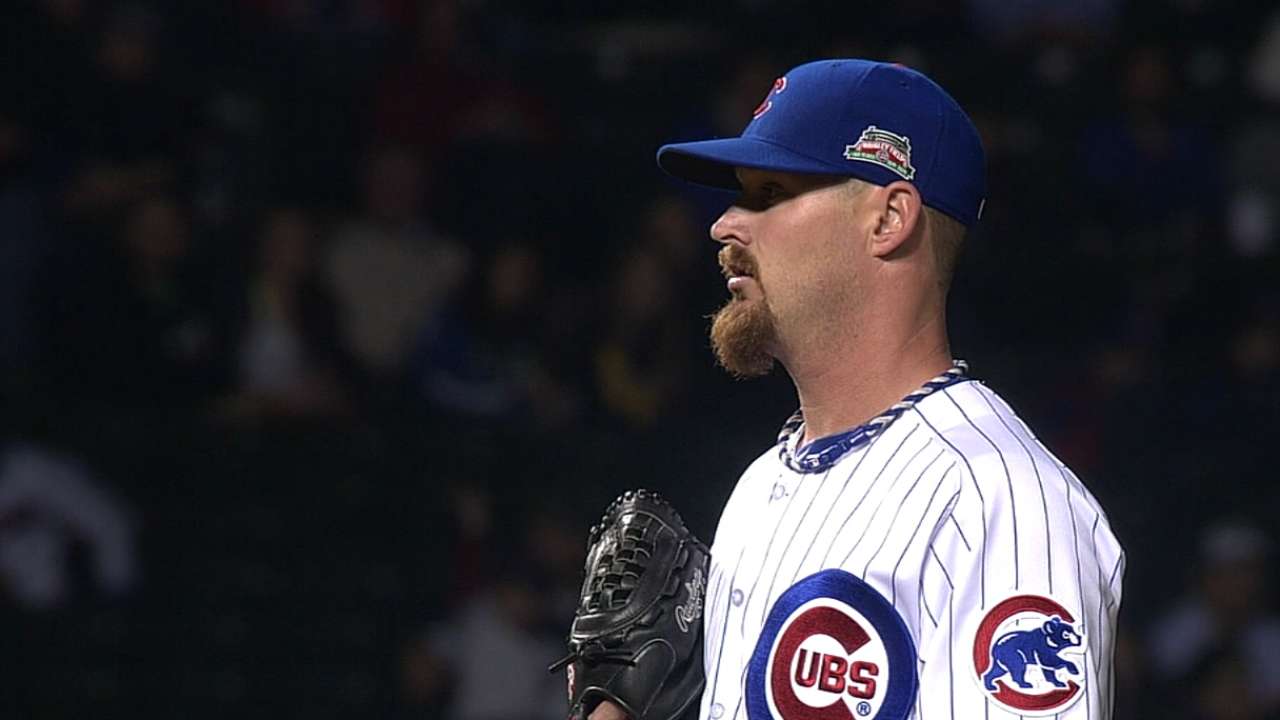 "Everybody understands what's going on here," Maddon said Monday. "There are no dummies."
Maddon also is quick to point out that things change. A lot can happen between the start of Cactus League games Thursday and the end of camp.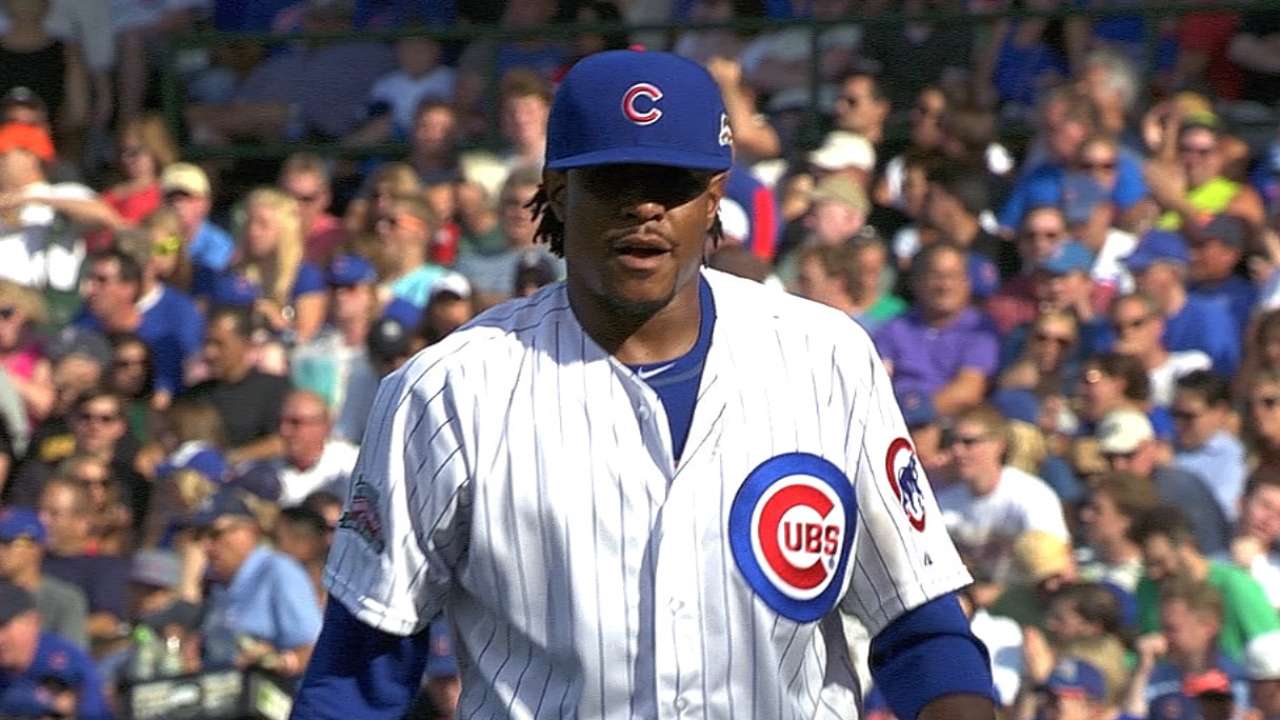 "They're very competitive and the fact we have a lot of folks for some really narrow choices, it's going to be an interesting spring," Maddon said. "I know that competition normally brings out the best in everyone."
Wood, who will start Thursday against the Athletics in the Cactus League opener, compiled a 5.03 ERA in 31 starts last season after a 3.11 ERA in 32 starts in 2013. Jackson, who has a 5.58 ERA and 14-33 record in two seasons with the Cubs, will make his first spring start Monday against the Padres.
Maddon has been honest with the players about where they stand.
"The line I like is that, I'm not going to lie to you," Maddon said. "If I tell you the truth, you might be upset with me for about a week or two, but then you're going to be OK. But if I lie to you, you're going to hate me forever. If you shoot somebody between the eyes honestly, they might leave the room upset, they might slam the door, they might drive out of the parking lot quick, they might go home and hopefully not hit their dog. Eventually, they come back because you told them the truth. Every professional person I've ever been around really appreciates that."
• Dr. Ken Ravizza, whom the Cubs have hired as a mental skills consultant, will meet with the position players on Wednesday. He has already talked to the pitchers this spring.
• Maddon will not go to Las Vegas March 13-14 for the Cubs' split-squad games there. His daughter, Sarah, is expecting a child and her due date is March 14.
• Quote of the day: "The moment you're able to, I want to go down and see [Cuba] for myself. On top of that, I want to see their classic cars probably as much as I want to see their shortstops. I really want to go down there." -- Cubs manager Joe Maddon.
Carrie Muskat is a reporter for MLB.com. She writes a blog, Muskat Ramblings, and you can follow her on Twitter @CarrieMuskat. This story was not subject to the approval of Major League Baseball or its clubs.