Showalter: Young O's revere Hardy
Shortstop, along with infield mates, sharp in drills
SARASOTA, Fla. -- Midway through his team's Monday morning infield drills on the field known as Camden Yards South, Orioles manager Buck Showalter shared a tidbit about J.J. Hardy.
"You should hear our younger players when they talk about him," said Showalter of his Gold Glove shortstop. "They speak with reverence. Absolute reverence. That gives you an idea of his standing in the game right now."
Hardy appeared to be in midseason form throughout the session. Manny Machado drew audible praise from Showalter during bunt drills, Jonathan Schoop turned double-play feeds effortlessly and Chris Davis looked particularly agile at first base during cutoff plays.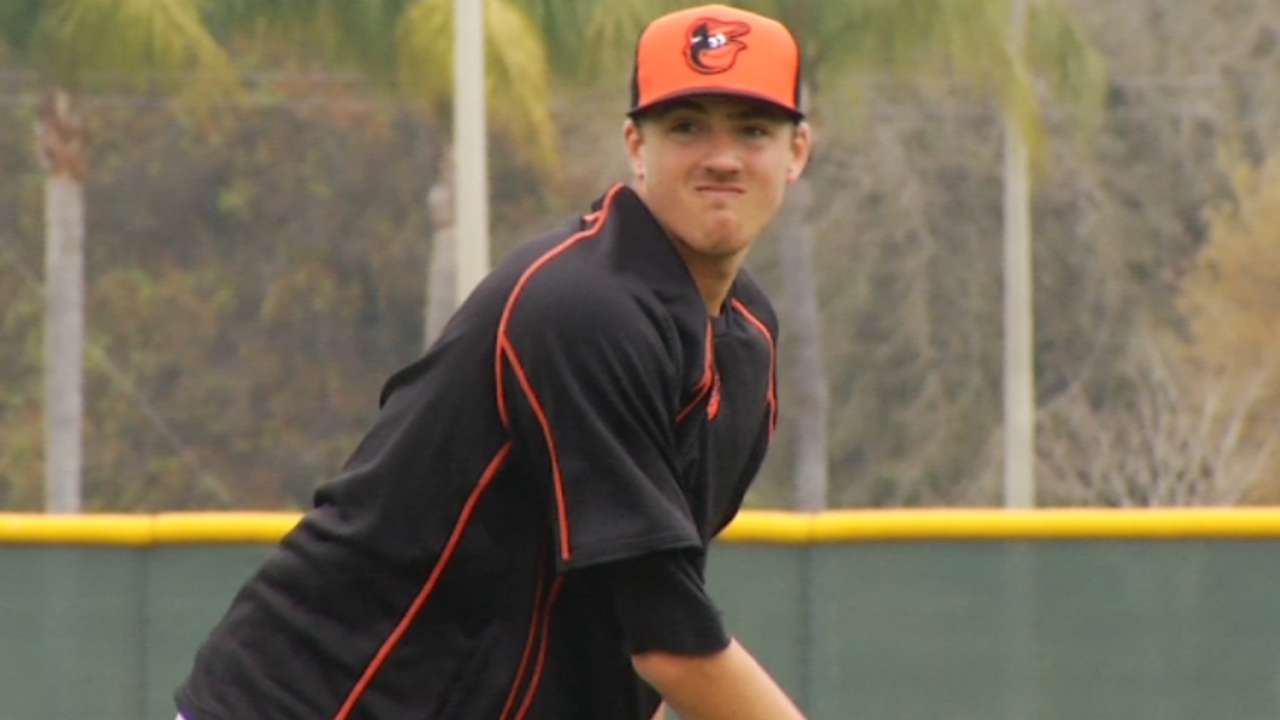 Kevin Gausman, who will start Wednesday in the O's Grapefruit League home opener against the Tigers, turned in an impressive bullpen session later in the morning, consistently hitting the bottom of the strike zone -- marked by a series of brightly-colored strings -- under the watchful eye of pitching coach Dave Wallace.
Gausman's final offering, a nasty two-seamer that tore through the bottom of the strike zone as it crossed the plate, earned him a spirited fist pump from Wallace.
Showalter and executive vice president of baseball operations Dan Duquette were also on hand for the session.
Up next: The Orioles will travel to Lakeland, Fla., on Tuesday for their 1:05 p.m. ET Grapefruit League opener against the Tigers.
Baltimore righty Ubaldo Jimenez will be opposed by Detroit lefty Kyle Lobstein.
Jimenez will be looking for similar results to those he achieved in last year's Orioles debut, when he threw two scoreless innings against Philadelphia at Ed Smith Stadium. Jimenez held the Phillies hitless, striking out three without walking a batter.
Davis, Hardy, Adam Jones, Machado, Matt Wieters and Steve Pearce are not expected to make the trip.
A full assortment of O's starters will likely take the field at Ed Smith Stadium on Wednesday at 1:05 p.m. when Gausman opposes Tigers righty Anibal Sanchez in Baltimore's spring home opener.
Michael Kolligian is a contributor to MLB.com. This story was not subject to the approval of Major League Baseball or its clubs.