With lineup set, A's ready for Cactus League opener
Melvin has order for game vs. World Series champion Giants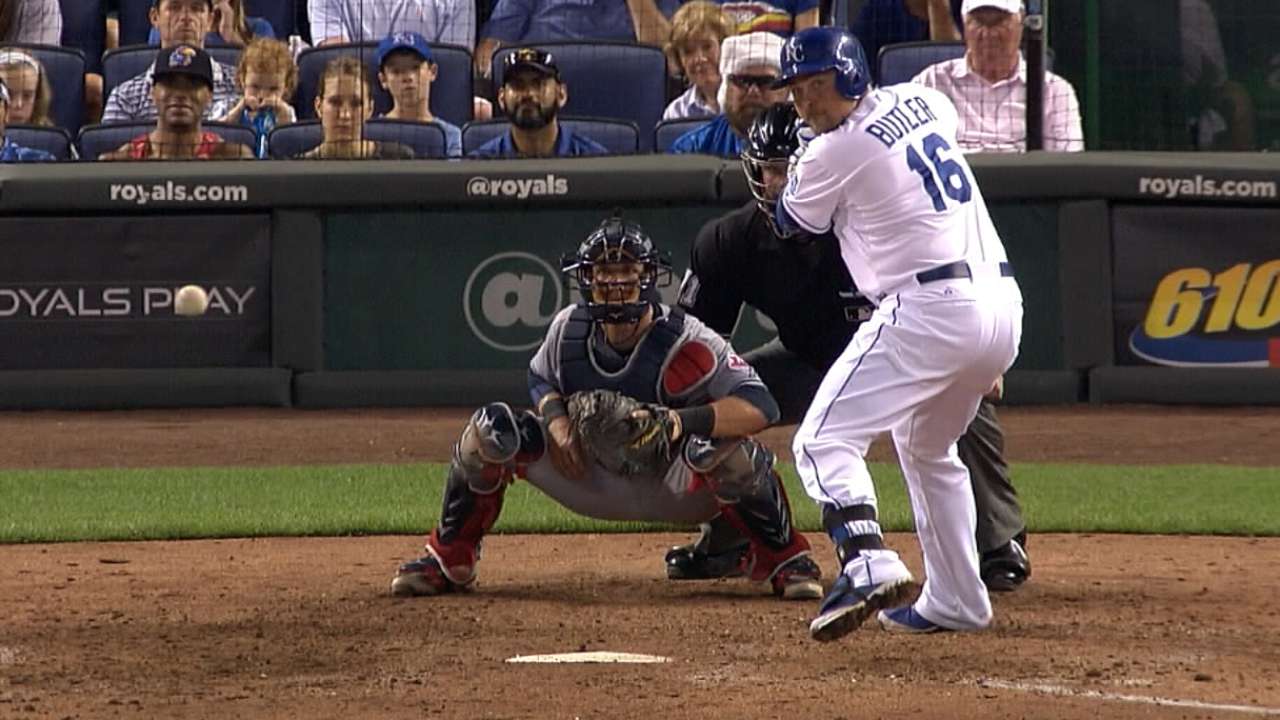 MESA, Ariz. -- The A's first spring exhibition game on Tuesday will be no easy chore. Not with Giants lefty Madison Bumgarner standing on the mound.
"He just finished pitching like a week ago, didn't he?" A's manager Bob Melvin quipped, in reference to Bumgarner's MVP performance in the World Series.
The good news is that Bumgarner, already named the Giants' Opening Day starter, is expected to pitch only one inning against the A's, who will counter with southpaw Brad Mills in their Cactus League opener at the renovated Hohokam Stadium. First pitch is scheduled for 12:05 p.m. PT.
Melvin said Monday he "wadded up three different pieces of paper to get the right lineup," a right-handed-heavy batting order that looks like this:
1. Craig Gentry, RF
2. Marcus Semien, SS
3. Ben Zobrist, 2B
4. Billy Butler, 1B
5. Brett Lawrie, 3B
6. Nate Freiman, DH
7. Mark Canha, LF
8. Josh Phegley, C
9. Sam Fuld, CF
Melvin is not set on any one lineup for the regular season and plans to use dozens, as he has in the past. Center fielder Coco Crisp, who will be held out of the club's first few games because of an eye infection, is one of few players who will actually be locked into one spot. Behind the speedy leadoff man, Melvin listed off several options to bat second, including Semien, Gentry, Fuld and Lawrie.
Beyond his batting order, Melvin and his staff will also be observing the tendencies of his hitters and pitchers who could potentially be in danger of violating MLB's new pace-of-play regulations.
"The coaches are monitoring it right now," Melvin said. "Spring Training is a time when you don't want to make guys uncomfortable right away, so you'll monitor who the potential offenders maybe are, and they all know what they maybe have to do at this point, and then we'll just kind of monitor it."
Jane Lee is a reporter for MLB.com. This story was not subject to the approval of Major League Baseball or its clubs.