Norris turns 30, eyes first 200-innings season
O's righty feels he's in best shape of career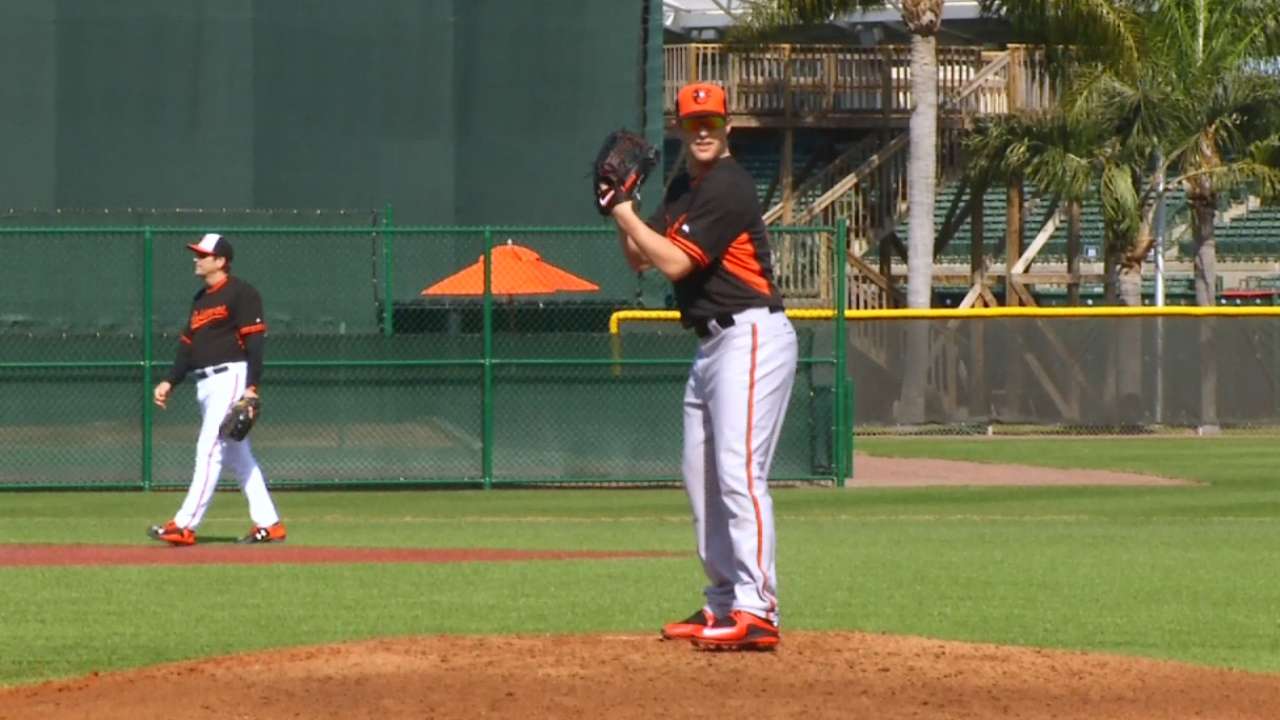 SARASOTA, Fla. -- When asked what number he'd most like to see on his baseball card a year from now, Bud Norris didn't hesitate.
"Two hundred," beamed the Orioles' birthday boy.
"Two hundred innings."
Norris, who turned 30 on Monday, would set a career high with such an achievement (he pitched 186 innings for Houston in 2011). The right-hander believes that superb conditioning makes the goal both realistic and attainable.
"I felt I was in the best shape of my life last year, and I can say the same thing this year. I feel a little bit better, actually. Going out there consistently every five days and putting up innings is really what it's all about," said Norris, who logged 165 1/3 innings for the Birds last year.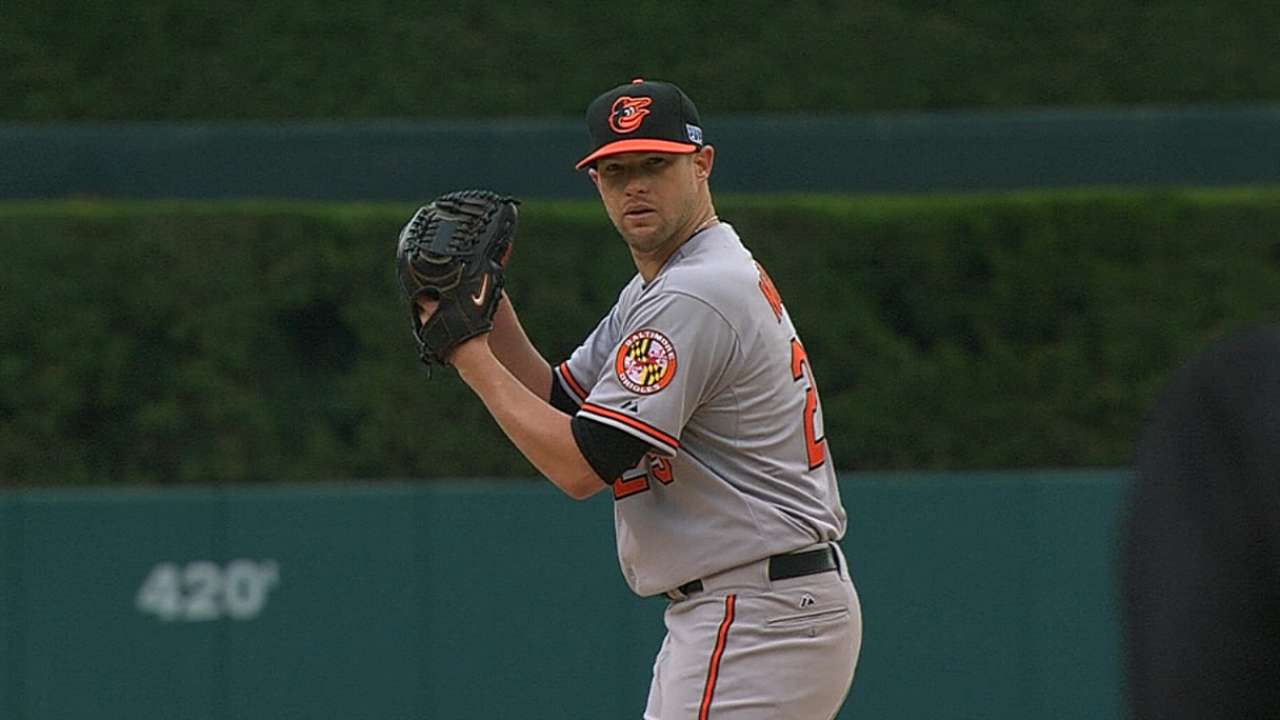 "I'm glad when I hear that two hundred innings is a guy's goal," said Oriole manager Buck Showalter. "It's a big deal. It's associated with consistency and taking the ball every fifth day.
"Bud doesn't want to come out of a game -- ever. I've never had Bud not fight coming out of a game, and that's fine with me."
While it was clear last spring that Norris would earn a spot in the rotation, 15 regular-season wins and a victorious effort in the American League Division Series-clinching victory over Detroit have made him a cornerstone of the 2015 staff.
"Coming to a new culture here with Baltimore was the best thing to ever happen to me, in all honesty," he said. "Having a fresh start last year with this team and this city and this organization was something that I was looking forward to in my career."
Norris says that the Orioles' successful 2014 campaign has produced a discernible carryover effect in camp.
"With the things that we accomplished last year, there are really positive vibes," he said. "I saw a lot more smiles quicker and earlier around camp."
And a happy camp is a productive camp, according to Norris.
"Absolutely, he said. "We're smiling for a reason. We had a great year last year. We know there's a lot of hard work ahead, but we really enjoy what we do. To go out there and play baseball every day? We're truly blessed."
Have there been any other noticeable differences in camp as a result of last year?
"Absolutely. It's loose, and that's a good thing," said Norris. "We have a lot of good people in our clubhouse that really root for each other and root for the city and root for the team. When you have people around you that support you and get the best out of you, that's what you want."
Norris boasts his biggest smile when the discussion turns to batterymate Matt Wieters, who missed most of last season after sustaining an injury in May that required Tommy John surgery.
"I'm extremely excited to get Matt back behind the plate, not only from the throwing side of the game, but also from the leadership standpoint," Norris said. "Understanding the opposing lineups, the way he calls games and of course, the way he contributes offensively.
"We missed a big piece of our clubhouse last year. To get him back healthy is going to make us that much better."
Michael Kolligian is a contributor to MLB.com. This story was not subject to the approval of Major League Baseball or its clubs.