Royals' feeling is they have winning chemistry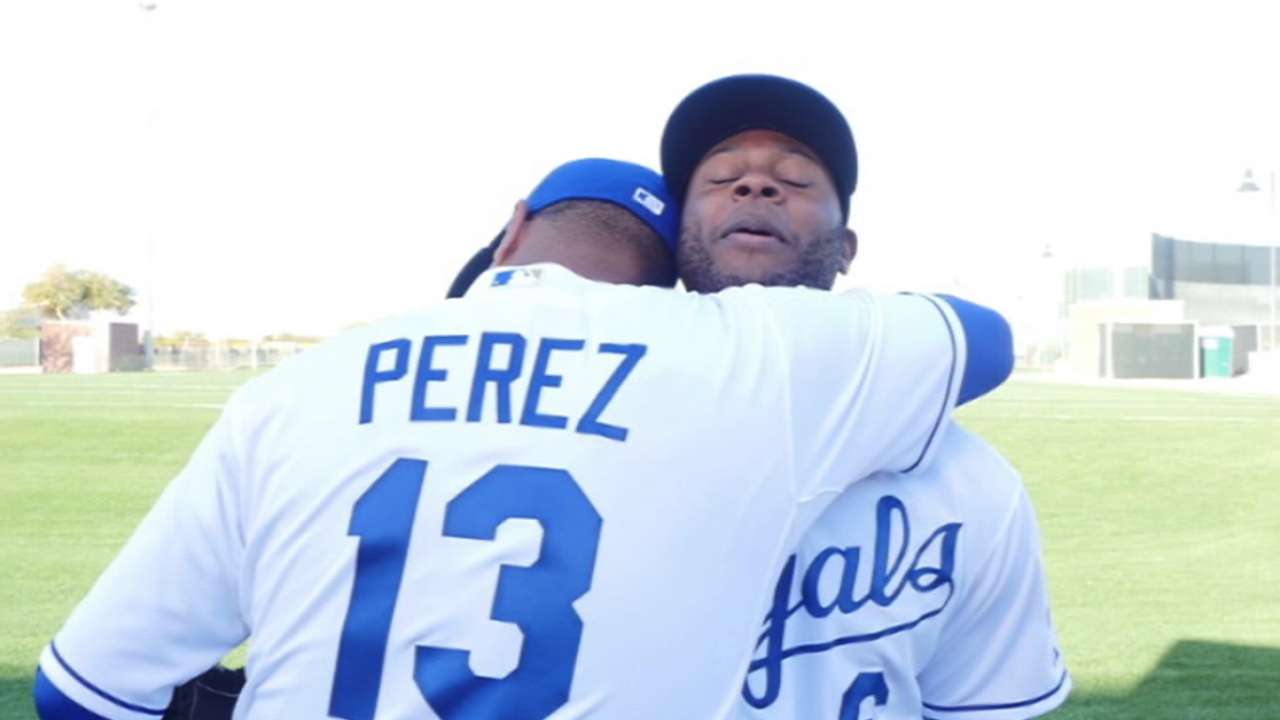 SURPRISE, Ariz. -- This collection of Royals always has been a pretty loose group. If it's not catcher Salvador Perez needling center fielder Lorenzo Cain on Instagram, it's outfielder Jarrod Dyson poking fun at incoming rookies in camp.
It's that type of playful camaraderie that manager Ned Yost appreciates.
"We've got guys who do a great job of keeping everyone inside that locker room loose," Yost said. "Our chemistry inside that locker room is really fantastic. It's a group of guys who really enjoy each other. They really enjoy playing with each other and really have fun with each other.
"It's meant to be fun. The game is meant to be played having fun while you're doing it. Makes it better that way."
Jeffrey Flanagan is a reporter for MLB.com. Follow him on Twitter at @jflanagankc. This story was not subject to the approval of Major League Baseball or its clubs.