Utility man Campbell ready to step in anywhere
Primarily a corner infielder, backup is adding catching to repertoire this spring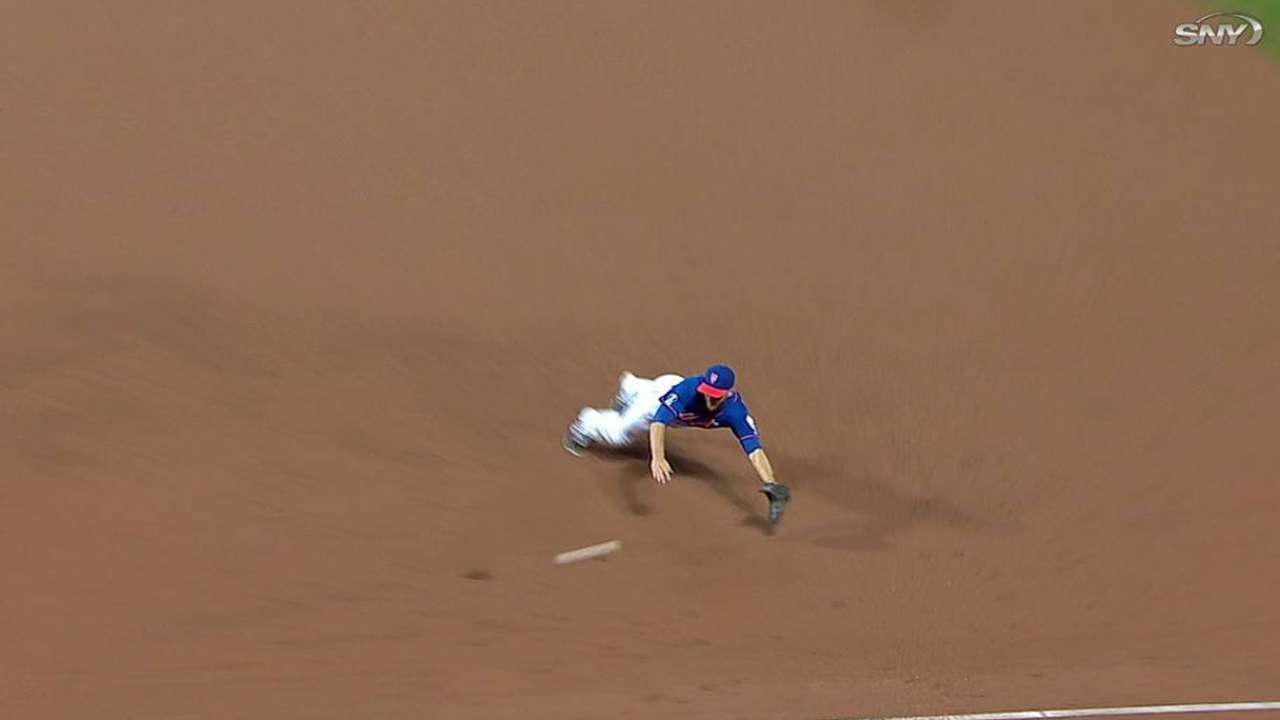 PORT ST. LUCIE, Fla. -- Before full-squad workouts officially began last month, Mets jack-of-everything Eric Campbell spent his mornings with the organization's catchers, learning to play that position. Campbell will serve as the Mets' emergency catcher this season, should something happen to both Travis d'Arnaud and Anthony Recker in the same game.
Campbell will also serve as the Mets' backup first baseman and third baseman, moonlight as an outfielder and perhaps even a middle infielder. Though he appears to have been somewhat marginalized by the team's offseason acquisition of outfielder John Mayberry Jr., another right-handed-hitting bench bat with even more power, Campbell is making up for it with versatility.
"He's going to wear every one of those gloves that's in his bag this spring," manager Terry Collins said. "He's going to play at third. He's going to play a little bit in the outfield. He's that kind of a guy."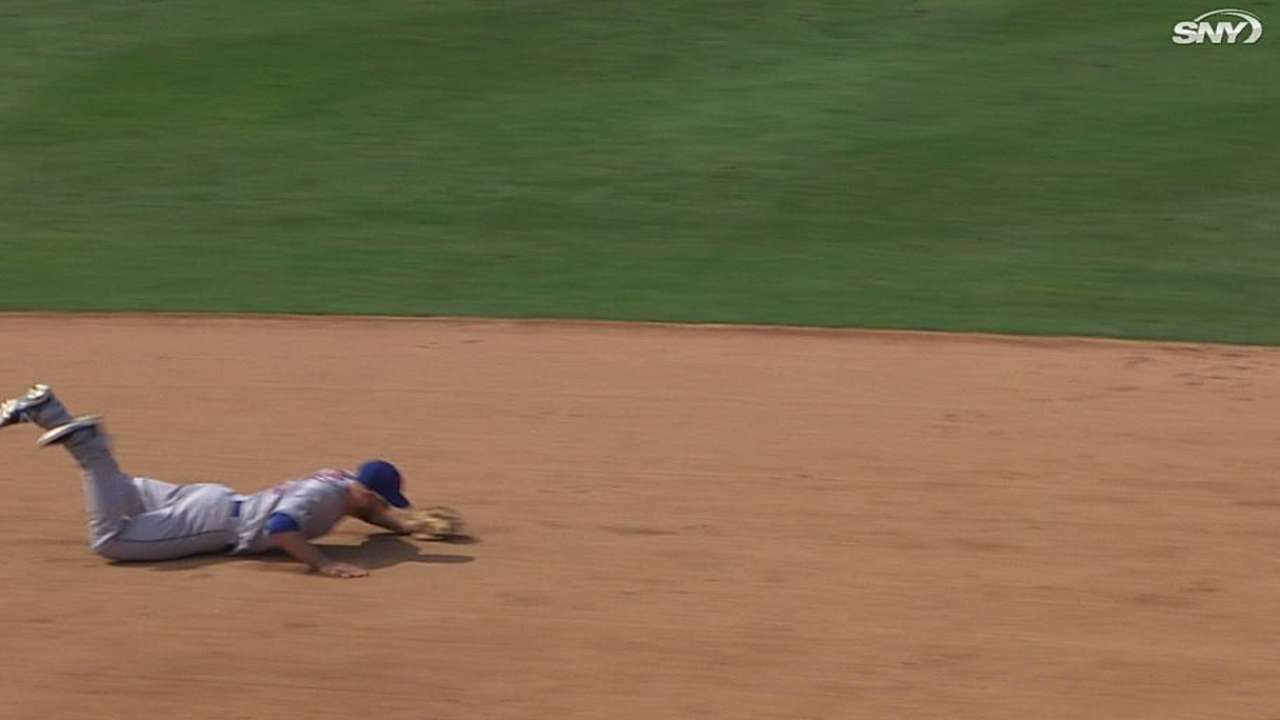 Scheduled to receive most of his spring reps at first and third base, Campbell would never stray from those positions in a perfect world. But the Mets still want to prepare him for other scenarios. As the Grapefruit League schedule progresses, they will not hesitate to use Campbell late in games at shortstop or second base, and may even stick him at catcher.
Last year, because of third baseman David Wright's shoulder injury and first baseman Lucas Duda's struggles against lefties, the rookie Campbell saw significant time in the starting lineup, batting .263 with a .680 OPS and hitting two of his three home runs against lefties. This year, the Mets hope Wright stays healthy and plan to shift Michael Cuddyer to first base against lefties. That leaves Campbell without a regular gig, though Collins believes other opportunities will surface.
"We've discussed many times that David's going to need days off," Collins said. "I don't think you want to stick just anybody over there. We know Eric Campbell can play third. We saw it last year. And another big part of this team is that if we talk winning -- and we talk it a lot -- one of the facets that you'd better have is some guys who can come off the bench, and when they play out there, you don't miss your starting player. Those quality players get the job done."
In addition to Campbell, the Opening Day bench is slated to include Mayberry, outfielder Kirk Nieuwenhuis, middle infielder Ruben Tejada and Recker. Of the four, only Mayberry boasts a significant track record of success off the bench.
"We don't have as many veteran guys as you'd maybe like to have," Collins said. "Therefore, we've got to maximize getting these younger guys those opportunities so they understand what it's like."
Anthony DiComo is a reporter for MLB.com. Follow him on Twitter @AnthonyDicomo. This story was not subject to the approval of Major League Baseball or its clubs.