Archer plans to keep plenty in his tank for stretch run
In eighth Spring Training, Rays righty knows not to push himself early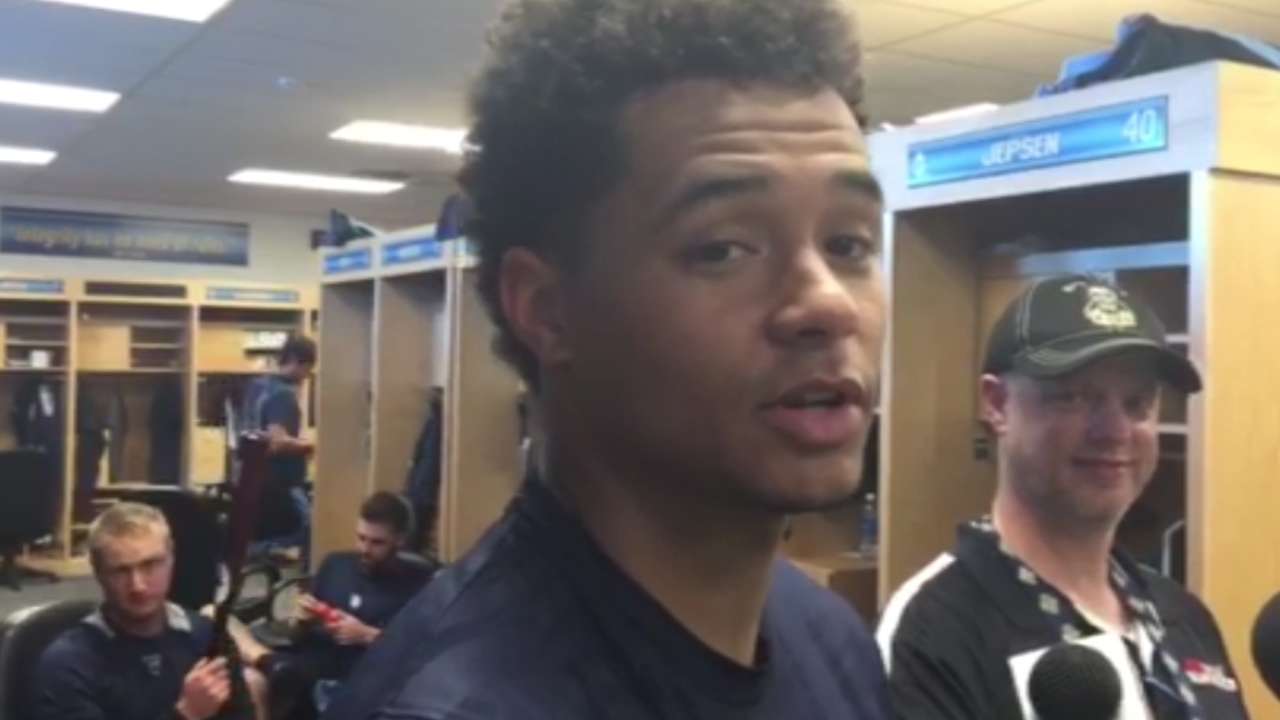 PORT CHARLOTTE, Fla. -- Starting pitchers have a two-fold task during Spring Training: build up endurance while leaving some gas in the tank for the season.
Rays right-hander Chris Archer understands that to meet the ultimate goal of pitching through the season and finishing strong, he must temper what he does during the offseason and in Spring Training.
"I don't want to overwork myself," said Archer, who is one of the top-conditioned players on the team.
Makes sense. After all, striking out nine Pirates in five innings at McKechnie Field on March 15 doesn't mean much in the final tally. A pitcher wants to have those pitches in reserve for September and, hopefully, October.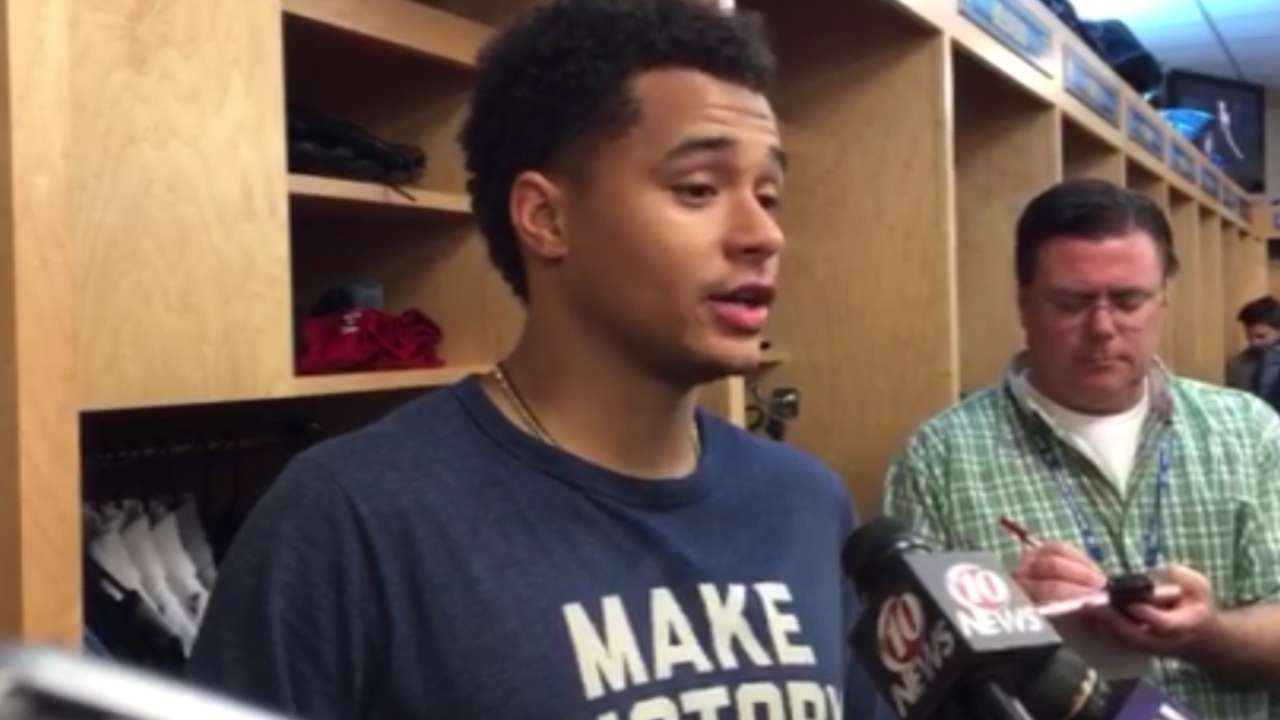 "I'm hoping to throw more [this season]," Archer said. "So I don't want to overdo it whenever I'm feeling super fresh now."
Archer is in a different place than where he used to reside during Spring Training. As a main cog of the rotation, he is afforded the luxury of being able to work on his terms rather than having to compete to make the team with every spring outing.
"In years past, it wasn't like that," Archer said. "I did what they told me to do because I wanted to get on the mound and show them that I could compete as much as I could. So this year, just more comforting.
"This is my eighth Spring Training. If I don't have an understanding of how to work my body now, I never will. And there's always going to be small, fine-tune adjustments. But I'm just looking forward to getting Spring Training rolling and getting into the season."
In addition to working while also conserving, Archer is trying to improve against the running game and refine his changeup.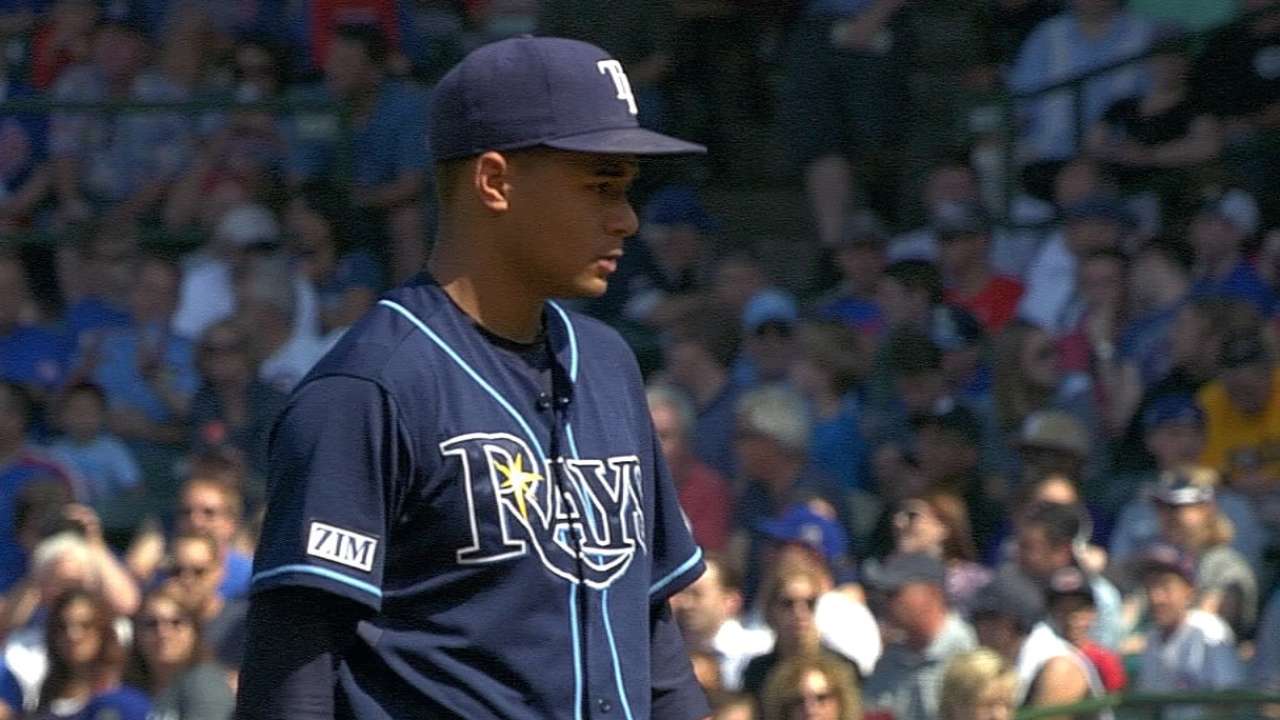 "Last year at the end of Spring Training, I felt completely comfortable throwing my changeup," Archer said. "But when there are runners on base and it was a changeup situation, I didn't feel comfortable going to that because my other two pitches are my bread and butter.
"Hopefully I can get to the point where I can have my three pitches. Throw my slider less and my changeup more. That makes my slider better because they see it less frequently."
Tampa Bay manager Kevin Cash likes the idea of Archer being armed with an improved changeup.
"It can be another weapon," Cash said. "He's got such a great feel with the other two, I don't think him working on a changeup or focusing on it a little bit more during Spring Training is going to hurt anything."
Bill Chastain is a reporter for MLB.com. This story was not subject to the approval of Major League Baseball or its clubs.