Yanks fan, 65, walking from Tampa to NY for charity
Retired teacher Albero donating proceeds of trek to Wounded Warriors Project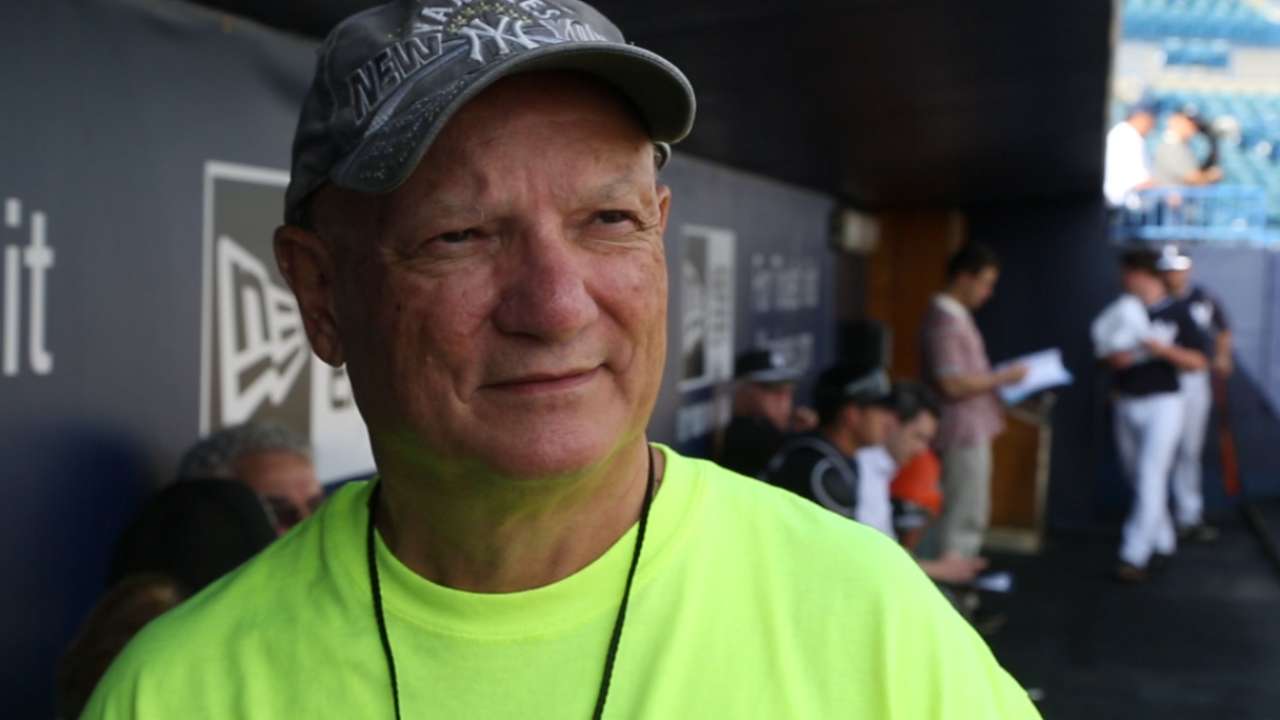 TAMPA, Fla. -- It's unusual for a Major League team to interrupt a workout during Spring Training. Then again, what Richard Albero is doing is pretty unique.
Yankees manager Joe Girardi halted watching pitchers throw off the mound at George M. Steinbrenner Field on Monday to chat with Albero in the home dugout. General manager Brian Cashman introduced himself to the 65-year-old former naval officer and retired teacher. At home plate, he was surrounded by players and front-office members who gave him a hearty round of applause as he began walking down the third-base line, into the left-field corner and out the stadium.
His destination: Yankee Stadium. He plans to make the 1,200 mile trek in three months, with each mile dedicated to a different player in Yankees team history.
His purpose: To raise money for the Wounded Warrior Project in honor of his nephew, Gary Albero, who died in the 9/11 attacks.
"My goal is to support the soldiers who have bravely fought to protect us," the Yankees fan said.
He hopes to raise $25,000. To make a donation, go to richardsyankeeswalk.org.
Paul Hagen is a reporter for MLB.com. This story was not subject to the approval of Major League Baseball or its clubs.