Kershaw to start Opening Day for Dodgers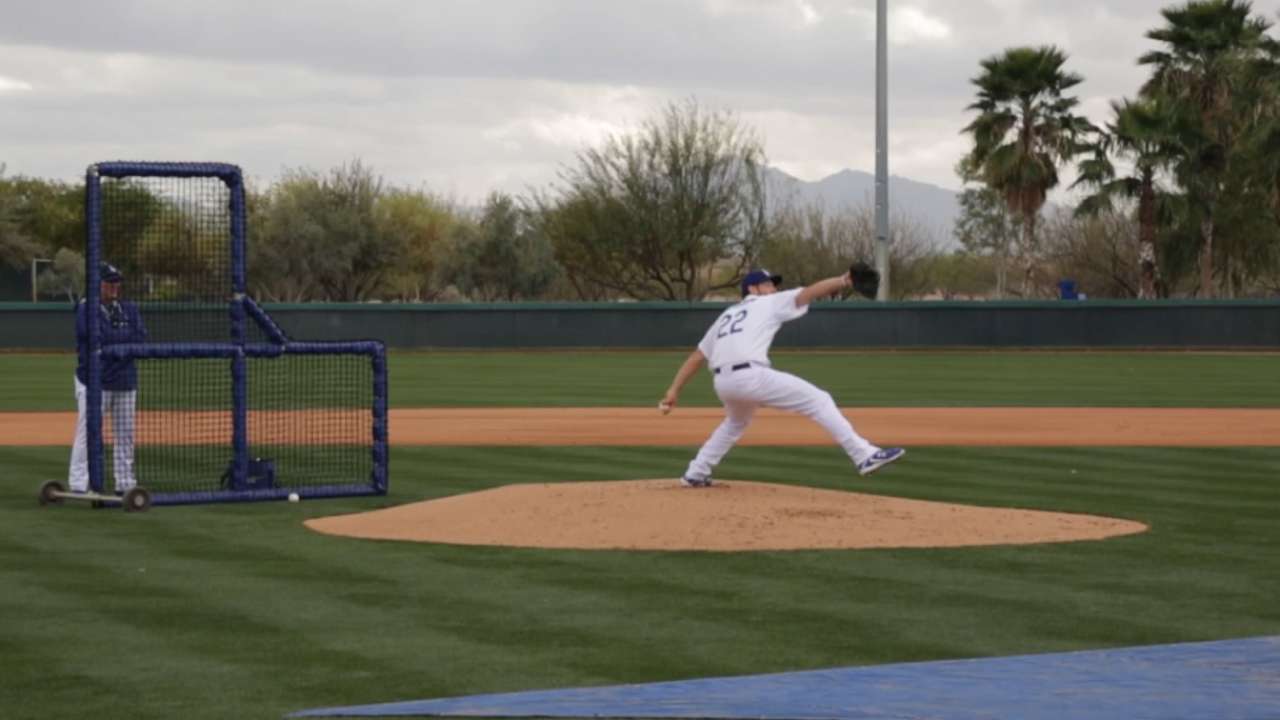 GLENDALE, Ariz. -- National League MVP and three-time NL Cy Young Award winner Clayton Kershaw will start Opening Day, manager Don Mattingly revealed on Monday.
"That's our plan," Mattingly said.
Kershaw will be the first Dodgers pitcher to make five consecutive Opening Day starts since Don Sutton made seven, the Los Angeles record. Don Drysdale made seven Opening Day starts, Fernando Valenzuela made six and Ramon Martinez made five, but not in consecutive seasons.
"Any connection with those names is pretty cool," said Kershaw, who will face the Padres in the opener at home. "I was preparing for it, but obviously it's a huge honor. Now I have a goal and an end date -- April 6."
Kershaw started Opening Day last year in Australia, but injured his teres major muscle and was sidelined for more than a month. In 2013, he homered in the eighth inning to beat the Giants on Opening Day, 1-0. The previous year, he went three innings in San Diego, but left with a bad stomach.
"There's been some weird ones," he said.
The left-hander, who turns 27 on March 19, is coming off his third Cy Young Award in the past four seasons -- with a runner-up finish in 2012. He won the Cy Young unanimously in 2014 and became the first NL pitcher since Bob Gibson in 1968 to parlay that into an MVP.
Kershaw went 21-3 with a 1.77 ERA and enough record-setting achievements to validate comparisons to Sandy Koufax, the last Dodger to pull off this double win, which has been accomplished 11 times, most recently by Detroit's Justin Verlander in 2011. Roger Clemens in 1986 and Vida Blue in 1971 are the only other starting pitchers to win MVP since Bob Gibson and Denny McLain did in 1968, after which MLB lowered the mound.
Of all the traditional stats that support Kershaw's most valuable status is the club's 23-4 record in his 27 starts. Kershaw is 3-0 and the Dodgers are 4-0 in his Opening Day starts.The Dodgers finished 94-68, so they were 19 games above .500 in his starts and seven games above .500 in everybody else's.
Mattingly didn't announce the remainder of the rotation, but if everyone is healthy it will include Zack Greinke, Hyun-Jin Ryu, Brandon McCarthy and Brett Anderson.
Ken Gurnick is a reporter for MLB.com. This story was not subject to the approval of Major League Baseball or its clubs.