Ellsbury, Gardy set for Yanks' first tilt, A-Rod staying back
Girardi says Rodriguez will see action as designated hitter Wednesday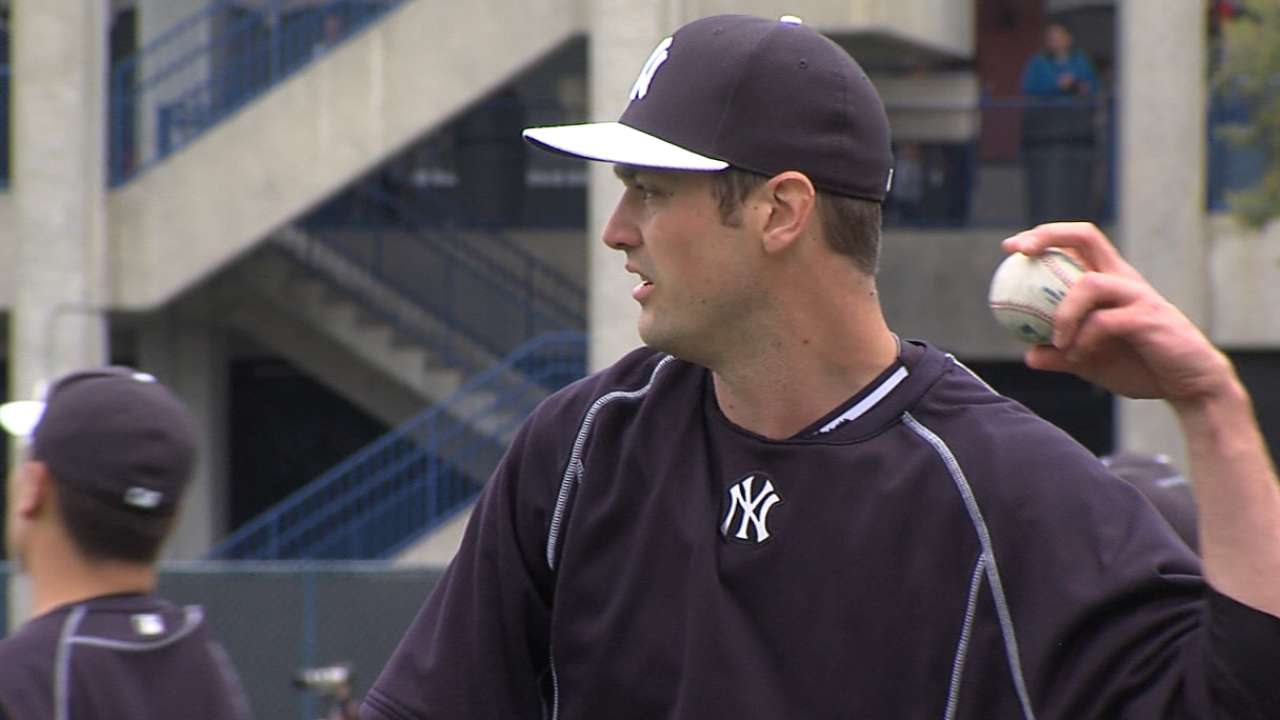 TAMPA, Fla. -- The Yankees will open the Grapefruit League schedule Tuesday with a game against the Phillies in Clearwater. Adam Warren will start against Phils right-hander Jerome Williams at Bright House Field.
Alex Rodriguez, who missed the entire 2014 season after being suspended for his connection to Biogenesis, is not on the travel list. Manager Joe Girardi said A-Rod will make his return as the designated hitter against the Phillies on Wednesday at George M. Steinbrenner Field.
"I said, 'What do you think about Wednesday?' He said, 'Good.' That was basically it," the manager said, adding that Rodriguez would probably get two or three at-bats.
The biggest names who will make the short trip across the Courtney Campbell Causeway are Jacoby Ellsbury and Brett Gardner. Projected starters Brian McCann, Didi Gregorius, Chase Headley and Mark Teixeira will stay in Tampa.
In addition, Girardi said veteran outfielder Carlos Beltran, who is coming off elbow surgery, will likely make his spring debut on Friday.
"We're going to take it a little bit slower with [Beltran] because of the surgery he came off of. We feel pretty good about where he's at, but I'm just going to give him a couple extra days. Not because of anything that's happened in camp. Just going a little slower with him," Girardi said.
Paul Hagen is a reporter for MLB.com. This story was not subject to the approval of Major League Baseball or its clubs.