Tigers prepared to sort through options during spring games
Ausmus gets opportunity to evaluate players under real conditions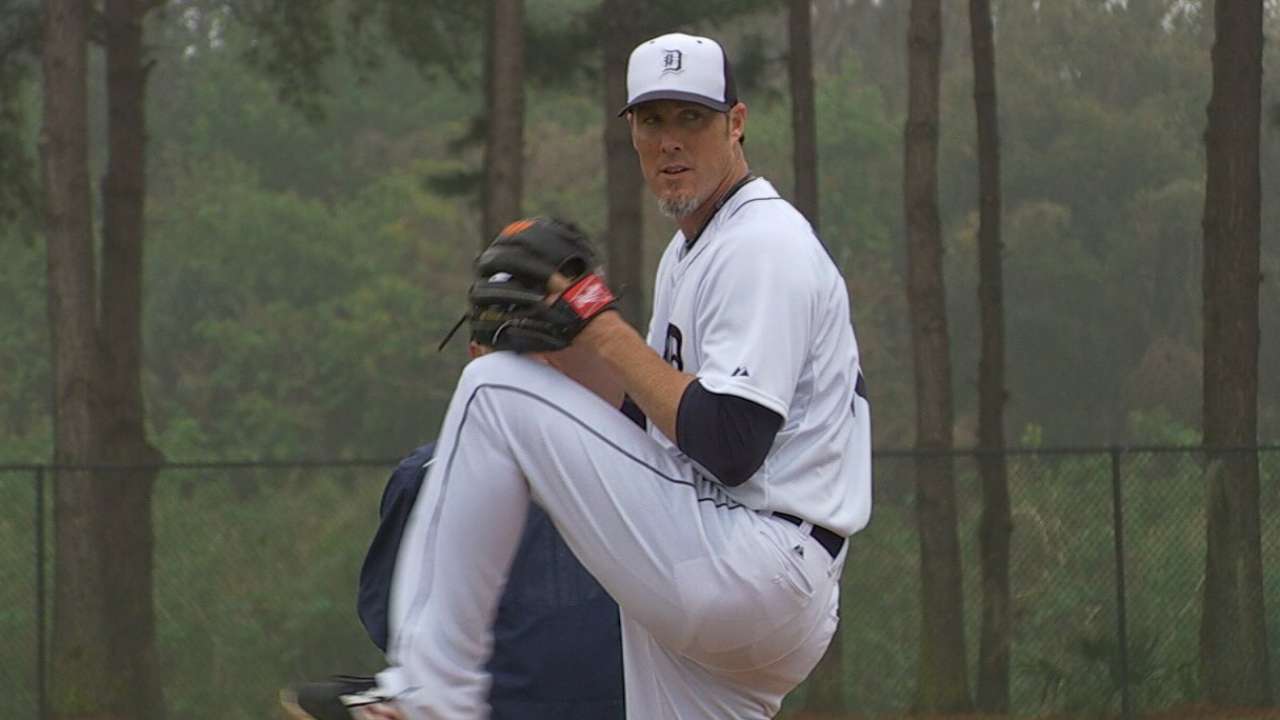 LAKELAND, Fla. -- The Tigers will begin Grapefruit League play in their quest for a World Series run in 2015 by facing the same team that ruined their 2014 season.
The last time Detroit saw the Orioles, Baltimore was celebrating a Division Series sweep on the field at Comerica Park, having just outpitched the Tigers' three Cy Young award-winning hurlers and decimating Detroit's bullpen to pull it off. Clearly, however, revenge will be the last thing on the Tigers' minds Tuesday at Joker Marchant Stadium.
Here are five things to watch for the 1:05 p.m. ET tilt, which you can listen to on Gameday Audio.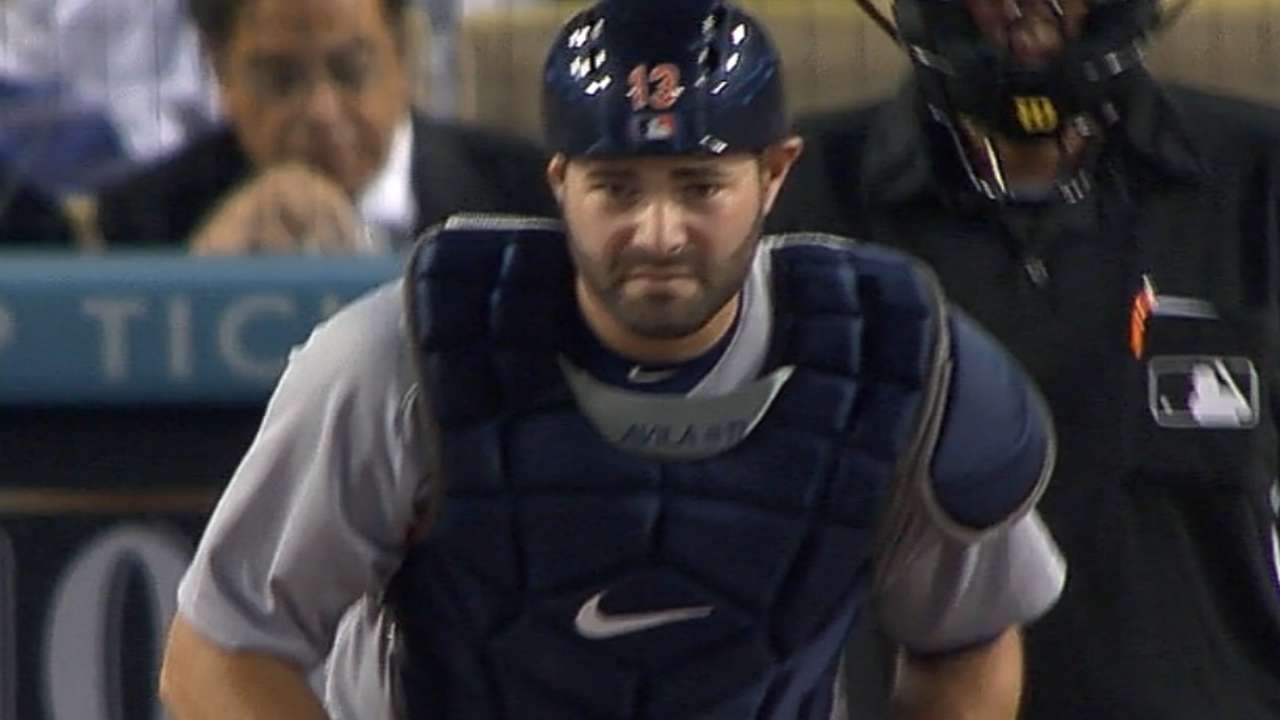 1. Alex Avila batting second
Manager Brad Ausmus continues the habit he started last spring of posting a starting lineup in advance whenever possible. He had Tuesday's lineup posted in the clubhouse on Monday. Avila will bat second, following through on the idea he has mentioned for weeks.
It's not the same as batting second in the regular season, not only for game intensity but because Miguel Cabrera isn't batting behind him. Still, it's an early look to see how Avila looks in the spot. It also allows Ausmus to get Avila an extra at-bat with limited innings behind the plate, which is a factor as he rebounds from back tightness that held him out from camp for a couple of days as well as Monday's exhibition against Florida Southern College.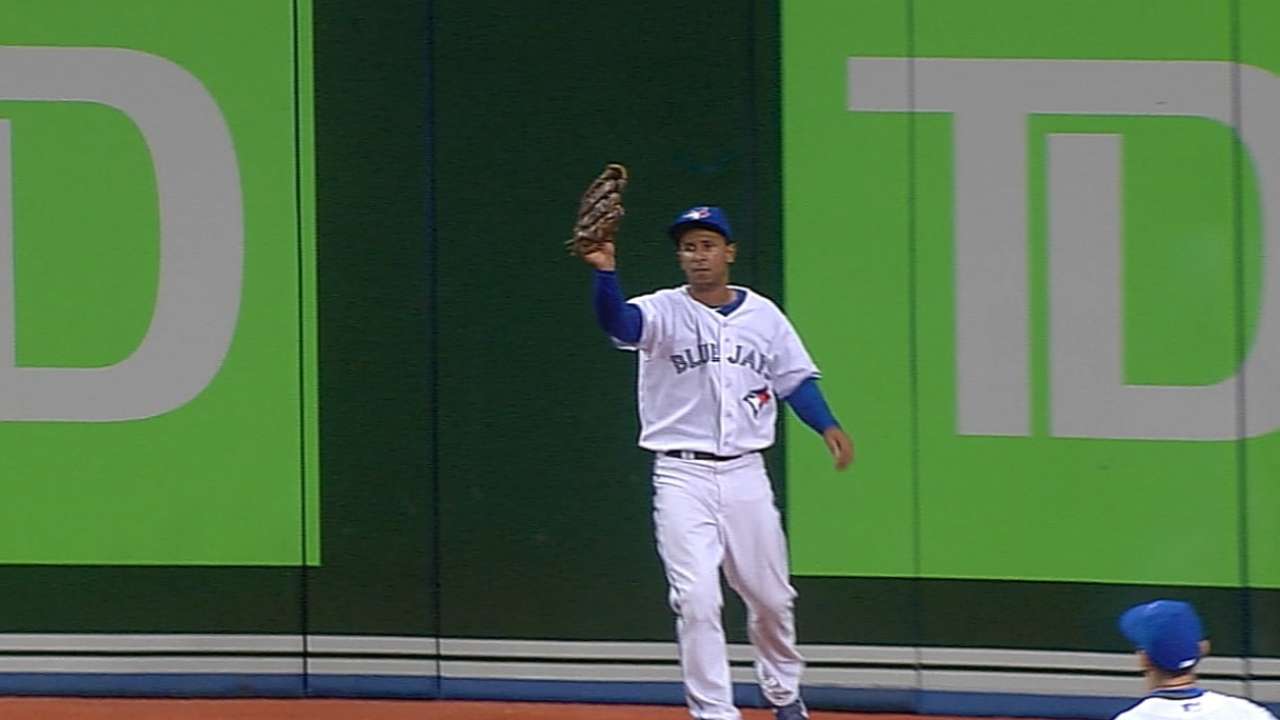 2. Anthony Gose makes Tigers debut
Gose didn't face Florida Southern. He'll play the next two games instead, giving Tigers fans and fellow outfielders a glimpse of the ground he can cover in center field. His expected center-field platoon partner, Rajai Davis, will be starting in right field, with Yoenis Cespedes starting in left.
3. Joe Nathan faces opposing hitters
Much has been written about the struggles Nathan experienced last season, as well as the workout regimen he put himself through this offseason to bounce back. He looked good in bullpen sessions, but Tuesday marks his chance to face opposing hitters. He'll pitch in relief of starter Kyle Lobstein. Nathan has focused his early spring work on fastball command and better secondary pitches, trying to regain the bite on his breaking ball. He won't be the only one interested in how opposing hitters react.
4. Super-utility players doing super-utility things
A day after he played second and first base against Florida Southern, Andrew Romine will start at shortstop to give Jose Iglesias a break. Hernan Perez, who moved from shortstop to second to left field on Monday, is not in Tuesday's starting lineup, but he could enter at any number of spots as Ausmus tries to get them used to utility work as potential replacements for Don Kelly.
"We're going to see what those two guys can do at other positions," Ausmus said.
Romine will probably start in left field on Wednesday, when the Tigers face the Orioles again in Sarasota.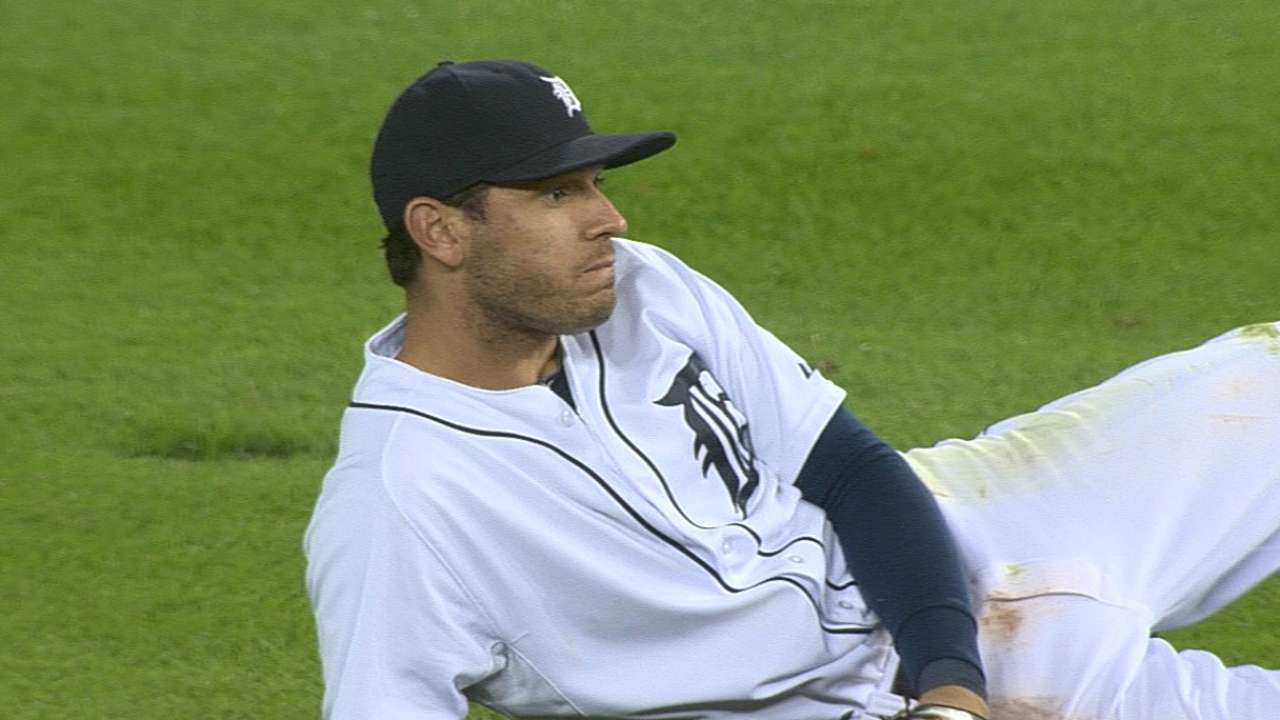 5. Ian Kinsler, Yoenis Cespedes in middle of order
Ideally, Ausmus wants Kinsler leading off or batting second, depending on the opposing pitcher, and Cespedes batting fifth or sixth with J.D. Martinez. With Cabrera and Victor Martinez both out for now, though, this order could be the contingency plan in a worst-case scenario.
Here's the full lineup and pitching plans as posted Monday:
1. Rajai Davis, RF
2. Alex Avila, C
3. Ian Kinsler, 2B
4. Yoenis Cespedes, LF
5. Nick Castellanos, 3B
6. Tyler Collins, DH
7. Jordan Lennerton, 1B
8. Andrew Romine, SS
9. Anthony Gose, CF
P: Kyle Lobstein, Joe Nathan, Tom Gorzelanny, Alex Wilson, Alberto Cabrera, Luke Putkonen, Josh Zeid, Rafael Dolis
Jason Beck is a reporter for MLB.com. Read Beck's Blog and follow him on Twitter @beckjason. This story was not subject to the approval of Major League Baseball or its clubs.