'Eager' prospect Jenkins grabs front office's attention
Acquired in Heyward deal, young righty impresses during live BP session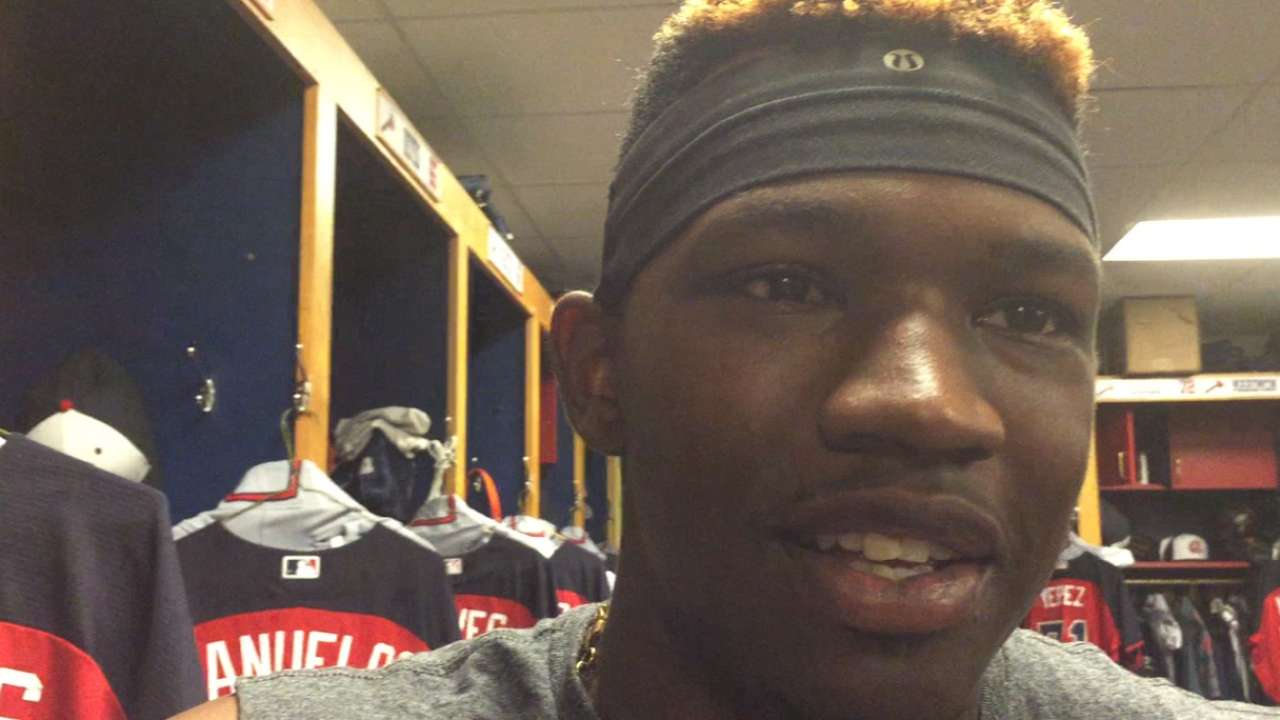 LAKE BUENA VISTA, Fla. -- When the Braves acquired Shelby Miller and Tyrell Jenkins in the November trade that sent Jason Heyward to St. Louis, there was reason to wonder if either of these pitchers might become Atlanta's version of Adam Wainwright, who was Atlanta's top pitching prospect before being traded to the Cardinals after the 2003 season.
Miller will have the opportunity to immediately provide some value, as he is projected to be one of Atlanta's top starting pitchers this upcoming season. Given that he has never pitched above the Class A Advanced level, Jenkins will likely need to wait a little longer to make his mark in the Majors.
But through the early portion of Spring Training, Jenkins has been the most impressive pitching prospect in Atlanta's big league camp. Braves president of baseball operations John Hart and manager Fredi Gonzalez were among the many members of the organization who seemingly made a point to watch Jenkins complete his live batting practice session on Monday.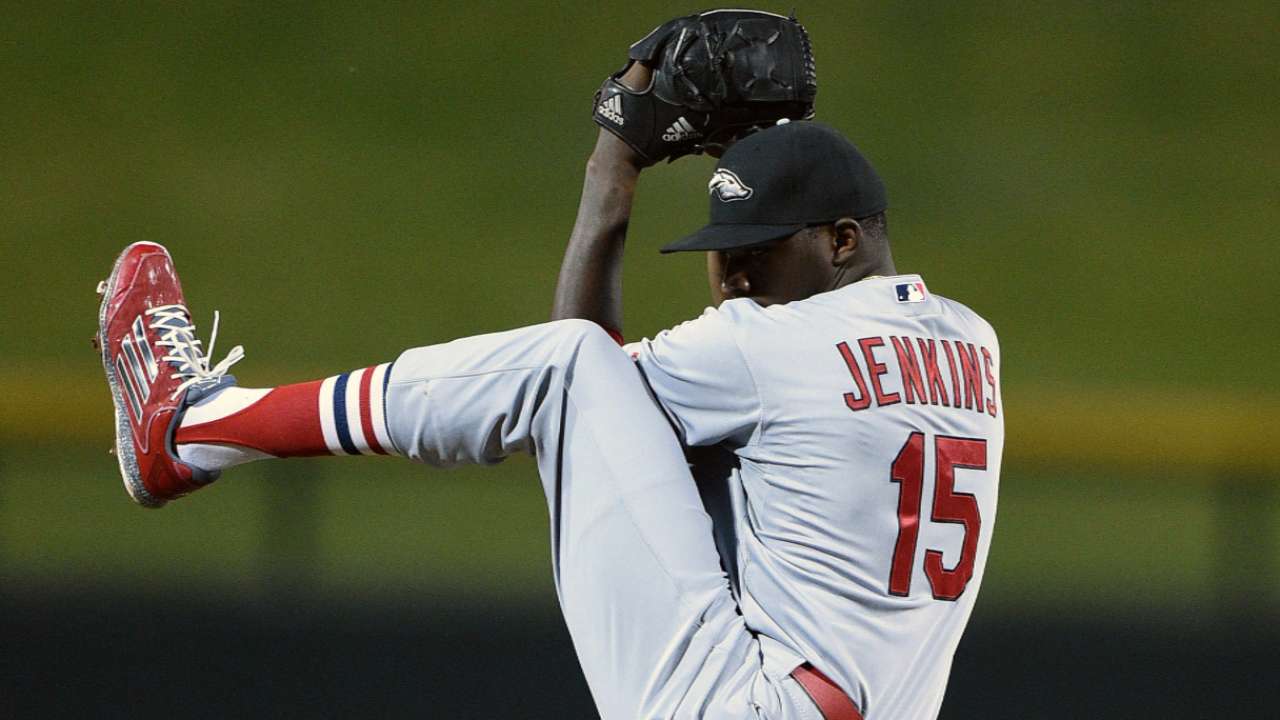 "He's been everything he's been advertised as being," Gonzalez said. "He's a tremendous young man. He's been really impressive with his work ethic and the whole deal."
As Jenkins gained a feel for his two-seam fastball and attempted to refine some of his offspeed pitches during Monday's live BP, he did not seem to be bothered by the fact Hart, Gonzalez and former Braves manager Bobby Cox were among those who were watching.
"I see myself as a competitor, so the more people and the bigger the crowd, I like to be in that moment," Jenkins said.
Along with wanting to extend the healthy stretch he has experienced since returning from shoulder surgery in June, Jenkins is looking forward to the opportunity to enjoy the benefits of the contact lenses he just started wearing on Sunday. In the past, he has pitched while wearing glasses, which often fell off his face and limited his peripheral vision.
The current expectation is that Jenkins will begin the upcoming season with Double-A Mississippi and possibly reach the Majors at some point next year. But if the early portion of Spring Training has provided an indication of what these next few months might bring, there is a chance he might get a taste of Atlanta during the latter portion of this season.
"I'm not trying to do too much, just trying to fit in with the guys and not stand out in a negative way," Jenkins said. "I want to stand out on the field with my play and in the locker room with my work ethic and character. I'm glad to be here. Wherever I go or whatever happens, I'm just eager to see what happens this year."
Mark Bowman is a reporter for MLB.com. This story was not subject to the approval of Major League Baseball or its clubs.